Russia's Elite Want Putin Out of Office: Report
An independent Russian news outlet reported Tuesday that a growing number of those in Russia's elite are dissatisfied with President Vladimir Putin, including some who support his invasion of Ukraine.
Meduza, a Russian- and English-language independent news website based in Latvia, reported on the mounting pessimism among members of the elite. During the three months since Putin ordered his military to attack Ukraine, the overall opinion of the president and the war has changed a few times, according to Meduza.
The site wrote that Putin's initial decision to go to war "horrified most Kremlin and ministerial officials, who feared that Western sanctions would ruin their careers and maybe even their lives." Soon, though, patriotism brought some pro-war sentiment, but that dissipated by April. Now, many prominent people want the war over.
Russia has been hit hard by unprecedented sanctions imposed on it by the U.S. and other nations for invading Ukraine. The country experienced slower than expected economic growth in the first quarter of 2022, and the U.K.'s government in April predicted Russia would soon plunge into its deepest recession since the collapse of the Soviet Union.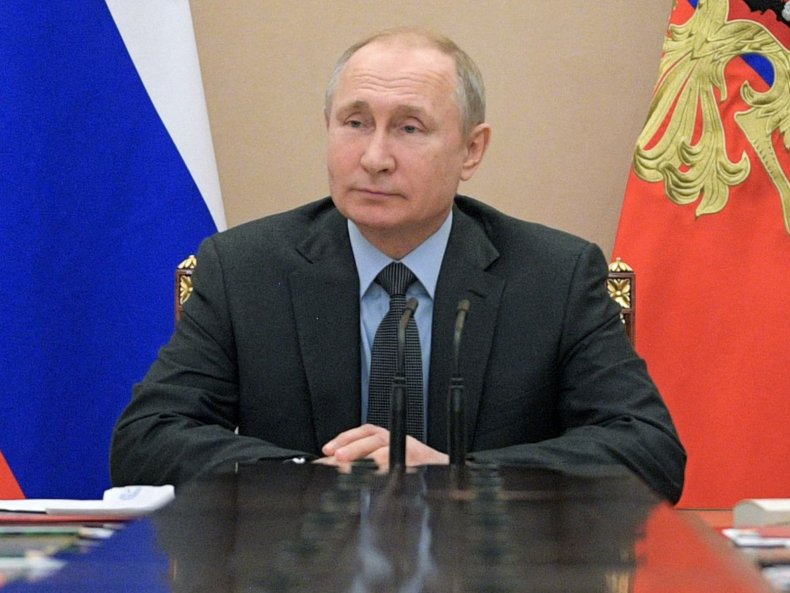 The sanctions have been placed on Russian media, oligarchs and Kremlin officials, as well as on Putin himself. Various Russian organizations and businesses have also been sanctioned, and the U.S. banned Russian oil imports in March.
"There's probably almost nobody who's happy with Putin," Meduza quoted an unnamed source close to the Kremlin as saying. "Businesspeople and many Cabinet members are unhappy that the president started this war without thinking through the scale of the sanctions. Normal life under these sanctions is impossible."
Meduza also noted that even hawks in the Kremlin who are in favor of the Ukraine war are unhappy with how Putin has conducted the campaign. These officials favor an all-out attack, including mobilizing reservists and hitting Ukraine harder with armaments in an attempt to capture the capital city of Kyiv.
In the lead-up to Russia's May 9 celebration of Victory Day, an annual commemoration of Nazi Germany's defeat, intelligence from U.K. defense officials said Putin might use the occasion to formally declare war. Such a declaration could have expanded his powers and allowed him to mobilize reserve troops to go into Ukraine and to draft conscripts. But Putin did not make such a move, and now many members of the elite reportedly fear he does not know the direction out of Ukraine.
In addition, Russian businesspeople and state officials are reportedly dissatisfied with Putin's leadership as the realities of the faltering economy become more pressing. Meduza reported that its sources with ties to the Kremlin said there have been increasing discussions about Putin's successor.
"It's not that they want to overthrow Putin right now or that they're plotting a conspiracy, but there's an understanding, or a wish, that he won't be governing the state maybe in the foreseeable future," one of Meduza's sources reportedly said.
Newsweek reached out to the Russian Foreign Ministry for comment.