Russia's Spending $15.5 Million an Hour on Ukraine War
Russia has been spending about a billion rubles—or around $15.5 million—per hour on the Ukraine war since Russian President Vladimir Putin's military campaign began nearly three months ago, according to Russian Ministry of Finance data released Tuesday.
Russia's federal budget in April showed 628 billion rubles were spent on national defense, which breaks down to about 21 billion rubles a day, The Moscow Times reported. The online news site noted that the daily amount is comparable to the annual budget of some entire regions in Russia.
The report detailing the high cost of the war comes as Russian military forces continue to struggle against the defending Ukrainians. In recent weeks, Putin's troops have been losing ground that Russia had initially seized during the early stages of the conflict.
On Sunday, the British Ministry of Defense released a report saying that "Russia's Donbas offensive has lost momentum and fallen significantly behind schedule." (The Donbas is an eastern region that contains two territories occupied by pro-Russian separatists.) Additionally, the Institute for the Study of War said Monday that Russian troops in the Kharkiv region of Ukraine were "largely unsuccessful" with their recent ground offensives.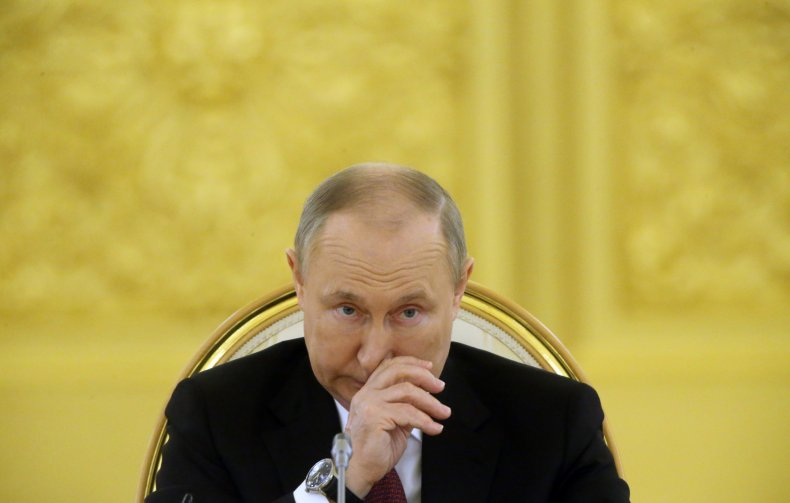 The Moscow Times said Russia's defense budget has more than doubled since the war began in late February. In January, the Russian government spent 233.7 billion rubles on its military, but that amount increased to 369 billion in February when Russia began moving troops and equipment to the borders during the lead-up to its invasion of Ukraine.
In April, Russia's national defense budget ballooned to around 628 billion rubles. In April of 2021, that figure was 275 billion.
From January through April, Russia spent a total of 1.681 trillion rubles on military expenses, according to The Moscow Times. This amount is three times more than the country spent on education (517 billion rubles) and health care (615 billion rubles), the Times said.
With sanctions and oil embargoes taking a severe toll on Russia's economy, Finance Minister Anton Siluanov said in late April that the country's budget had gone from a surplus to a projected deficit of 1.6 trillion rubles. He also said the country's National Wealth Fund (NWF) would be used as the main source for financing the budget deficit, Reuters reported.
"If revenues will be higher than planned, we will spend less from the NWF," Siluanov said about tapping into Russia's rainy day funds, which contain oil revenues. "In the opposite case, then we will spend more from it."
Newsweek reached out to the Russian Foreign Ministry for comment.