'Rust' Actor Jensen Ackles Spoke of Gun Safety on Set Days Before Shooting
Rust actor Jensen Ackles spoke candidly about gun safety training on the film's set just days before the fatal shooting of cinematographer Halyna Hutchins.
Alec Baldwin, the movie's lead star and producer, on Thursday discharged a prop gun on the New Mexico set of the Western, leading to the death of Hutchins and an injury to writer-director Joel Souza.
It has since been reported that Baldwin was told by the assistant director, David Halls, that the weapon was a "cold gun"—meaning it was supposedly not loaded with live rounds—after it had been prepared by the film set's armorer, Hannah Gutierrez.
According to an affidavit, Halls didn't know that the prop gun contained live rounds when it was handed to Baldwin.
Baldwin took to Twitter on Friday to express his "shock and sadness" following Hutchins' death, and he revealed that he is "fully cooperating" with the police investigation" and had been in contact with the late cinematographer's family.
"My heart is broken for her husband, their son, and all who knew and loved Halyna," Baldwin added.
Since the fatal incident, video footage resurfaced of Ackles speaking at a convention in Denver, Colorado, earlier this month about his gun training for Rust.
Ackles had been attending the convention for his hit drama series Supernatural, according to Extra, which quoted him as telling the crowd: "I've got a 6 a.m. call tomorrow to have a big shoot-out. They had me pick my gun.
"They were like, 'Alright, what gun would you like?' and I was like, 'I don't know?' and the armorer was like, 'Do you have gun experience?' I was like, 'A little.' And she's like, 'OK, well, this is how you load it, this is how we check it and make sure it's safe.'"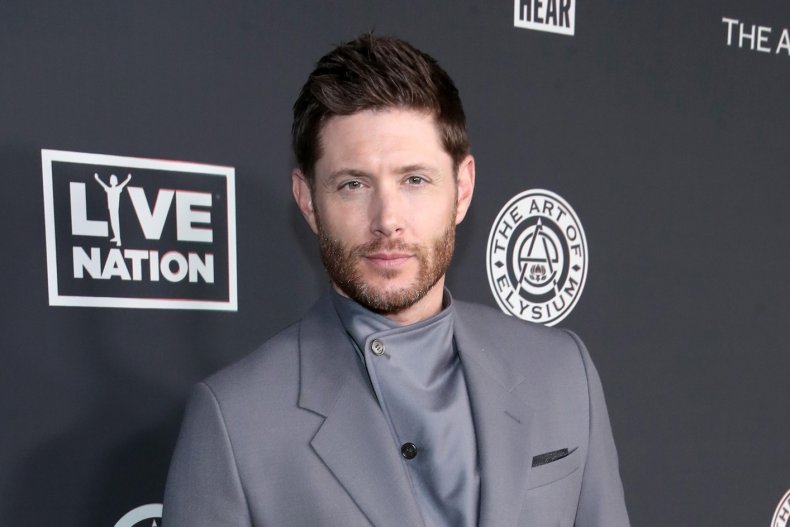 "So she's like, 'OK, I'm gonna put some blanks in there and I want you to just go and fire off a couple rounds towards the hill.' And I was like, 'OK.' So I put the belt on, I put the gun there, and I walked out and she's like, 'Just make sure that you know, you pull the hammer all the way back and you aim at your target.' And I was like, 'OK, I got it.'"
Since the video footage was reported on by multiple outlets, it was removed from YouTube. However, some of the footage of Ackles speaking about his gun safety training remained on TikTok at the time of publication.
Per Extra, Ackles stated that he had a Zoom meeting with Baldwin and Souza before joining the project, as he added: "They started filming two weeks later."
He is also said to have informed fans that he wasn't the original choice for the big screen role, after an unnamed actor dropped out due to scheduling conflicts.
Ackles revealed that he had been filming for "two weeks" at the time of the convention. According to the convention organizer's website, the event took place between October 15 and 17.
There is no evidence that Ackles was involved in the scene that led to the fatal shooting.
Newsweek has contacted a representative of Ackles for comment.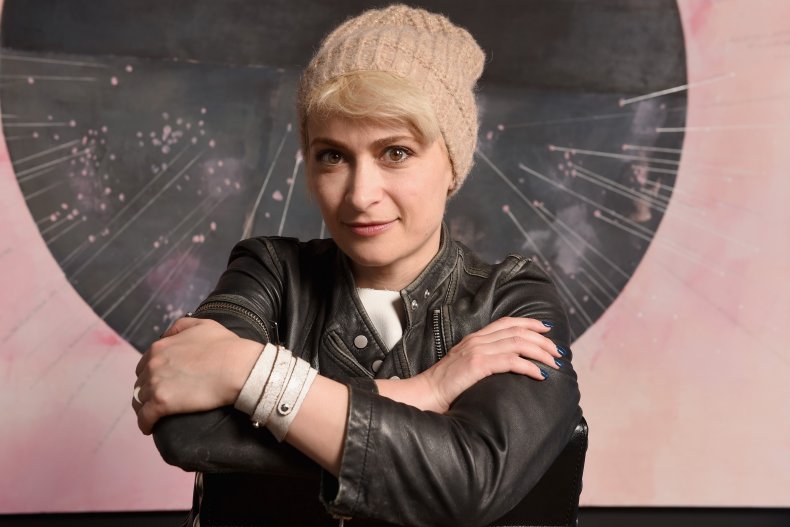 Production on Rust has been halted as the investigation into the shooting by the Santa Fe County Sheriff's Office continues.
"This investigation remains open and active," the Santa Fe County Sheriff's spokesperson, Juan Rios, said in a statement. "No charges have been filed in regard to this incident. Witnesses continue to be interviewed by detectives."
According to IMDB, the 19th century-set film follows Harland Rust, portrayed by Baldwin, who goes on the run with his grandson after he's sentenced for the accidental killing of a local rancher. Other stars include Travis Fimmel, Frances Fisher, and Brady Noon.