Biden Says U.S. Should Vote Before Ginsburg Is Replaced But Trump Set to Name Candidate
Democratic presidential candidate Joe Biden has said that Americans must vote in November's election before Ruth Bader Ginsburg's Supreme Court seat is filled, although President Donald Trump will reportedly put forward a nominee in the coming days.
Speaking at the airport in New Castle, Delaware after he flew back from a campaign trip to Minnesota, the former vice president paid tribute to the Supreme Court justice who died aged 87.
Biden, who presided over Ginsburg's confirmation hearing in 1993 when he was chairman of the Senate judiciary committee, described her as a "fierce and unflinching" civil rights advocate. But he told reporters that the initial focus should be on her loss and legacy, not on her immediate replacement.
"There is no doubt, let me be clear that the voters should pick the president and the president should pick the justice for the Senate to consider," Biden said.
"This was the position of the Republican Senate... in 2016 when there were almost 10 months to go before the election," he said, referring to the Republicans' refusal to vote on Merrick Garland's nomination to the Supreme Court after the death of Antonin Scalia.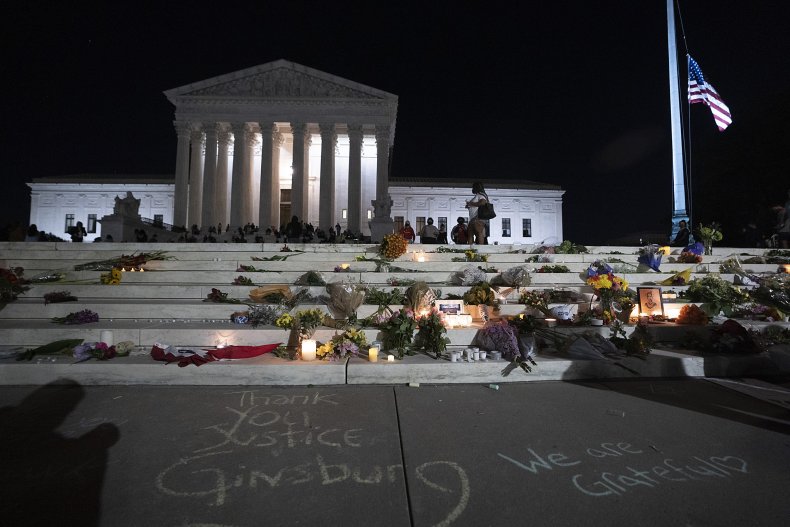 "That's the position the United States Senate must take today. The election is only 46 days off, I think the fastest justice ever confirmed was 47 days and the average is closer to 70 days.
"So they should do this with full consideration. And that is my hope and expectation (of) what will happen," Biden added.
Ginsburg had told her granddaughter just before she died that her "most fervent wish is that I will not be replaced until a new president is installed," NPR reported.
However Trump is expected to put forth a Supreme Court nominee to fill Ginsburg's seat in the next few days, ABC News reported, citing multiple unnamed sources.
The list of nominees is short and includes at least one woman, with U.S. Circuit Judge Amy Coney Barrett in the frame as a leading contender, two sources told ABC.
Last month, Trump revealed the names of people he would consider as Supreme Court justices, challenging Biden to do the same. It was a tactic he used in the 2016 campaign to reassure conservatives, who held a 5-4 balance in the court before Ginsburg's death.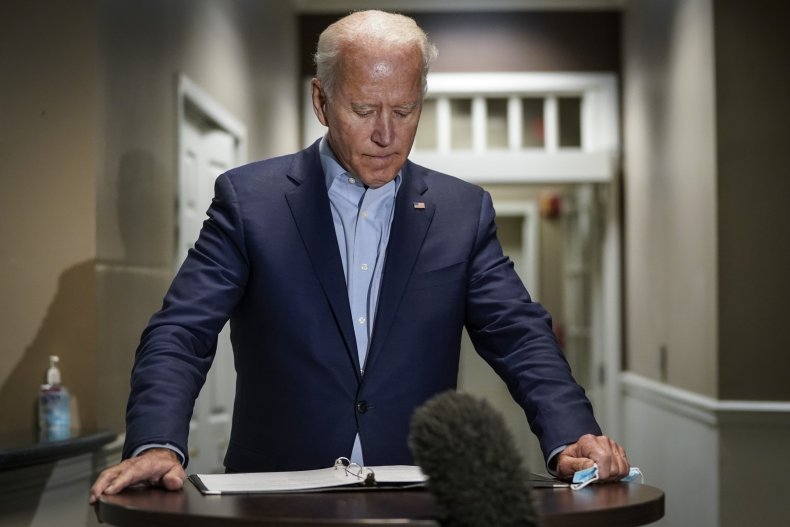 Exit polling from the last election showed Trump made gains among voters who considered the Supreme Court a top issue, The Washington Post reported.
The Senate needs just a majority to confirm a nominee and Republicans hold 53 seats. Senate Majority Leader Mitch McConnell said the circumstances were different now than in 2016 when he refused to bring then-President Barack Obama's nominee to the floor for a vote.
"Since the 1880s, no Senate has confirmed an opposite-party president's Supreme Court nominee in a presidential election year," McConnell said in a statement following Ginsburg's death," McConnell said in a statement.
"By contrast, Americans reelected our majority in 2016 and expanded it in 2018 because we pledged to work with President Trump and support his agenda, particularly his outstanding appointments to the federal judiciary. Once again, we will keep our promise," he continued.
"President Trump's nominee will receive a vote on the floor of the United States Senate," he added. Newsweek has contacted the White House for comment.