Manchester United News: Anthony Martial More Consistent Than Cristiano Ronaldo Believes Ryan Giggs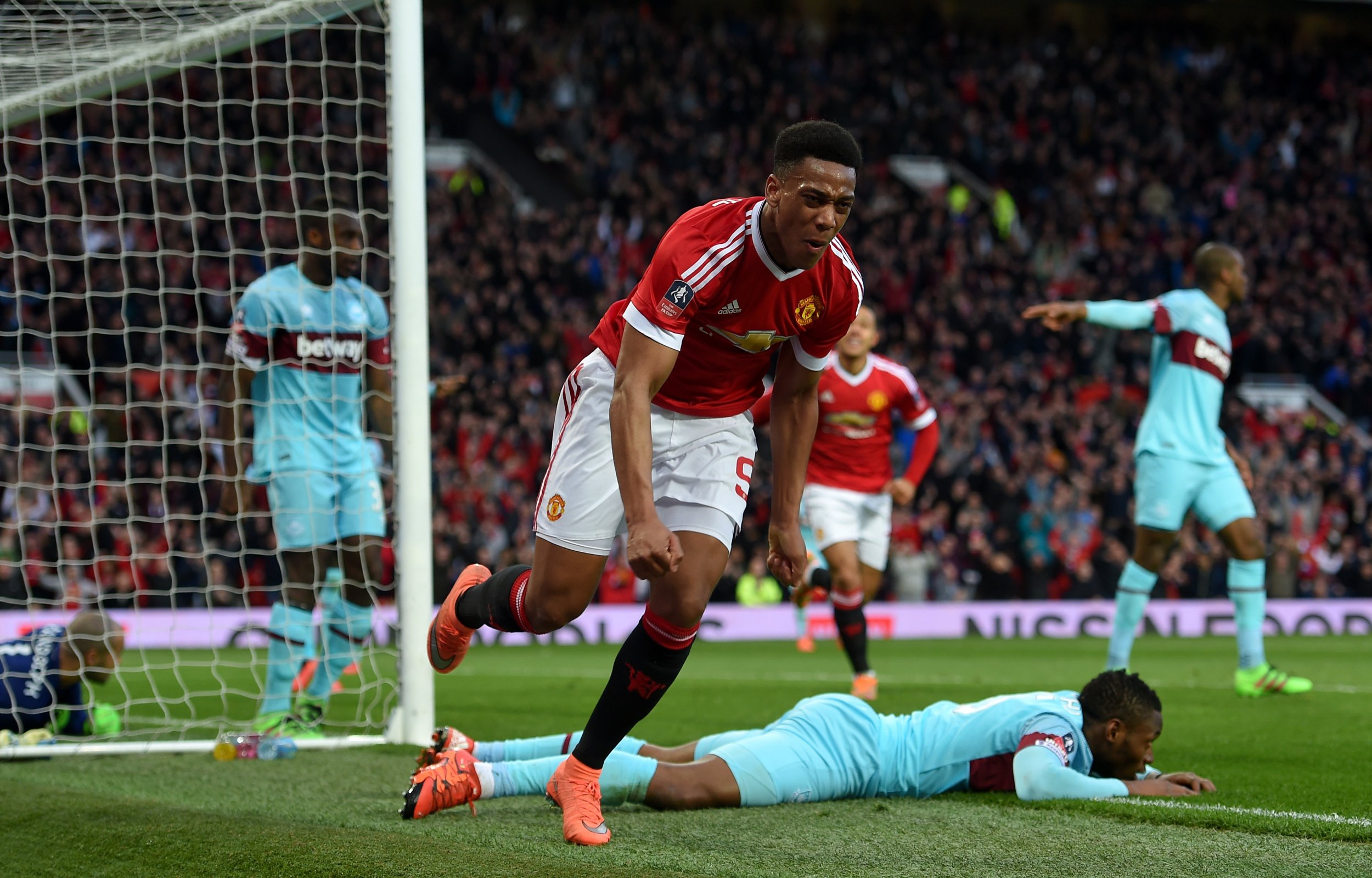 Ryan Giggs has handed Manchester United youngster Anthony Martial the highest praise, suggesting that the French striker is more consistent than Cristiano Ronaldo was at the same age.
Ronaldo , the Portuguese who has gone on to be one of the finest footballers of all time, was inconsistent during his early years as a waif at Old Trafford, before famously breaking out in 2007-08, hammering, heading and stroking 42 goals as United completed the double of UEFA Champions League and English Premier League.
Martial has not come into a team with the same kind of consistency and stability as Ronaldo enjoyed, and Giggs, Louis Van Gaal's assistant at United, believes the 20-year-old deserves praise for his maturity.
"Anthony has been a breath of fresh air," Giggs told the Daily Telegraph. "He came in for big money and he has been so consistent this year.
"You look at Cristiano Ronaldo . For 18 months he was indifferent. Now, phew, he scores every week. People just mature at different times. It's up to the individual to work hard and the cream usually rises to the top if you work hard and you have got the quality."
Martial's quality was not enough on Thursday evening as United slipped out of the UEFA Europa League, despite the striker winning a penalty that he converted himself to put United 1-0 up.
That has put United manager Van Gaal under renewed pressure, with the only route for the club into next season's Champions League now a more difficult one, via fourth place in the Premier League.
That makes Sunday's Manchester derby even more momentous, with a victory for United over Manchester City taking it just one point behind its "noisy neighbour."