California Heat Wave Crisis Exposes 'Broken' Homeless System: Mayor
Sacramento Mayor Darrell Steinberg suggests California should take advantage of extreme weather to push for a solution for homelessness.
Last week, high temperatures baked California. Temperatures reached 110 degrees or higher in some areas. The heat served as a worst-case scenario for the state's homeless population. In California, there is no legal right to shelter, meaning the state isn't required to provide a safe place to sleep for anyone who needs it. Many homeless are seen living outside in California, a side effect of often amiable weather, but when the weather turns scorching, homeless people can be hit the hardest.
Steinberg was quoted in a Los Angeles Times column on Tuesday about California's extreme heat spurring a solution for homelessness.
"These days are extreme examples of what is wrong and broken in the first place," Steinberg said. "If extreme weather can help drive the change that is necessary, then let's take advantage of the crisis."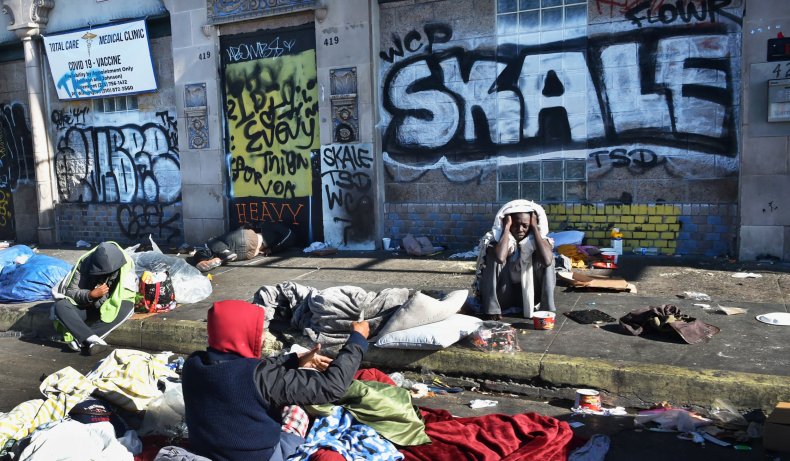 Steinberg historically has advocated for the Sacramento homeless population.
According to the Mayor's Office of Civic Engagement, Steinberg proposed a right-to-housing ordinance in late 2021. If passed, Sacramento would be required to offer housing to every homeless person. The Mercury News reported that if the ordinance passes, the city could offer a shelter, sanctioned tent encampment or other housing option to its homeless population. The ordinance would go into place in January 2023 if approved.
According to The Mercury News, Sacramento has committed to spending $100 million on homelessness through 2023.
In the past, California's extreme heat has been deadly for the homeless population. The Los Angeles Times reported that extreme heat is deadlier than hurricanes, wildfires and floods nationwide. The Times reported that a 2021 investigation found that 3,900 California residents died of extreme heat over a nine-year period.
The homeless population is especially susceptible. An American Journal of Public Health study published in January found that the most homeless emergency department visits in San Diego occurred during daytime heat waves.
"Patients experiencing homelessness who were younger or elderly and who required a psychiatric consultation were particularly vulnerable to heat waves," the study reported.
In 2020, Fox News reported that more than 160,000 California residents were homeless. As the nation's most populous state, California has by far the highest number of homeless people. Per capita, California has the fourth highest number of homeless people. Security reviews and privacy website Security.org reports that Washington, D.C., has the highest number of homeless residents per capita, followed by New York and Hawaii.
Newsweek reached out to the Sacramento Mayor's Office of Civic Engagement for comment.