Is it Safe to Travel to North Korea? Tour Company That Took Otto Warmbier No Longer Allows Americans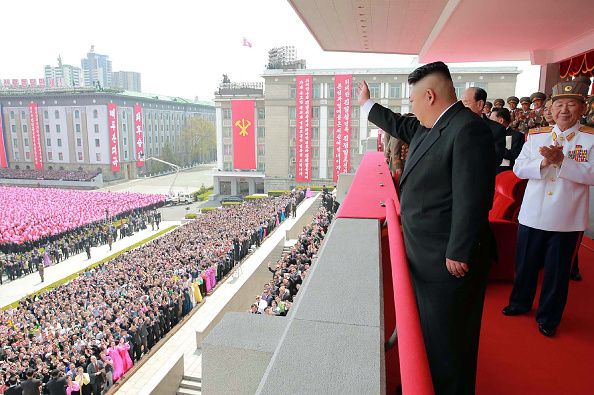 Until recently, the Young Pioneer Tours website touted travel to North Korea as "extremely safe!"
"Despite what you may hear, North Korea is probably one of the safest places on Earth to visit," it continued, according to an archived snapshot. "Tourism is very welcomed in North Korea, thus tourists are cherished and well taken care of. We have never felt suspicious or threatened at any time. In fact, North Korean's are super friendly and accommodating, if you let them into your world. Even during tense political moments tourism to the DPRK is never affected."
Related: Traveling to North Korea is still legal for Americans, but it's probably not a good idea
That response on a "North Korea FAQ" page from the China-based company—which runs organized tours to North Korea and other destinations such as Iran, Chernobyl, Somaliland and Eritrea—remained on its site even after Otto Warmbier was abruptly released from detainment in North Korea and sent home in a coma with severe brain damage on June 13, The New York Times reported.
Warmbier had traveled to the isolated, authoritarian country with YPT in December 2015 and was arrested, convicted and sentenced to 15 years of hard labor for allegedly trying to steal a propaganda poster from his hotel.
Now, the company has recently revised its tune. It has added caveats of all kinds in its new version of the answer to the same question. "Despite what you may hear, for most nationalities, North Korea is probably one of the safest places on Earth to visit provided you follow the laws as provided by our documentation and pre-tour briefings," it now reads.
"However it is important to note that they have what amount to extremely strict lèse-majesté laws (our pre tour travel agreement which all tourists must sign before a tour cover these in greater details) and in the event you should contravene those laws the consequences can be severe," it continues. "Recent cases of severe unwarranted consequences for American detainees in North Korea means we now consider the risk to Americans visiting North Korea to be too high and as such we can no longer accept Americans travelling on US passports for tours to North Korea."
It's unclear when exactly the company updated its website with this more hesitant answer—sans exclamation points, with fewer superlatives and with its new policy on travelers with U.S. passports. But YPT did announce this change on its Facebook page on Monday evening, shortly after news of Warmbier's death came out. The company wrote:
Our deepest sympathies are with Otto Warmbier and those who loved him. We had held onto hope that he might recover, and have the life that he should have had, but now those hopes are gone, and we too are reeling with the shock of a young man's life taken well before his time.

The devastating loss of Otto Warmbier's life has led us to reconsider our position on accepting American tourists. There had not been any previous detainment in North Korea that has ended with such tragic finality and we have been struggling to process the result. Now, the assessment of risk for Americans visiting North Korea has become too high.

The way his detention was handled was appalling, and a tragedy like this must never be repeated. Despite constant requests, we were denied any opportunity to meet him or anyone in contact with him in Pyongyang, only receiving assurances that he was fine. There has still been almost no information disclosed about his period in detention. Considering these facts and this tragic outcome we will no longer be organising tours for US citizens to North Korea.
Even before Warmbier's death, however, the view Young Pioneer Tours expressed on travel to North Korea contradicted those of the U.S. State Department and other experts. The former has a severe travel warning on its website, which "strongly warns U.S. citizens not to travel to North Korea/the Democratic People's Republic of Korea (DPRK)."
The State Department goes on to warn American travelers that they "are at serious risk of arrest and long-term detention under North Korea's system of law enforcement. This system imposes unduly harsh sentences for actions that would not be considered crimes in the United States." At least 16 U.S. citizens traveling individually or with tour groups, as Warmbier did with YPT, have been detained in North Korea in the last decade.
The warning gives examples of actions that have been considered crimes by the North Korean regime, such as showing disrespect to the country's current or former leaders, possessing any material critical of North Korea, having unauthorized interactions with the local population and removing or tampering with political slogans, signs or pictures of political leaders. Regardless of the alleged crime, the government has no way of providing U.S. citizens there with consular services, since the U.S. doesn't maintain diplomatic or consular relations with North Korea.
Joseph DeThomas, a former State Department official who worked on nonproliferation and who is now a professor of international affairs at Penn State University, tells Newsweek that "private Americans were always at some political risk from the regime" in North Korea. Had he been asked a few weeks ago about safety, he might have said that people often "go to North Korea and it turns out fine, but you're always at risk that something political will happen." The regime might take something an American has done that is innocent and turn it into an issue, or, he adds, "they just choose to take you because you're an American to prove some kind of a political point." While he would always have warned of these possibilities, he says, "now that somebody's died in custody you have to take that even more seriously."
Warmbier was "arrested for a pretty strange crime, and look what's happened," DeThomas says. "Is it really worth the tourist props?" If he were still in government, he adds, he'd be taking the position that until the circumstances of what happened to Warmbier come to light, if they ever come to light, "no American should go."
It is still technically legal for Americans to travel to North Korea, but Secretary of State Rex Tillerson told the House Foreign Affairs Committee last week that the U.S. is considering a ban. "We have been evaluating whether we should put some type of travel visa restriction to North Korea," Tillerson said. "We have not come to a final conclusion, but we are considering it."
In February, Anthony Ruggiero, a senior fellow at the Foundation for Defense of Democracies, recommended to Congress that the U.S. "restrict all tourist travel to North Korea to protect the safety of U.S. nationals." In a prepared statement for a House Foreign Affairs Committee hearing about countering the North Korean threat, Ruggiero explained that Congress should pass legislation that would authorize the president to restrict travel by requiring licenses for transactions involved in travel to, from and in North Korea. "The benefit of this licensing system is that it would allow the United States to screen and be aware of all U.S. persons in North Korea," he said. The system "could also have exceptions for U.S. government travel and private trips associated with humanitarian missions."
Regardless of whether the U.S. ultimately enacts more stringent restrictions on travel by its citizens to North Korea, the State Department makes it clear that Americans should not be making the trip. Now, even Young Pioneer Tours—which had so enthusiastically tried to assuage potential customers' safety concerns—agrees, despite financial losses that might result from the decision to exclude American travelers.
Robert R. King, a former special envoy for North Korean human rights, tells Newsweek it's not worth the risk for any American to try to go to North Korea as a tourist. Now a senior adviser at the Center for Strategic and International studies, he points to the State Department's guidance. "The travel warning on North Korea is quite explicit: Do not go to North Korea, period."
The risks may be lower for those going for humanitarian efforts, who are working with North Korean agencies and who have experience dealing with the country. But "American citizens who sort of willy nilly go off on trips to run in the Pyongyang Marathon," or who decide they want to go on "an adventure trip to North Korea," are a different story. And it goes beyond safety as well.
U.S. policy "is not based on protecting American citizens who travel," King says. "It's got to be based on broader issues and concerns about the kinds of things that are in the national interest to do." We need, he says, to "not allow these kind of horrible things—no question about the fact that they're horrible things—to get in the broader way of what we're trying to do foreign policy-wise."