Sailor Stranded Alone on Abandoned Ship for Four Years Finally Freed
After a long four years stranded at sea in an abandoned ship on the Suez Canal, a sailor was finally cleared to leave and go home.
Syrian sailor Mohammed Aisha was permitted to leave his "cursed" ship after spending nearly four years alone in squalor just off the Egyptian coast.
According to a report from the BBC, Aisha boarded the MV Aman in May 2017 and was promptly named chief officer of the vessel. Two months later, however, his voyage went awry when Egyptian port authorities detained the cargo ship because its safety equipment had expired.
Aisha, as the commanding chief officer, was subsequently made the boat's "legal guardian," which meant he could not abandon ship until it was sold or another person took up guardianship.
A report from The Middle East Eye explained that the situation went from bad to worse when neither the ship's owners nor its contractors could afford fuel due to financial hardship.
As a result, the MV Aman was left to sit in the Suez Canal, and Aisha had seemingly been abandoned. He recalled to the BBC not fully understanding the severity of his situation until his crew began leaving as days turned into months.
With the exception of an occasional visiting guard, Aisha reported being completely alone for two years.
Without fuel, the ship not only was unable to move, but it also could not provide electric power. The Middle East Eye reported that Aisha's conditions reduced him to living among rats and insects also on board the ship.
"You can't see anything. You can't hear anything," he told the BBC. "It's like you're in a coffin."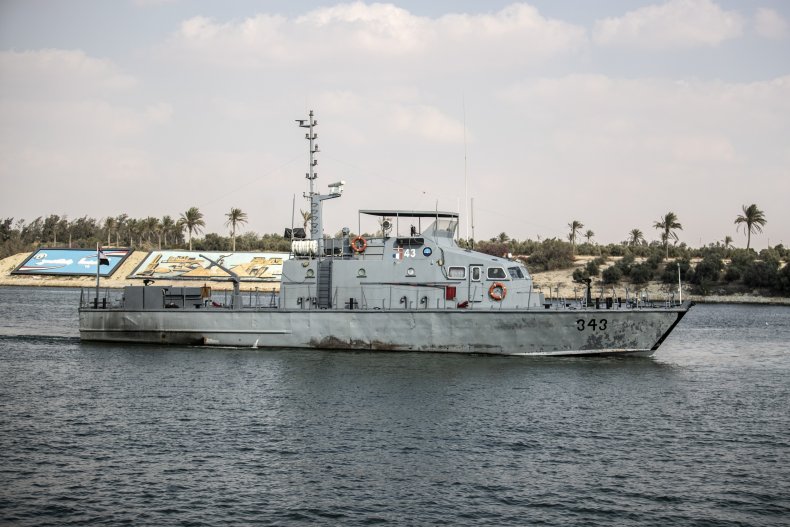 Aisha noted that his lowest point aboard the MV Aman was in August 2018, when he received word that his mother had passed away — and that he could not attend her funeral services to bid her one final farewell.
"I seriously considered ending my life," he confided to the BBC.
His luck began turning in March 2020, when a storm blew the MV Aman away from its anchorage and it ran aground five miles away. Now close enough to swim to a shoreline, Aisha was able to visit land for food and to charge his phone.
Aisha was finally freed on Thursday by the International Transport Workers Federation (ITF) when a representative from the organization assumed legal guardianship of the cargo ship.
ITF representative Mohamed Arrachedi called the situation "one of the most frustrating abandonment cases I have worked on."
"The suffering caused to Mohammed could have been perfectly avoided if the shipowner and the other parties with obligations to him and the ship did the right thing from the start," he told The Middle East Eye.
However, the ship's owners boldly said that Aisha could have avoided the situation if he had not have signed the order that made him a legal guardian, and that local legalities left them unable to intervene.
"I can't force a judge to remove the legal guardianship," a representative said to the BBC. "And I can't find a single person on this planet — and I've tried — to replace him."
Though the last four years have been rough for Aisha, he told the BBC that he feels nothing short of "relief" and "joy" now that it's finally over.
"How do I feel? Like I finally got out of prison," he said. "I'm finally going to be rejoined with my family. I'm going to see them again."
Aisha's emancipation comes weeks after the Suez Canal was made headlines after a different ship became physically stuck on the trade route. It was freed after seven days.