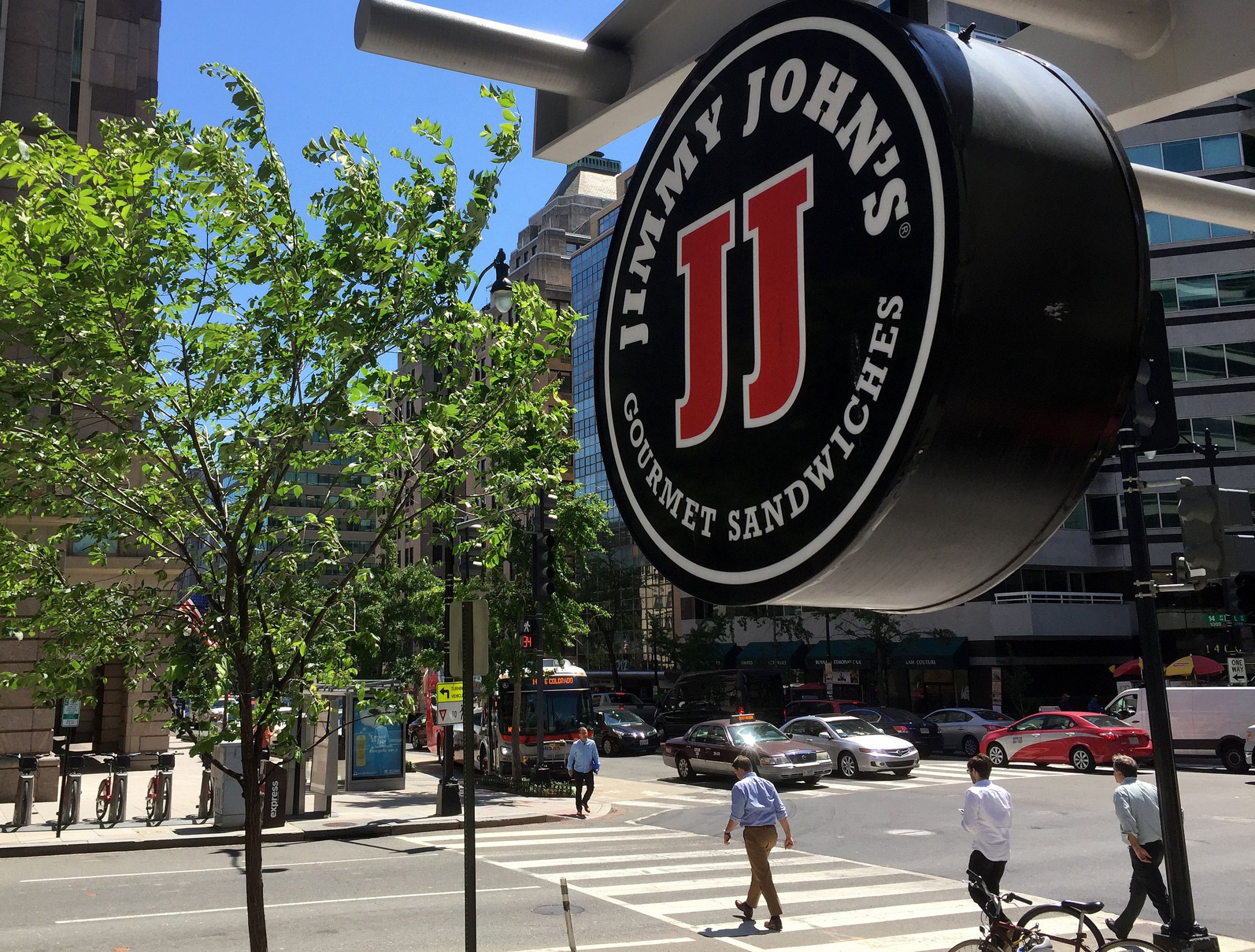 Eight people who ate raw sprouts at Jimmy John's in various states have come down with salmonellosis, an illness caused by the Salmonella bacteria.
Five of those involved with the outbreak say that ate at one of the sandwich shop franchise locations in Wisconsin in mid-to-late December, according to a statement released on Friday by the Wisconsin Department of Health Services (DHS). The other two guests ate at Illinois Jimmy John's location around the same time period and one person ate at Minnesota location, according to data from the Centers for Disease Control and Prevention (CDC).
The popular restaurant chain will temporarily stop selling sprouts nationwide, "after an investigation in the last 24 hours indicated that sprouts purchased from two growers in Minnesota … could be linked to seven food safety complaints received over a one-week period in December in Illinois and Wisconsin," the franchise said in a statement, according to the Chicago Tribune.
For locations who haven't abided by this, the DHS—who is also working closely with the CDC, Food and Drug Administration and other health departments—are urging consumers not to eat sprouts in Illinois and Wisconsin Jimmy John's locations until the investigation is over.
"Federal, state, and local health and regulatory officials are conducting traceback investigations from the six Jimmy John's locations where ill people ate raw sprouts," the CDC announced. "These investigations are ongoing to determine where the sprouts were distributed, and to learn more about the potential route of contamination."
Jimmy John's is no stranger to investigations for its sprouts. In 2010, 2012, and 2014 the franchise was also linked to salmonella outbreaks.
As of January 18, there have been no hospitalizations or deaths regarding this specific multistate outbreak. Typically, people don't require any treatment and are able to recover on their own within four days to one week. However, in some situations, diarrhea can pose serious complications causing the patient to be hospitalized.
In addition to diarrhea, those infected also usually develop a fever and abdominal cramps about 12 to 72 hours after they're infected. About 1.2 million cases of salmonellosis are reported each year in the U.S., according to estimates by the CDC .