Salon Owner Likely Last to See Anne Heche Alive Trolled Over Her Death
The salon owner who sold Anne Heche a red wig just moments before she crashed her car into a Los Angeles home is being trolled over her death.
Heche, 53, passed away on August 12 from brain injuries she sustained a week earlier in the fiery accident.
Richard Glass owns Glass Hair Design, the Venice Beach salon where Heche was shopping before her fatal accident and Glass may have been the last person to see her alive.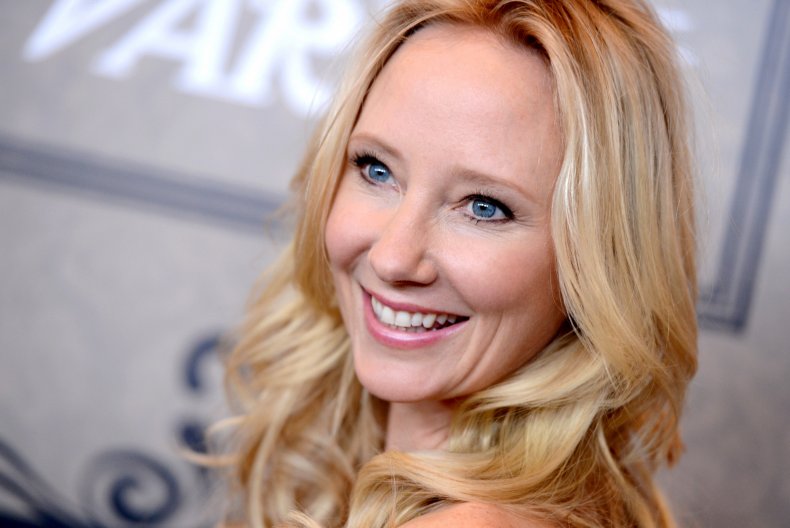 Glass said Heche's death was "wearing on my heart" and the cruel accusations that he was responsible for her death were "evil."
"There are people who are nice and there are people who are just evil," Glass said through tears in a video obtained by TMZ, adding "making accusations that I had something to do with what her toxicology report said."
"It's just a lot."
"They're saying she could have got the cocaine or the fentanyl from me because I was the last person to see her," Glass continued. "I've never done any type of drugs I don't do that I'm not that type of person. It's been really, really [tiring] and taxing."
Glass went on to apologize for not having done something more to help Heche before she died.
"I just feel a huge remorse I feel like I could've done something more. I feel like the universe sent her here for me to impact some kind of way and I just feel like I didn't do everything I was supposed to, like to keep her here to protect her," he said. "I'm extremely emotional about it and it's wearing on my heart, this woman, she needed help and I wasn't there enough."
Prior to her accident, Glass had shared a selfie he snapped with Heche holding the red wig she purchased from him.
He posted the photo to Instagram and captioned it: "So I met @anneheche today and she purchased a #redwig so random.."
Heche was seen putting the wig on the passenger seat of her car and then later as she started driving, crashed her Mini Cooper into the garage of an apartment complex in the Los Angeles neighborhood of Mar Vista, which neighbors Venice Beach.
Doorbell camera footage from the scene appeared to show Heche's vehicle moving at a high rate of speed before she crashed into a house.
The Los Angeles Fire Department declared the home "uninhabitable" after the crash.
Paramedics rushed Heche to the Grossman Burn Center at West Hills Hospital where she remained in a coma before succumbing to a severe anoxic brain injury on August 12 when she was declared legally dead according to California law.
An anoxic brain injury is caused when the brain is completely deprived of oxygen. It is a condition that can lead to severe disability, coma, and death.
A spokesperson for Heche's family and friends said it had "long been her choice" to donate her organs in the event of her death.
The actress was then taken off life support two days later and given an Honor Walk, according to US Weekly. The Honor Walk ceremony allows hospital staff to form a guard of honor to give thanks to the deceased donor as they are transported to surgery for organ procurement.