Salvador Ramos Had Multiple 'Blowups' With His Mom: Texas Neighbor
Salvador Ramos, the 18-year-old named by authorities as the suspected gunman in Tuesday's shooting deaths of 19 children and two teachers at Robb Elementary School in Uvalde, Texas, had a contentious relationship with his mother, according to people who said they knew the family.
A man identified as a former neighbor told The Washington Post that Ramos, who was killed by law enforcement officers, had multiple blowups with his mother. The former neighbor, Ruben Flores, said he lived next door to Ramos on Hood Street in Uvalde before Ramos moved in with his grandmother.
The Uvalde shooting, which is the second deadliest school shooting since 2012's Sandy Hook shooting in Newtown, Connecticut, remains under investigation. It occurred only a few days before the end of the school year, on Thursday. Ramos allegedly opened fire at Robb Elementary at about 11:30 a.m. Authorities said he was armed with a rifle and a handgun and wore body armor. Before he targeted the school, Ramos allegedly shot his grandmother, who is reportedly in critical condition.
Flores told the Post that Ramos had "a pretty rough life with his mom" and said he had witnessed police at the house.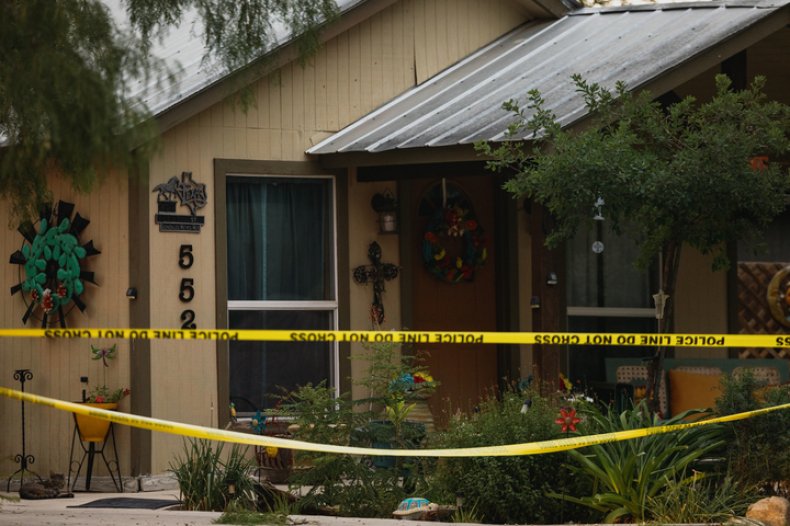 Nadia Reyes, who was one of Ramos' classmates, also spoke with the Post about Ramos' troubled history with his mother. She told the paper that Ramos posted an Instagram story two months ago in which he could be seen screaming at his mother.
"He posted videos on his Instagram where the cops were there and he'd call his mom a b**** and say she wanted to kick him out," Reyes said, according to the Post. "He'd be screaming and talking to his mom really aggressively."
Flores said he had tried to act as a father figure to the troubled Ramos. He said he had invited Ramos over to his house for barbecues and sleepovers with his son.
The Post also wrote that Flores and other people who knew the family said Ramos' mother used drugs. The situation in the household resulted in Ramos moving in with his grandmother, who also owns the Hood Street house. Flores told the newspaper that the grandmother told him she was trying to evict Ramos' mother because of her drug use.
Flores also said he had seen the grandmother on Sunday, just days before she was allegedly shot by Ramos.
Newsweek reached out to the Texas Department of Public Safety for comment.