Fox News Hosts Are 'Soiling Themselves' Over Alexandria Ocasio-Cortez's Green New Deal, Says Samantha Bee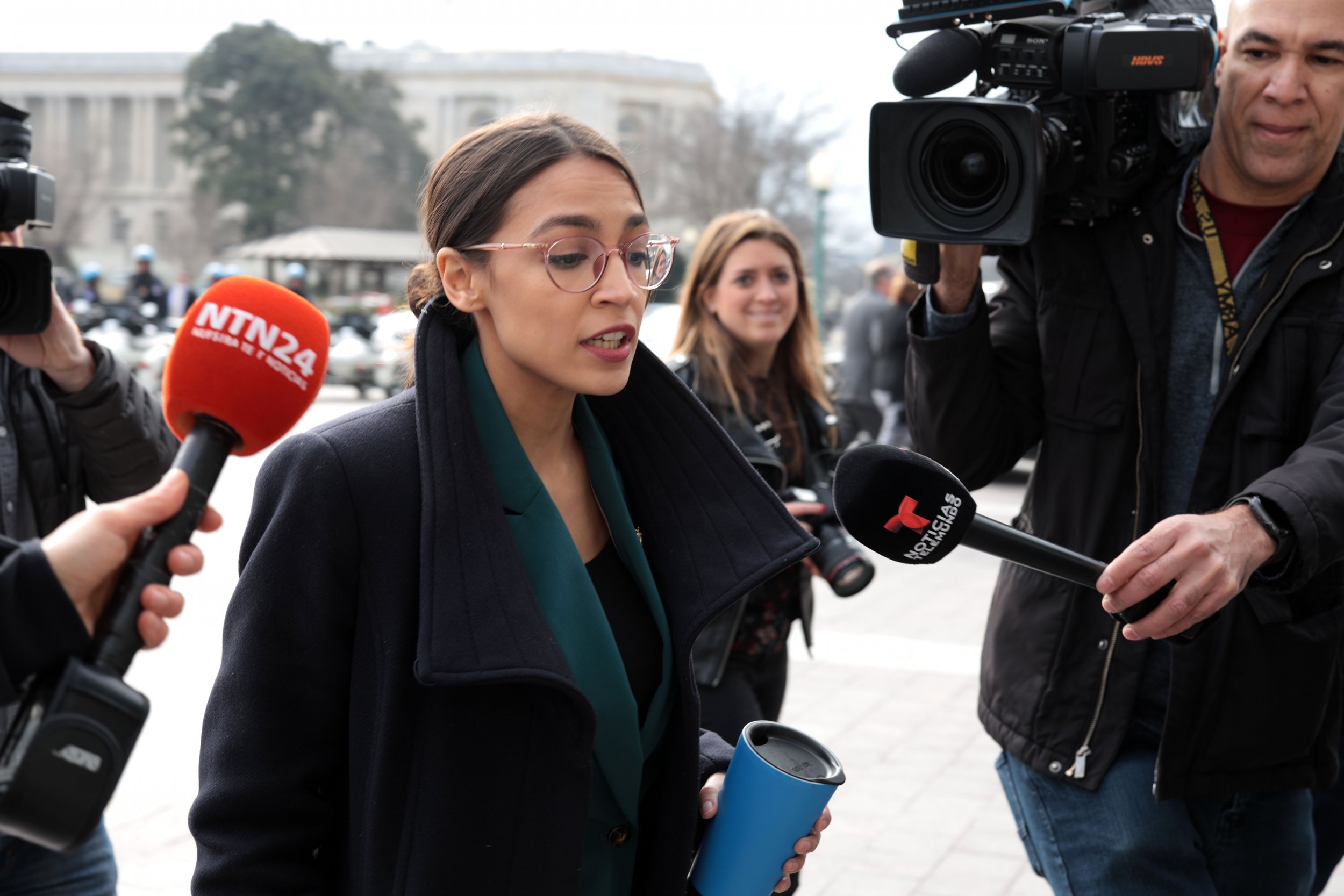 Comedian Samantha Bee poked fun at Fox News commentators Wednesday night for their reactions to the Green New Deal.
On Full Frontal, Bee said the network's hosts were "soiling themselves" over the proposed climate-change legislation, a resolution for which was recently submitted by Democratic Representative Alexandria Ocasio-Cortez and Democratic Senator Ed Markey.
The non-binding resolution—which seeks to reform the economy to focus on renewable energy and combat climate change—has divided lawmakers. While politicians like Beto O'Rourke have voiced support for the Deal, others—including President Donald Trump—have harshly criticized the proposal.
Describing Ocasio-Cortez as the Republican Party's "wet nightmare," Bee said the resolution was "tearing America apart," before sharing comments from critics on networks including CNN and MSNBC.
Blasting the responses, Bee quipped: "It's too expensive and too hard' isn't a reason not to save the world—it's a reason not to have a destination wedding."
Bee later singled out Fox for its commentators' reactions to the Green New Deal, playing short clips of Neil Cavuto, Laura Ingraham and others offering their take on the resolution. "Hide your cows, hide your travel plans" Cavuto warned viewers on February 7. "It seems like they want to get rid of hamburgers," former Louisiana Governor Bobby Jindal said on Fox Business Friday.
"As usual, the loudest criticism is coming from Fox News, where you can always count on thoughtful analysis based on solid scientific thinking," she joked, before playing a now-viral video of Fox & Friends co-host Pete Hegseth claiming he hasn't washed his hands in ten years because he doesn't believe in germs.
Although Hegseth later said he was joking, the clip caused widespread outrage and disgust on social media.
"While the people at Fox should really be worried about working with patient zero here, they're instead soiling themselves over the Green New Deal," Bee said.
"Yes, the Green New Deal is ambitious and yes, a lot of it will never pass, but the plan's aggressive, even radical, goals are bringing much-needed attention to climate change."
The government has pursued "impossible" projects before, she added, comparing the ambition of the Green New Deal to John F Kennedy's 1962 promise to send a rocket to the moon and back before the decade was over.
The first human on the moon, Neil Armstrong, put his boots on the rocky satellite in 1969.
Lawmakers are set to have their say on the Green New Deal, following Senate Majority Leader Mitch McConnell's announcement the Senate would vote on the resolution. The move is viewed by many as a political move that will make Senate Democrats take a side on the progressive legislation. McConnell told reporters a vote would "give everybody an opportunity to go on record and see how they feel."