Samantha Bee Blames Trump's 'Smallpox Blanket' Adviser Stephen Miller for Shutdown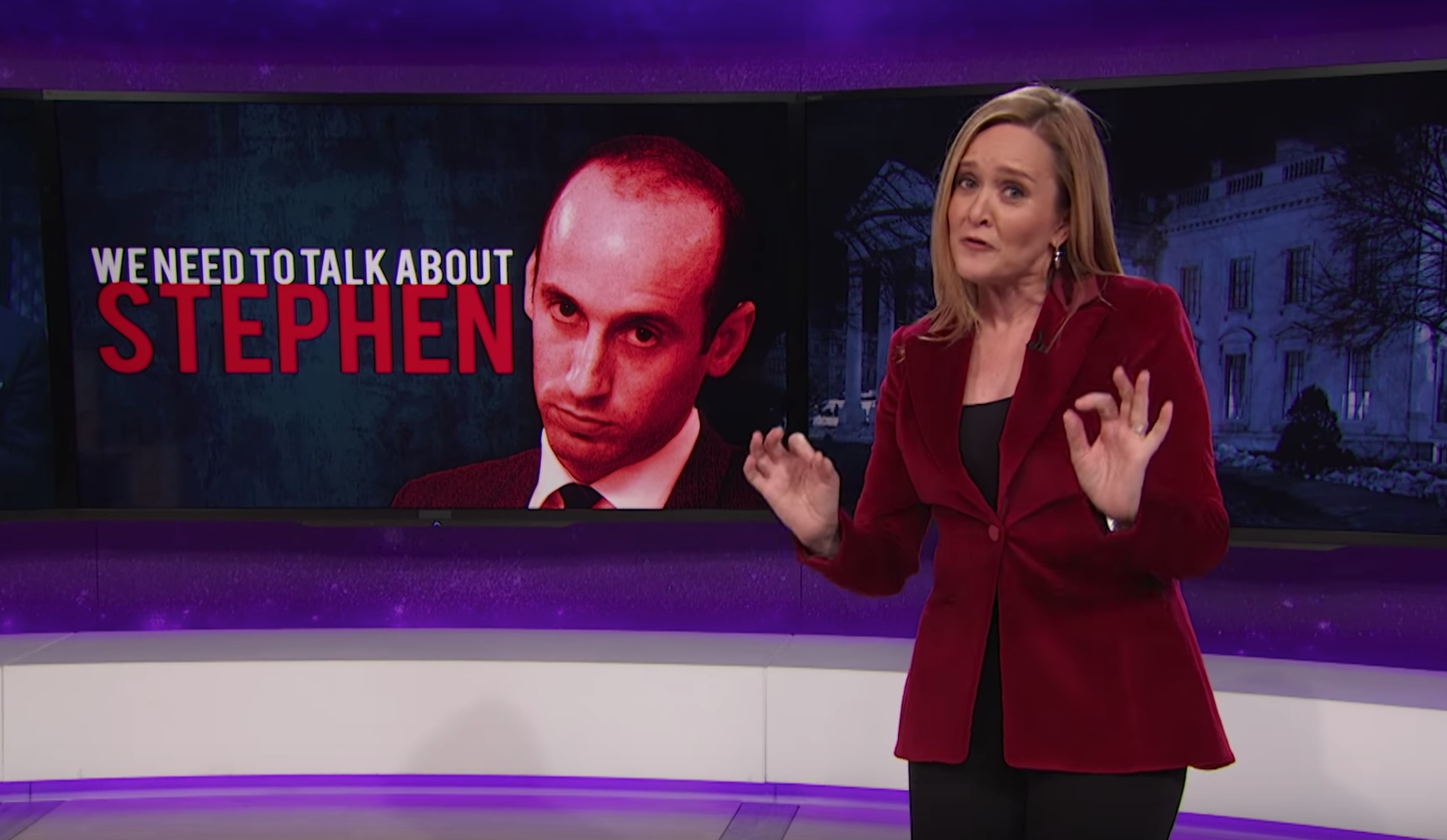 Samantha Bee wants to get #StephenMillerShutdown trending. The late-night host took aim at President Donald Trump's political adviser, Stephen Miller, on Wednesday night's Full Frontal With Samantha Bee, as only she can.
In her seven-minute opening monologue, Bee pointed her finger at Trump's "political smallpox blanket," as the real source of Trump's obstructionist anti-immigration stance that led to a brief government shutdown last weekend. "Don't get me wrong, POTUS—seen here asking Drew Barrymore if she likes scary movies—hates him some immigrants. But his specific policy proposals are as empty as his oval office desk."
Miller, Bee said, has been whispering his anti-immigration stance into Trump's ear since 2016. She points to a bipartisan immigration bill from Senators Dick Durbin, Democrat of Illinois, and Lindsey Graham, Republican of South Carolina, which "Trump had his Sharpie poised to sign," until Miller intervened.
Bee treated viewers to a quick rundown of Miller's high school history, from ending a childhood friendship because the friend was Latino, to raging against janitors for asking him to pick up his trash. "What happened to him?" Bee mused. "Did a janitor once accidentally buff his forehead?"
In college at Duke University, Miller became a prominent far-right name thanks to his conservative column criticizing feminism, multiculturalism, immigration and, again, janitors. "I'm getting the feeling you think janitors are an ethnic group," Bee commented. "They didn't all float here in a dinghy from Janitoruguay."
After school, Miller joined the staff of Alabama Republican Senator Jeff Sessions, until Trump hired him in 2016 to work on his presidential campaign, where, in Bee's words, "he'd do a tight 17 minutes on how every Hispanic immigrant is going to steal your job and kill your daughter, and every Muslim is a terrorist" at rallies.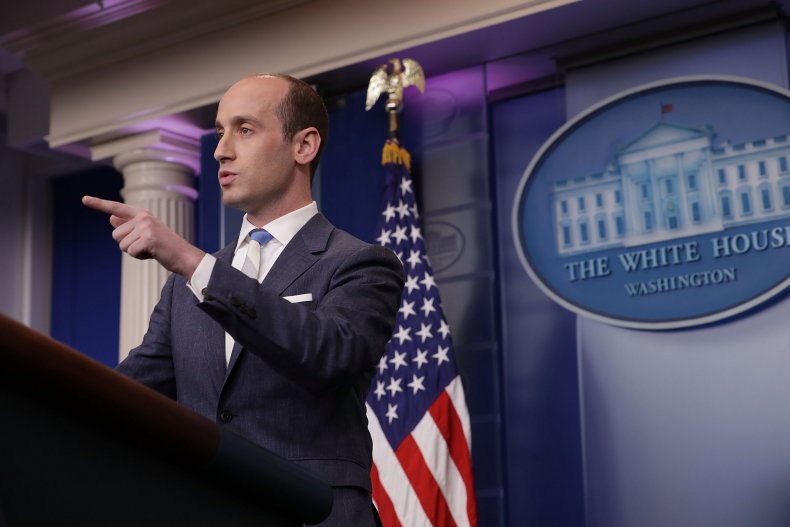 Now, as Trump's senior policy adviser—"and secretary of foreheads," Bee adds—Miller is the mastermind behind Trump's extreme anti-immigration policies, from the Muslim ban to the DACA obstruction.
"Stephen Miller is a real American success story. He worked hard and stayed true to himself," Bee concluded. "He is the exact same racist asshole he's been since childhood, but now he has the president's ear and the power to ruin thousands of people's lives. I have a bone to pick with the guy who wrote 'Never change' in his yearbook."
Bee ended her opening monologue with a word of advice for Senate Majority Leader Mitch McConnell and Minority Leader Chuck Schumer: "Figure out a way to separate [Miller] from Trump before they're asked to pass the Janitor Immigration Bill of 2018."