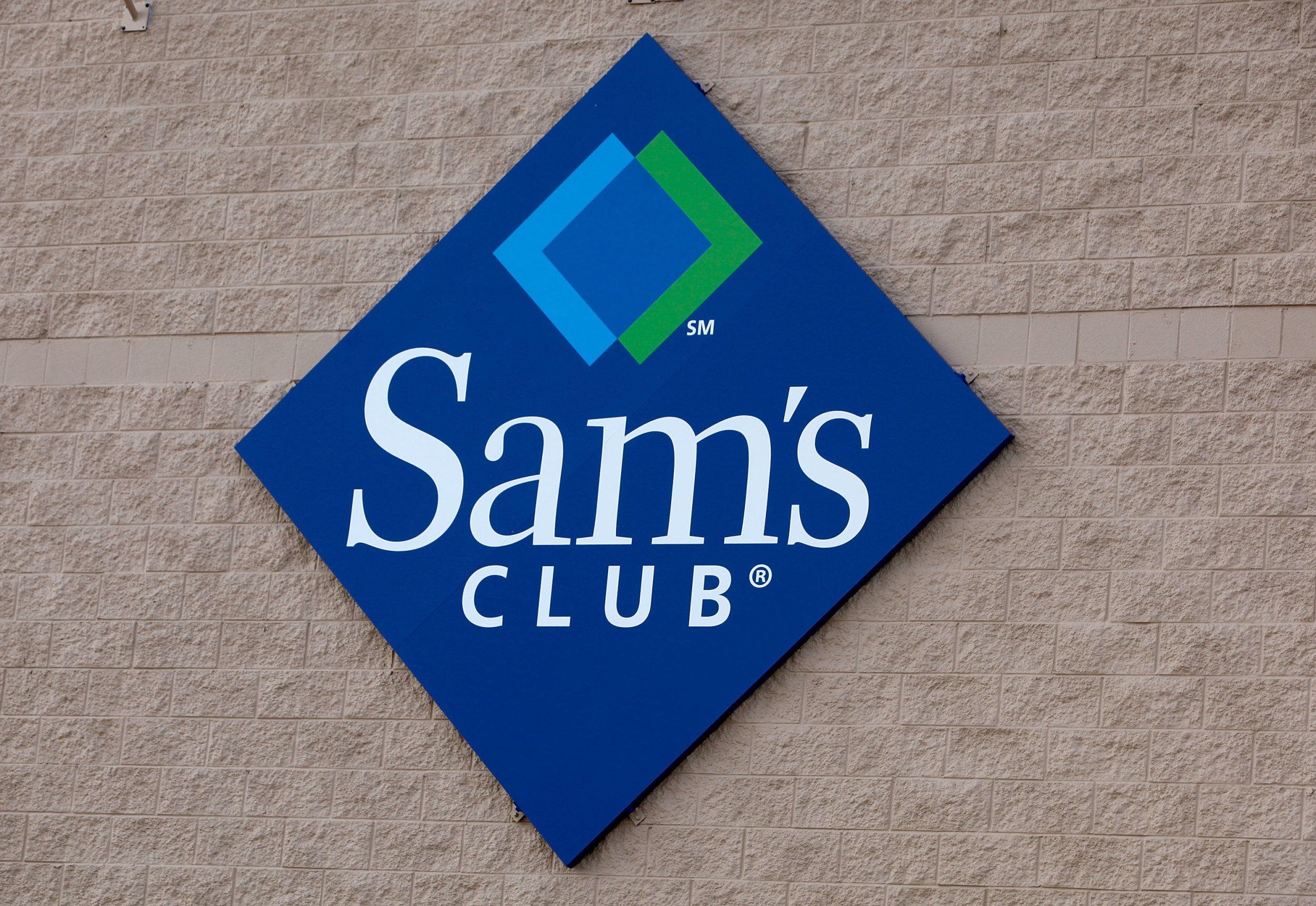 Sam's Club employees in Texas arrived at work Thursday morning to find out they had lost their jobs as various store locations were closed effective immediately. The retailer, owned by parent company Walmart, later announced they would be closing dozens of stores in an effort to better align their locations with their strategy.
Two store locations have already closed in Houston, Texas, according to KHOU. Sam's Club said it would close 63 stores.
"After a thorough review of our existing portfolio, we've decided to close a series of clubs and better align our locations with our strategy. Closing clubs is never easy and we're committed to working with impacted members and associates through this transition," the company wrote.
Employees in Texas said they showed up to work at the Sam's Club locations only to learn that the stores had closed. Some locations may reopen to sell the remaining inventory.
News of the closures comes on the heels of Walmart's Thursday announcement that it would raise the minimum wage of employees from $9 per hour to $11 per hour beginning February 1 in anticipation of benefits from the GOP tax bill. Some veteran Walmart employees will even receive bonuses of as much as $1,000.
"Tax reform gives us the opportunity to be more competitive globally and to accelerate plans for the U.S.," Walmart CEO Doug McMillon told CNBC. "We are early in the stages of assessing the opportunities."
In October, Sam's Club had 660 wholesale retail locations in the United States while Walmart had 5,412 locations. Sam's Club sales and performance has been steadily declining for the past few years as Walmart's presence in ecommerce has grown.
After the passage of the tax bill, AT&T also promised thousand-dollar bonuses to employees and later announced it would lay off over 1,000 workers in 2018. President Donald Trump took credit for the initial bonuses announcement and praised the GOP tax bill.
"This just came out. … AT&T plans to increase U.S. capital spending $1 billion and provide $1,000 special bonus to more than 200,000 U.S. employees, and that's because of what we did," Trump told reporters at the White House in December.