Sandy Hook Victims' Families Sue Gunmaker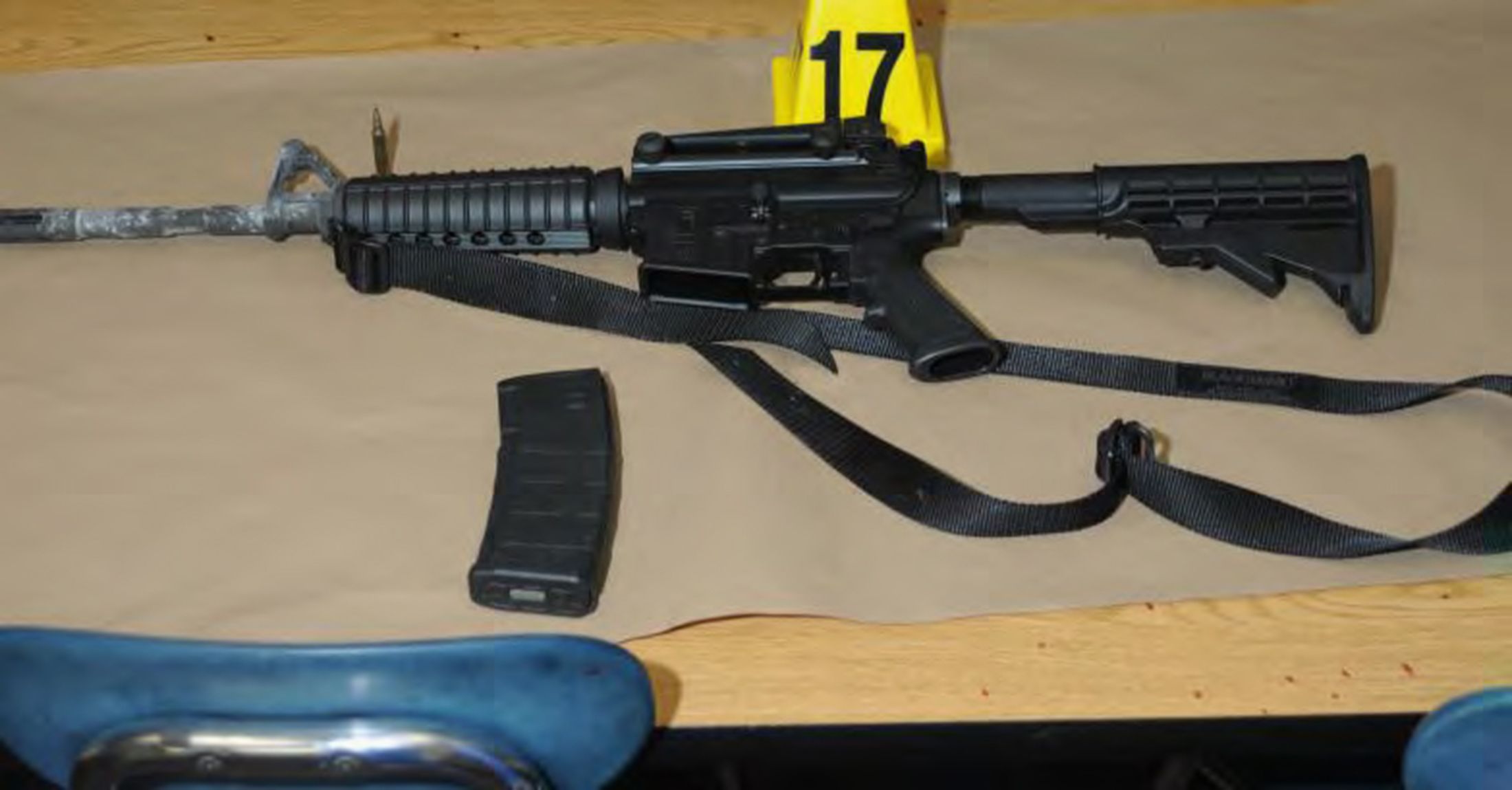 Updated | Sunday marked two years since Adam Lanza used a Bushmaster AR-15 rifle to kill 20 first-graders and six adult staff members at Sandy Hook Elementary School in Newtown, Connecticut.
On Monday, the families of nine of those victims, along with one teacher who was shot by Lanza but not killed, filed a wrongful death lawsuit in state court against the gun's manufacturer, the Hartford Courant reports.
The suit also names the gun's distributor, Camfour, and the gun store, Riverview Gun Sales, where in 2010 Nancy Lanza, Adam's mother, purchased the weapon he would later use in the 2012 massacre.
"The AR-15 was specifically engineered for the U.S. military to meet the needs of changing warfare," Josh Koskoff of the law firm Koskoff, Koskoff & Beider in Bridgeport, Connecticut, said in a press release. "The weapon was not designed for home defense or hunting. This weapon was designed to efficiently kill other human beings in combat."
Dudley Brown, president of the National Association for Gun Rights, says the lawsuit "is a frivolous attack on people who had nothing to do with the Sandy Hook shooting and bears no rationale. Assault is a behavior of criminal people, not an item that is bought and sold."
The defendants, the NRA and the National Shooting Sports Foundation had not yet responded to requests for comment at the time the story was updated.
The suit comes after several of the child victims' parents filed papers this month to create estates for their children—a necessary step before suing for wrongful death—before the two-year statute of limitations expired Sunday.
It also follows a Pew Research Center survey that showed a decrease in support for gun control, with 52 percent of Americans saying it's more important to protect the right to own guns and only 46 percent saying it is more important to control access to guns. However, some critics found the results of the survey misleading. Allison Anderman, a staff attorney at the Law Center to Prevent Gun Violence, says when you zoom in and ask Americans about specific measures, the numbers show "the majority of the country wants to reduce gun violence," citing a CBS/New York Times poll from January 2013 that says over 90 percent of Americans support background checks for all potential gun owners.
The plaintiffs in the suit are Natalie Hammond, the teacher who was injured but survived the attack, as well as the families of teachers Victoria Soto, Lauren Rousseau and Rachel D'Avino, of school psychologist Mary Scherlach and of children Jesse Lewis, Dylan Hockley, Benjamin Wheeler, Daniel Barden and Noah Pozner.
Nicole Hockley and Mark Barden, parents of Dylan and Daniel—who were 6 and 7 years old, respectively, when they were killed—also marked the anniversary in another way. In their roles leading Sandy Hook Promise, a Newtown-based nonprofit, they released two videos aiming to raise awareness about gun violence and to help parents protect their children.
The videos are part of Sandy Hook Promise's mission to protect children and families from gun violence through prevention efforts that touch on early identification and intervention in mental wellness, social and emotional development and firearm safety and security. Sandy Hook Promise could not immediately provide a comment on the lawsuit.
The lawsuit filed Monday claims that the named defendants know "as a result of selling AR-15s to the civilian market, individuals unfit to operate these weapons gain access to them" and that the defendants continue to sell the weapons to the civilian market despite the fact that they "know that the AR-15's military firepower, unsuited to home defense or recreation, enables an individual in possession of the weapon to inflict unparalleled civilian carnage."
The suit states that assault rifles like Lanza's were previously used in incidences in department stores, fast-food chains, offices, homecoming parties, courthouse steps and other schools, resulting in civilian deaths. The rifle, "designed as a lightweight but fearsome combat weapon for troops in Vietnam," according to the press release, "can expel 30 bullets in a matter of seconds, each of which is capable of piercing body armor and causing catastrophic injury."
The plaintiffs are claiming injury and losses including terror; ante-mortem pain and suffering; destruction of the ability to enjoy life's activities; destruction of earning capacity; severe, permanent and painful injuries; and death, as well as financial losses related to funeral and, in Hammond's case, medical, expenses.
"These companies assume no responsibility for marketing and selling a product to the general population who are not trained to use it nor even understand the power of it," Bill Scherlach, husband of Mary Sherlach, said in the press release.
"I believe in the Second Amendment, but I also believe that the gun industry should be brought to bear the same business risk that every other business assumes when it comes to producing, marketing and selling a product," Sherlach said.