Sarah Huckabee Sanders To Consider Relaxing Arkansas Child Labor Laws
A bill seeking to change child labor laws in Arkansas has reached Republican Governor Sarah Huckabee Sanders, who will now decide on whether to remove the need for a work permit as a condition of employment for children under the age of 16. She has previously indicated that she would sign the legislation.
The proposed change to the existing child labor laws—House Bill (HB) 1410, also known as the Youth Hiring Act—would allow children as young as nine years old to be hired to work without a currently required employment certificate "accessible to the Division of Labor and the Division of Elementary and Secondary Education, or local school officials." The certificate contains proof of the child's age, a description of the work and work schedule, and the written consent of the parent or guardian.
Over the last year, there has been a fierce debate between both major parties over the weakening of child labor regulations. According to the U.S. Department of Labor, 2,819 minors were found "employed in violation of the law and assessed employers with nearly $3.4 million in civil money penalties" in 2021. Three young workers died in the same year, in addition to a 16-year-old boy who fell to his death in May 2022 while doing roof construction work atop a hotel work site in Tennessee.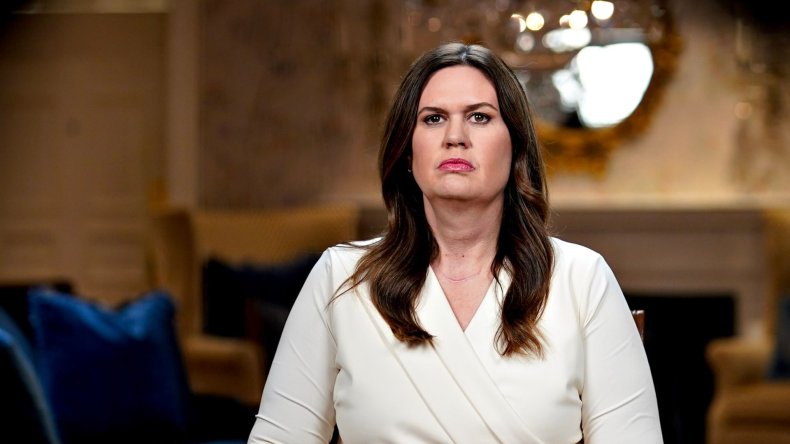 Many Arkansas business leaders and child rights advocates have criticized the bill as an attack on the progress made in recent decades in protecting children from being exploited for work. They fear that the proposed legislation might expose young workers to long hours or dangerous conditions currently prohibited for children under the age of 14.
Arkansas Republicans backing the bill—including fellow sponsors Rep. Rebecca Burkes of Lowell and Sen. Clint Penzo of Springdale—say that the proposed legislation would still protect children's welfare while removing any inconvenience parents might face in seeking an employment certificate to allow their child to work. Among the stated purposes of the new legislation, there's streamlining the hiring process for 16-year-olds—considered key to meeting nationwide labor shortages—and restoring "decision-making" to parents concerning their children.
Alexa Henning, a spokesperson for Sanders, said, as quoted by the Washington Press, "The governor believes protecting kids is most important, but doing so with arbitrary burdens on parents to get permission from the government for their child to get a job is burdensome and obsolete. All child labor laws will still apply and we expect businesses to comply just as they are required to do now."
The bill was passed 24-9 on March 2 by the Arkansas Senate, after a debate that reportedly lasted nearly 45 minutes. All state Democrats voted against the bill, citing concerns that the proposed legislation might allow for child exploitation. The support from Arkansas Republicans for the bill, on the other hand, wasn't unanimous, with some representatives voting against it.
"This permit is just one more little safeguard that maybe we should leave in place," Senator Mark Johnson of Ferndale said about the bill, as quoted by the Washington Press. "I encourage 14- and 15-year-olds to have initiative and seek employment. I certainly think the parents need to know about it [...] I'm just extra careful when I'm dealing with children, so I'm going to be voting against [the bill]."
Arkansas Republicans who voted in support of the bill say it will help young people get off their screens and become productive citizens while developing a work ethic. Randy Zook, president and CEO of the Arkansas State Chamber of Commerce and the Associated Industries of Arkansas, told the Arkansas Business that he fears that these lessons in work ethics would come at the cost of losing focus in the school classroom for high school students who should only be thinking about graduating.
Arkansas is one of a few states—including Iowa and Minnesota—trying to relax child labor laws within its jurisdiction. This has prompted outrage and concern in these states, especially as child exploitation appears to be a growing pain in the country.
Two meat processing plants in Arkansas were among a dozen recently involved in a nationwide case of a slaughterhouse cleaning service fined $1.5 million by the U.S. Department of Labor for illegally employing at least 102 children in hazardous conditions.
According to data released by the Labor Department last month, employer child exploitation is on the rise in the U.S., having surged by 69 percent since 2018.
Newsweek has contacted Governor Sarah Huckabee Sanders' team for comment.