Sarah Michelle Gellar Says She Doesn't Want to Be 'Forever Associated With' Joss Whedon
Sarah Michelle Gellar came out in support of her former Buffy the Vampire Slayer costar Charisma Carpenter on Wednesday, after Carpenter publicly accused Buffy creator Joss Whedon of mistreating her while they worked together. On Wednesday, Gellar shared a statement on her Instagram regarding Whedon and the various allegations of misconduct and abuse that have been made against him.
"While I am proud to have my name associated with Buffy Summers, I don't want to be forever associated with the name Joss Whedon," Gellar wrote in her brief statement. "I am more focused on raising my family and surviving a pandemic currently, so I will not be making any further statements at this time."
She added, "But I stand with all survivors of abuse and I am proud of them for speaking out." Comments on this Instagram post had been turned off at the time of this article's publication.
Earlier in the day, Carpenter released her own statement, alleging that Whedon had accused her of "sabotaging" the Buffy spinoff series Angel with her pregnancy. She also said that when she and Whedon first met to discuss her pregnancy, the screenwriter allegedly asked her if she was "going to keep it."
Carpenter alleged in her statement that, in that same meeting, Whedon "proceeded to attack my character, mock my religious beliefs, accuse me of sabotaging the show, and then unceremoniously fired me the following season once I gave birth."
Additionally, Carpenter alleged that Whedon "has a history of being casually cruel" and that he referred to her as "fat" to coworkers when she was four months pregnant.
These are not the first allegations of abuse that have been brought against Whedon. In 2020, actor Ray Fisher accused Whedon of mistreating the cast and crew of 2017's Justice League film, and characterized the director's alleged behavior as "gross, abusive, unprofessional, and completely unacceptable." Fisher's claims were investigated by WarnerMedia, the studio behind the production, and "remedial action" was taken, according to a WarnerMedia statement from December. Following the investigation's completion, Fisher confirmed that he was no longer involved with the upcoming DC Extended Universe film, The Flash.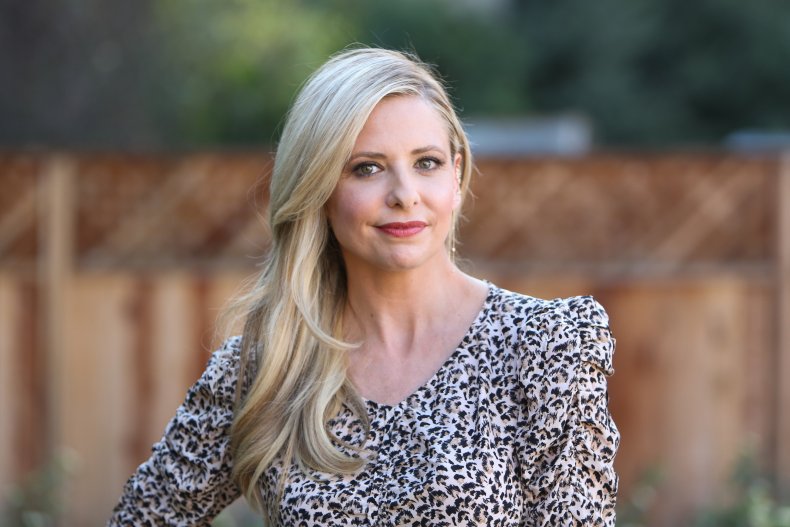 Gellar starred on the iconic TV series Buffy the Vampire Slayer from 1997 to 2003. The show was created by Whedon and based upon the 1992 film of the same name, which was written by Whedon. Carpenter appeared in both the Buffy TV series and its well-regarded spinoff, Angel, which ran from 2000 to 2004.
Newsweek reached out to Whedon for comment, but did not hear back in time for publication.