Sarah Huckabee Sanders Dismisses Ocasio-Cortez Climate Warning: We'll Leave It to 'Much, Much Higher Authority'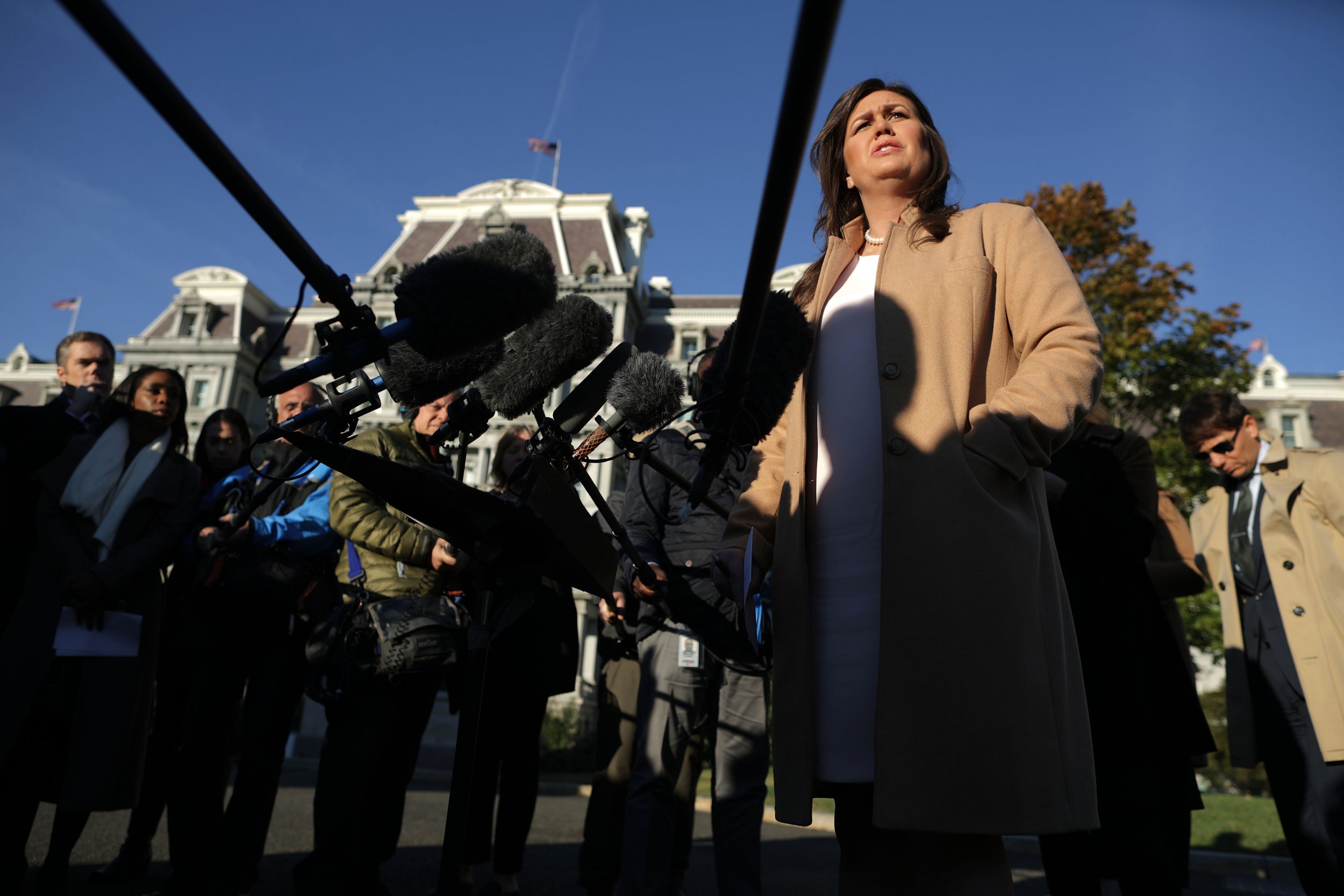 White House press secretary Sarah Huckabee Sanders has dismissed claims by Representative Alexandria Ocasio-Cortez that the world will end if global warming is not addressed immediately.
The New York Democrat made the statement in an interview at a Martin Luther King Day event where she spelled out the fears that many millennials have, referring to climate change as "our World War II."
Related: Alexandria Ocasio-Cortez warns, 'World is going to end in 12 years'
"Millennials and people, you know, Gen Z and all these folks that will come after us, are looking up and we're like, 'The world is going to end in 12 years if we don't address climate change, and your biggest issue is how are we gonna pay for it,'" she told Ta-Nehisi Coates at Riverside Church in New York.
She was referring to last year's United Nations report that warned of dire consequences if there is not a huge effort to reduce greenhouse gas emissions by 2030.
But Sanders gave this view short shrift when asked for her reaction on Fox News.
"Look, I don't think we're going to listen to her on much of anything, particularly not on matters we're gonna leave in the hands of a much, much higher authority, and certainly not listen to the freshman congresswoman on when the world may end," she said. "We're focused on what's happening in the world right now."
Environmentalists have criticized the Trump administration's stance on climate change. The president has repeatedly said he believes it is a "hoax" and questioned the science behind the U.N. report about the dangers of carbon emissions. He has withdrawn the U.S. from the Paris climate agreement and rolled back other green policies.
Sanders went on, "We wish that Democrats like herself would engage in that conversation, help fix some of the current problems we know exist and work with us to get some things done, particularly on the border, fixing the national and humanitarian crisis. That's the kind of stuff we're focused on."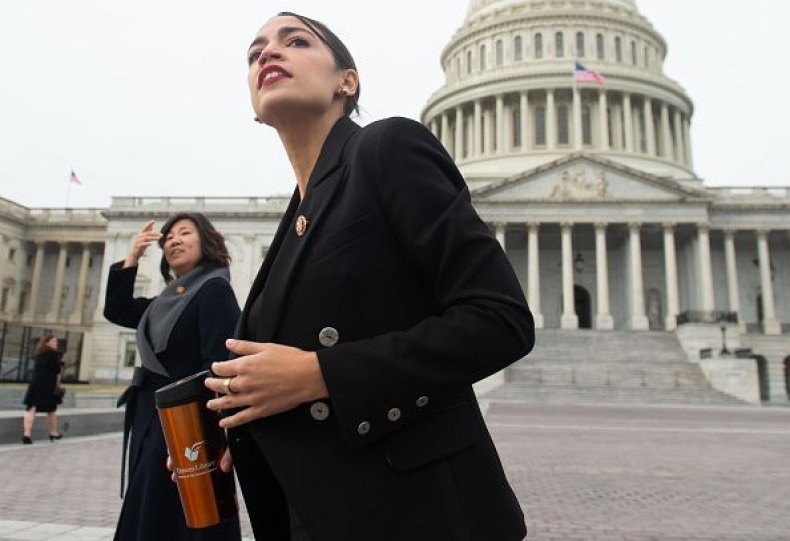 Sanders also reiterated the administration's blaming of the Democrats for the longest government shutdown in American history, saying that they are "obstructing any progress being made."
She added, "I think it is a sad day in America when [House Speaker] Nancy Pelosi rejects an idea before she has even heard it."
In the wide-ranging interview, Sanders also took aim at the media's coverage of the recent BuzzFeed report that claimed Trump's former attorney Michael Cohen was advised by the president to lie to Congress.
The news outlet stands by its story, although a spokesman for the special counsel's office investigating Russian interference in the 2016 election said it was inaccurate.
But Sanders told host Sean Hannity, "We hope fake news doesn't become the forever brand of the news media, because it's not good for the country."