Strike on North Korea Would Help Elections Comment 'Never Happened,' Says Sarah Sanders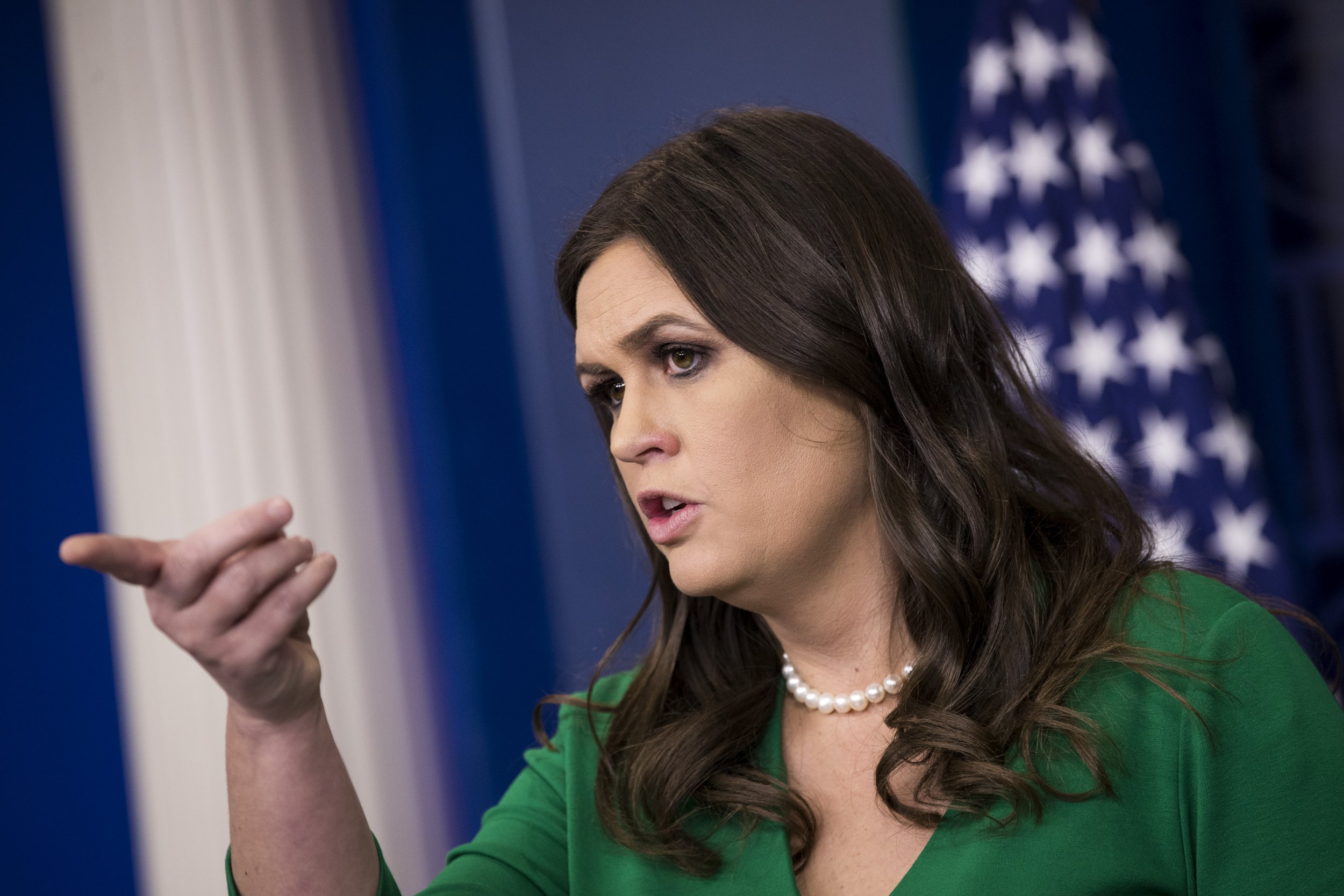 White House press secretary Sarah Sanders fired back at a Wall Street Journal reporter who tweeted a story claiming that an official from the National Security Council said a strike on North Korea would be a smart political move to help with upcoming elections.
"Never happened," she tweeted. "Can't believe @WSJ reporter didn't reach out for a comment before repeating such a reckless accusation."
The tweet was in reference to a South Korean newspaper story that suggested that National Security Council's senior director for Asian affairs, Matthew Pottinger, implied that the U.S. would strike for political gain.
"Pottinger is a Marine who served in two wars and doesn't take military action lightly," Sanders tweeted.
Jonathan Cheng, The Wall Street Journal's Seoul bureau chief, has since deleted the controversial tweet citing the Hankyoreh newspaper.
The newspaper ran an opinion column on Friday that said: "Indeed, White House National Security Council senior director for Asian affairs Matthew Pottinger was reported as saying in a recent closed-door meeting with U.S. experts on Korean Peninsula issues that a limited strike on the North 'might help in the midterm elections," according to the Business Insider.
Many on Twitter were quick to point out that Pottinger would never make such a comment. Georgetown University Professor Victor Cha tweeted that the comment was absurd.
"Matt Pottinger would never say that," he tweeted. "Totally ridiculous."
President Donald Trump has made several attacks against North Korea. In September, the president said in his address to the United Nations that he would "totally destroy" North Korea and called its leader, Kim Jong Un, a "rocket man."
In January, reports surfaced claiming that the Trump administration was considering a "bloody nose" attack or a limited military strike on North Korea. The back-and-forth has led to widespread concern over the potential of nuclear war.