Sarah Sanders Uses Official White House Twitter Handle to Complain That Amazon's Alexa Ordered a Batman Toy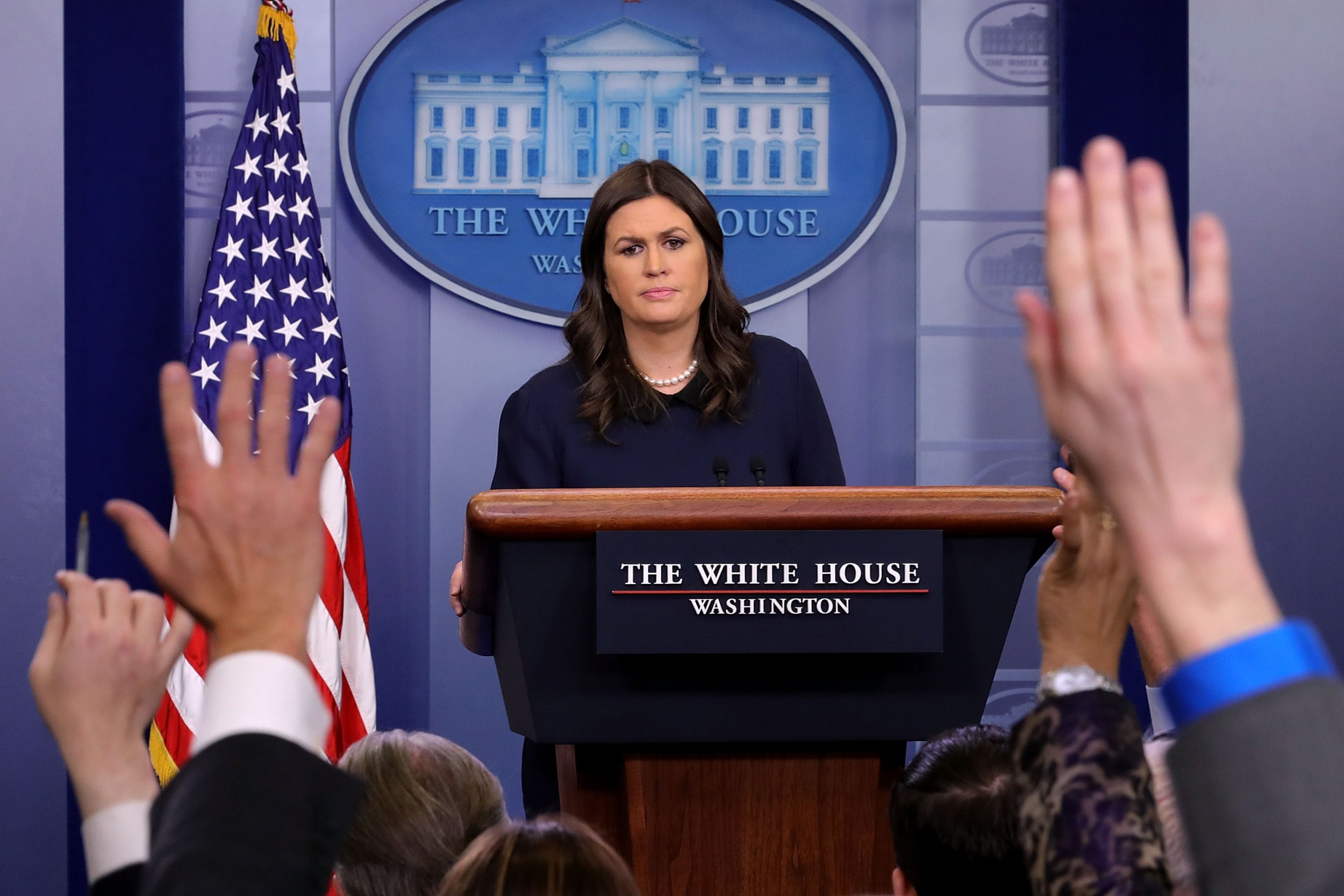 The White House's liberal social media policy apparently extends beyond Donald Trump.
On Sunday, Sarah Huckabee Sanders, the president's press secretary, used the official White House Twitter account not to share news pertinent to the American public but to complain that her 2-year-old child used her Amazon Echo device to order a Batman action figure.
"Alexa, we have a problem if my 2 year old can order a Batman toy by yelling 'Batman!' over and over again into the Echo," wrote Sanders, who has two other children.
In her defense, the toy in question was a pricey $79.99, but it's still hardly a matter of national importance.
Sanders has two personal Twitter accounts, @SarahHuckabee and @SHSanders45, but both have been dormant—barring a few retweets—since she took over the @PressSec handle.
The @PressSec Twitter account is governed by the White House and is not a personal Twitter account. It was previously used by former Trump press secretary Sean Spicer, who relinquished it to Sanders in August, and before that by the Obama administration.
Under Obama, the last Democratic press secretary to run the @PressSec account was Josh Earnest. After Trump was inaugurated in January 2017, Earnest's account was archived by the National Archives and Records Administration (NARA) to a different Twitter handle, @PressSec44, to preserve all information shared publicly during Obama's presidency and to allow @PressSec to transition to the new government.
Obama's @POTUS account was archived to @POTUS44, making way for Trump to take over the @POTUS handle. But, as the world has come to know during his presidency, the commander in chief much prefers to fire off posts from his personal account, @realDonaldTrump. (Michelle Obama's @FLOTUS tweets are archived under @FLOTUS44.)
Preserving social media accounts as an act of official record was introduced during the Obama presidency because of the prevalence of Facebook, Twitter, Snapchat and other online networks.
Just think: In three, possibly seven, years, NARA will have the great honor of archiving Sanders's Batman tweet for the historical record. What a time to be alive.