Saudi Arabia has executed and crucified a man in the holy city of Mecca amid an escalating human rights fracas between Riyadh and Canada.
Bloomberg reported that Elias Abulkalaam Jamaleddeen, who was from Myanmar, was accused of breaking into a woman's home, firing a weapon and then stabbing her to death.
Citing the official Saudi Press Agency, Bloomberg said the ruling was endorsed by the king and sanctioned by the country's Supreme Court.
Crucifixions entail beheading and hanging a body in public after an execution but are relatively rare in the kingdom, although it does liberally enact the death penalty. The kingdom executed more than 2,000 people between 1985 and 2016, according to Amnesty International.
The execution and crucifixion came as a diplomatic spat between Saudi Arabia and Canada grew more bitter after Ottawa criticized the arrests of Saudi activists.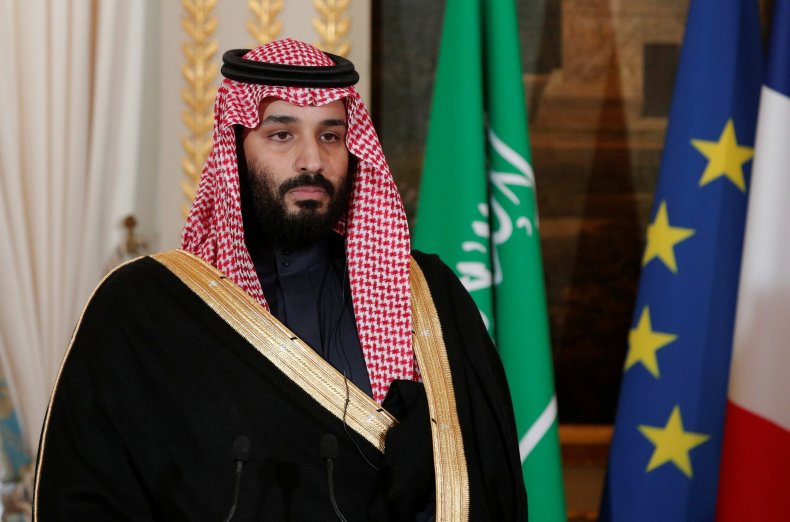 The kingdom took exception to criticism by the Canadian Foreign Ministry over the July arrests of women's rights activists Samar Badawi and Nassima al-Sadah, among others.
Saudi-backed television station Al-Arabiya, owned by Saudi broadcaster Middle East Broadcasting Center, posted videos criticizing Canada's prison system for not being up to international human rights standards and also criticized the arrests of "prisoners of conscience," such as Holocaust denier Ernst Zündel.
The febrile nature of the rhetoric escalated when a tweet posted by a Saudi group apparently threatened Canada with a 9/11-style attack.
On Monday, the digitally altered image showed a plane heading toward Toronto's CN Tower. The caption read, "He who interferes with what doesn't concern him finds what doesn't please him," in an apparent reference to the Twin Towers attacks.
The tweet was sent from a pro-Saudi government account, Infographic KSA, to its 350,000 followers but was soon deleted. The group apologized, tweeting that the image of the plane was intended to "symbolize the return of the ambassador. We realize this was not clear and any other meaning was unintentional." The Saudi Ministry of Media said it would investigate.
Meanwhile, Saudi Arabia canceled the scholarships of 16,000 of its students studying in Canada, telling them to find academic programs elsewhere.
The Financial Times reported on Wednesday that the kingdom had started selling off Canadian assets, with its central bank and state pension funds telling their foreign asset managers to dispose of Canadian equities, bonds and cash holdings.
Canadian Foreign Minister Chrystia Freeland, whose tweet sparked the spat, said, "Canada will continue to advocate for human rights and for the brave women and men who push for these fundamental rights around the world."