Rights Groups Call for Saudi Arabia Suspension From U.N. Human Rights Council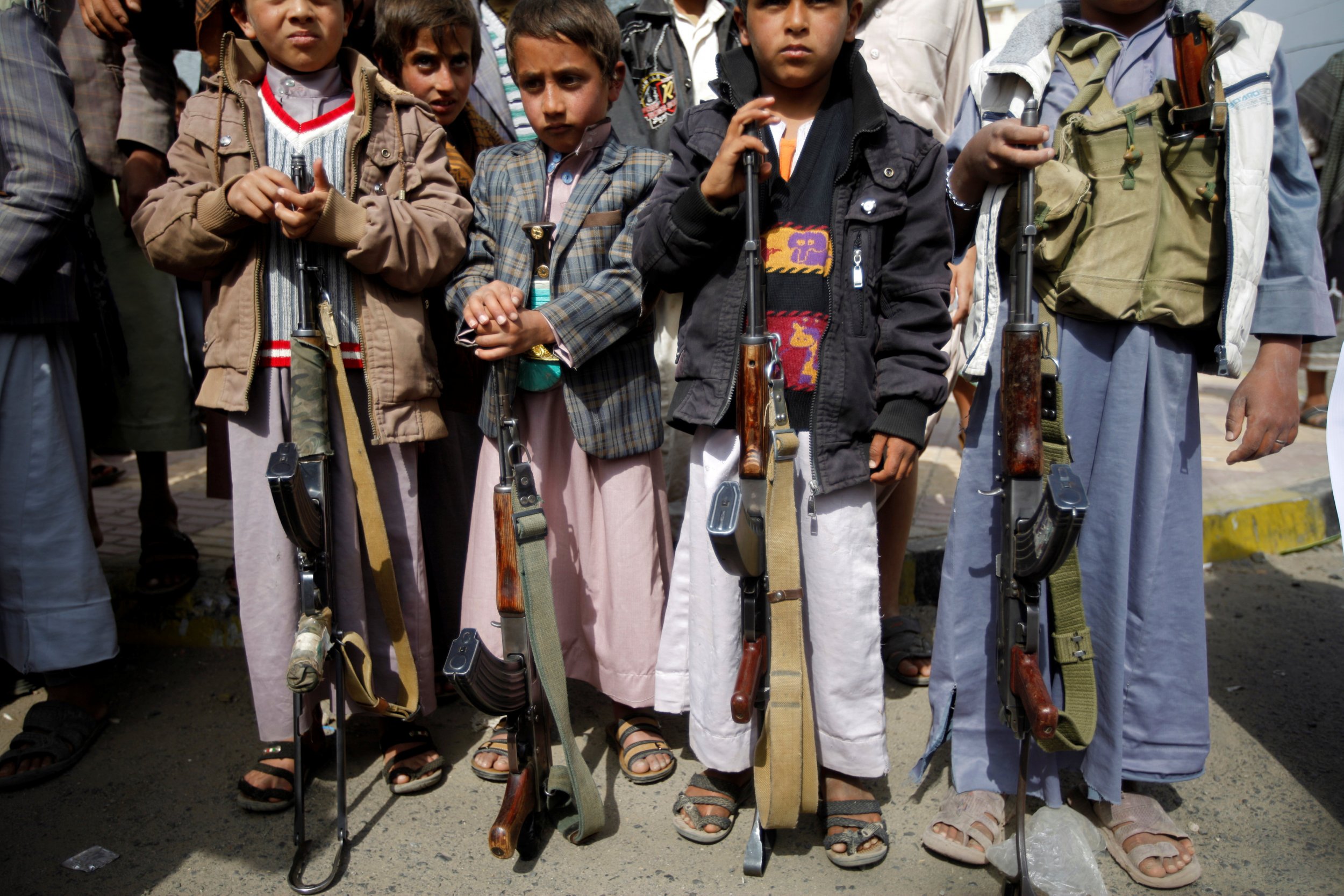 Human Rights Watch and Amnesty International on Wednesday called for the removal of Saudi Arabia from the United Nations Human Rights Council (UNHRC), due to "gross and systematic violations of human rights" at home and in its ongoing conduct in the war in Yemen.
Speaking from the U.N. on Wednesday, representatives from the two organizations said that Saudi Arabia has "used its position on the U.N. Human Rights Council to effectively obstruct justice for possible war crimes." Both groups are calling for the country to have its rights of membership in the UNHRC removed "until it ends unlawful attacks by the military coalition it leads in Yemen and these are credibly and impartially investigated." More than 3,500 civilians have died in the war in Yemen.
The call for Saudi Arabia's removal comes one day after 10 civilians were killed in the southern Yemen city of Taiz in airstrikes carried out by the Saudi-led coalition, which has been at war with Houthi rebels in the country since March 2015. Documented human rights abuses carried out by Saudi Arabia and its coalition in Yemen include the use of internationally banned cluster munitions and air strikes in civilian areas.
In September, Saudi Arabia intervened in a planned international inquiry into human rights violations by all parties in Yemen's ongoing war. A draft resolution for the inquiry, which called for the U.N. high commissioner for human rights to visit and investigate both warring sides in Yemen, was dropped by the Netherlands after pressure from Saudi Arabia and its allies on the Council.
The Saudi Arabia-led coalition fighting in Yemen was recently included on U.N. Secretary-General Ban Ki-moon's List of Shame, "for killing and maiming children and attacking schools and hospitals in Yemen," according to the two groups, but the Gulf nation managed to remove itself from the list shortly after its blacklisting. While on the list, the coalition temporarily joined other armed groups in countries such as Afghanistan, the Central African Republic and Myanmar, as well as government forces in Syria and South Sudan. Ban's office was reportedly bombarded with calls from Saudi Arabian ally nations, and the country threatened to cut off funding to the U.N. if it wasn't removed.
The Houthi rebels, who are backed by Iran and loyal to Yemen's ex-President Ali Abdullah Saleh, are at war with the Saudi-backed coalition. They were also included on the blacklist.
"We know, from what we have recently seen in terms of how Saudi Arabia has managed to take itself off the list of shame for violations of international humanitarian law against children, that Saudi Arabia does have powerful backers and can twist out of scrutiny," Tawanda Mutasah, senior director of law and policy at Amnesty International, said during a press conference at the U.N. on Wednesday.
Sarah Leah Whitson, executive director of the Middle East and North Africa division at Human Rights Watch, said Saudi Arabia has "violated the most basic norms of international humanitarian law," including the "indiscriminate bombardment of civilian areas" such as schools, hospitals and markets. Human Rights Watch said it has documented 69 airstrikes in Yemen that have killed more than 900 civilians alone. Whitson also pointed out the human rights abuses that have been carried out by Houthis against the civilian population in Yemen.
Whitson added to the countries she believes have blood on their hands, aside from those already aligned with Saudi Arabia. "We believe that the United States and the United Kingdom have crossed the threshold to become a part of this war and we have argued that they are also legally responsible for the crimes that are being committed on the ground in Yemen," she said. In 2015, Saudi Arabia purchased over $20 billion in weapons from the U.S., who Whitson described as "active participants in the war because they have admitted to providing intelligence support and targeting assistance" to the Saudis. Since the start of the war in Yemen, the U.K. has sold an estimated $4 billion worth of arms to Saudi Arabia.
Both Human Rights Watch and Amnesty International have also highlighted human rights abuses committed by Saudi Arabia domestically. Since 2014, more than 350 people have been executed in the country, including a mass execution of 47 people earlier this year. Women in Saudi Arabia still require a male guardian to accompany them to certain locations and "continue to face pervasive discrimination in all fields," said Richard Barrett, the head of Amnesty International's U.N. office.
One of the most high-profile recent cases of human rights abuses concerns Saudi blogger Raif Badawi, who in 2014 was sentenced to a decade in prison and 1,000 lashes for criticizing Saudi clerics on his website.
The U.N. General Assembly is able to suspend a country from the UNHRC if a two-thirds majority of countries agree to dismiss. In 2011, Libya was the first and only country to be suspended from the council, which is currently holding a session that lasts until July 1.
Neither the U.N. Office of the High Commissioner for Human Rights or the Saudi Arabian Embassy in Washington, D.C., responded to Newsweek's request for comment. Giampaolo Pioli, president of the United Nations Correspondents Association, said the Saudi Arabian ambassador to the U.N. was invited to the press conference, but did not attend.
While other countries that are members of the UNHRC have questionable records, including Russia, China, the United Arab Emirates and Burundi, Saudi Arabia is "in a league of its own, because of the severity of the crimes that the have committed in Yemen," said Philippe Bolopion, deputy director for global advocacy at Human Rights Watch.
"They have been able to get away with murder in a way that almost no other country gets away with," he said.