Saudi Crown Prince Detains King's Brother, Other Royals, Tightening Grip on Power as Oil Revenues Slide
Crown Prince Mohammed bin Salman of the Kingdom of Saudi Arabia placed three members of his royal family under arrest Friday. Reasons for the arrests have not been confirmed.
Placed under detention were Prince Ahmed bin Abdulaziz, the younger brother of Saudi King Salman bin Abdulaziz al-Saud, royal cousin Prine Nawaf bin Nayef and former interior minister Mohammed bin Nayef, according to the BBC.
Newsweek reached out to the Saudi Arabian Embassy in Washington, D.C. for comment but did not receive a response in time for publication.
Salman has been attempting to consolidate his power in the kingdom with the assumption that he is next in line for the throne. In 2017, he placed some of his political enemies under detention, including a number of clerics who were said to have different political and religious alignments. Mohammed bin Nayef was also placed under house arrest that year, having been pushed aside as crown prince by King Salman in favor of Salman.
Many have also accused Salman of planning the 2018 murder of Jamal Khashoggi, a columnist for The Washington Post who often wrote articles critical of Salman and his policies.
Khashoggi visited the Saudi Consulate in Istanbul to receive legal documents that would allow him to marry his fiancee and resettle in Turkey. While he was inside, Khashoggi was murdered. His remains have yet to be found.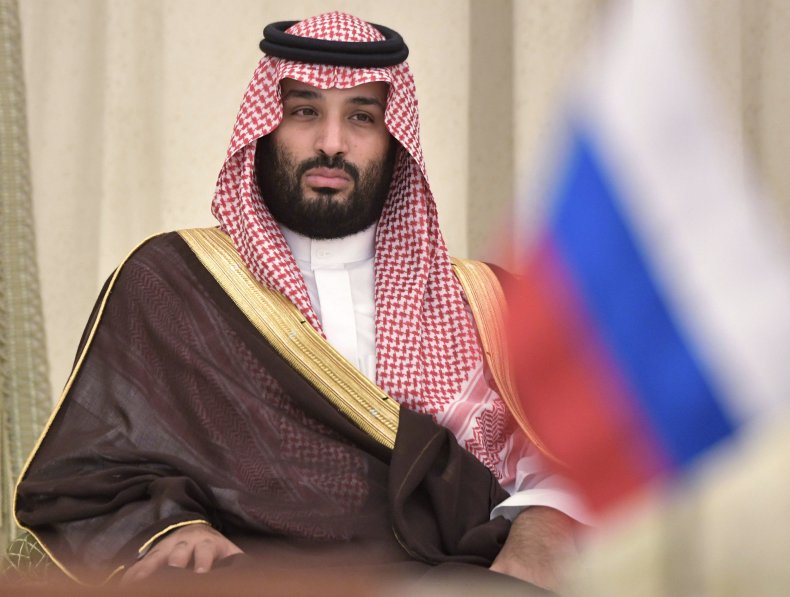 Five men received death sentences for Khashoggi's murder in Saudi Arabia but a 2019 independent report from the United Nations claimed "there is credible evidence, warranting further investigation of high-level Saudi officials' individual liability, including the Crown Prince's."
It was also insinuated that Salman was behind the 2018 theft of data from the cell phone of Jeff Bezos, owner of The Washington Post. Information gained in the theft may have been used in an attempt to sway the Post's coverage of Saudi Arabia in a more positive direction.
In a Medium post from 2019, Bezos said that his newspaper's "essential and unrelenting coverage of the murder of its columnist Jamal Khashoggi is undoubtedly unpopular in certain circles."
Saudi Arabia's U.S. embassy said the claims that the kingdom was involved in the hack were "absurd."
Oil accounts for around 90 percent of Saudi government revenue and the monarchy runs a generous welfare state to help maintain its grip on power. Prince Salman has plans to diversify the economy and attract foreign investment, although he has so far met with little success.
Although Salman has been credited with allowing Saudi women to drive and bringing extravagant entertainment to the kingdom, such as a series of shows from World Wrestling Entertainment, critics say those social events are only distractions from Saudi Arabia's international controversies.
To make matters worse, oil prices have been tumbling as the global economy reels from the impact of the coronavirus epidemic. US and International oil prices fell around 10 percent on Friday.
Coronavirus has also hit Saudi Arabia in a functional way as the kingdom announced plans to prevent anyone from the United Arab Emirates, Kuwait and Bahrain from crossing its borders. Commercial trucks from those areas are only being allowed into the kingdom after passing a health inspection.