Saudi Fashion Show Uses 'Ghost' Models to Be Ramadan Appropriate
If you see clothes floating across the room you might think you're seeing a ghost—but it could also be a Saudi fashion show.
Italian luxury fashion house Dolce & Gabbana recently hosted a fashion show in the Riyadh Ritz-Carlton sans models, website Daily Sabah reported. Videos of the bizarre event, which used drones to fly dresses on hangers down the catwalk, were widely shared on social media this week.
"A ghost fashion show," Twitter user Abdulaziz Adhubyani wrote, sharing a video of a dress floating through the hotel's ballroom.
"It's not a fashion show, it's a ghost horror film," another Twitter user quipped.
According to media reports, the mixed-gender event avoided using female models to be "Ramadan appropriate" for the men in attendance. During the holy month, Muslims should be extra cautious to refrain from any impure thoughts.
In April, Saudi Arabia actually hosted its first-ever Arab Fashion Week, which the Arab Fashion Council organized. The event also took place in the Ritz-Carlton, but was only open to female attendants. Despite only women attending the fashion week, the kingdom ensured that a strict set of guidelines were followed by organizers. These included "no cleavage, nothing above the knee and nothing too transparent," according to NPR.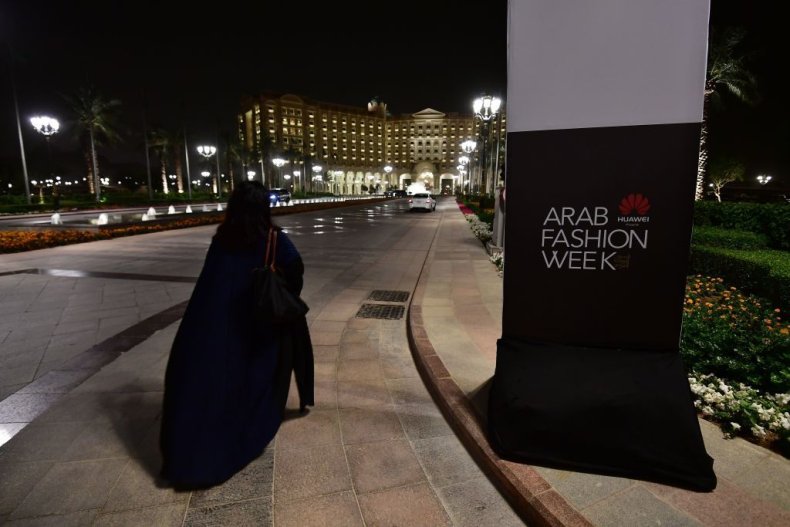 The conservative kingdom has been instituting reforms that ease restrictions keeping unrelated men and women from interacting in public. Regulations refraining women from attending concerts and sporting events alongside men have already been mitigated.
Laws oppressing women have also been rolled back. A video of the first woman to receive a Saudi driver's license was released earlier this week. The kingdom, which was the last country in the world to ban women from driving, will allow them to legally hit the roads as of June 24.
Under the leadership of King Salman bin Abdulaziz Al Saud, the kingdom has pushed forward an agenda that aims to remove many of the traditional restrictions on women's participation in society. At the same time, rights groups have criticized the king and Saudi authorities, especially following the recent detention of several prominent women's rights activists.
Although conservative traditions were the motivating factor behind using drones during the Ramadan fashion show, it's not actually the first time Dolce & Gabbana has used the technique. In February, the fashion house used drones to show off a new collection of handbags in Milan.