Anthony Scaramucci Calls on Fellow Republicans to Defy Trump in Order to Save America, Trump Calls Him a 'Dope'
Former White House spokesman Anthony Scaramucci has doubled down on criticism of his former boss and called on Republicans to follow his lead and turn against President Donald Trump for the good of the country. The U.S. leader responded in typical style, labeling Scaramucci a "dope," and deriding his short stint with Trump administration.
Scaramucci served as White House director of communications for just 11 days, losing his job after an interview with The New Yorker in which he made disparaging remarks about members of the Trump administration.
Since he was fired, Scaramucci, a New York City financier, has appeared in the media regularly, often making supportive comments about the president and his policies.
But he has become increasingly critical of the president, even saying that Trump was "losing it mentally" in an interview with Vanity Fair published earlier this month.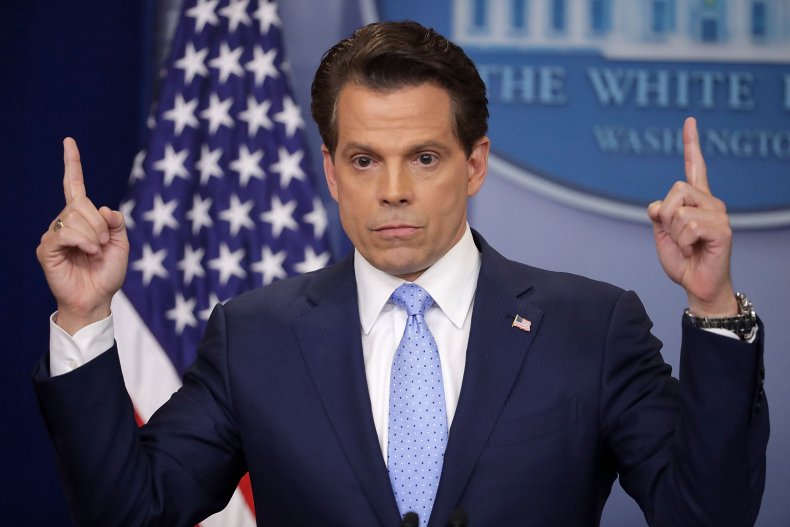 He made his most direct criticism of Trump in an op-ed for The Washington Post published Monday, in which he described his regret at selling his business to join the Trump administration and how he could "no longer in good conscience support the president's reelection."
He wrote: "The negatives of Trump's demagoguery now clearly outweigh the positives of his leadership, and it is imperative that Americans unite to prevent him from serving another four years in office."
He did praise aspects of Trump's agenda which he believed had pushed employment levels to record highs and boosted wage growth.
Scaramucci said that when he worked with him, he saw Trump's flaws but still believed that he could bring an "entrepreneurial approach" to the Oval Office and help American politics break free of partisanship.
But these elements were outweighed by Trump's pronouncements, such as his "repellent" response to the neo-Nazi march in Charlottesville and the child-separation policy along the southern border.
For him, the final straw was when Trump said that the liberal female Democratic representatives known as "the squad" should "go back and help fix the totally broken and crime infested places from which they came."
Democrats Alexandria Ocasio-Cortez of New York, Ilhan Omar of Minnesota, Rashida Tlaib of Michigan and Ayanna Pressley of Massachusetts are all U.S. citizens, and all were born in the U.S. except for Omar, who arrived in the country as a child refugee from Somalia.
"I thought he would govern in a more inclusive way than his campaign rhetoric might have indicated, and I naively thought that, by joining the administration, I could counteract the far-right voices in the room. I thought wrong," Scaramucci wrote in the the Post.
"I broke from Trump because not only has his behavior become more erratic and his rhetoric more inflammatory, but also because, like all demagogues, he is incapable of handling constructive criticism.
"As we lie on the bed of nails Trump has made, it's often difficult to see how much the paradigm of acceptable conduct has shifted.
"I challenge my fellow Republicans to summon the nerve to speak out on the record against Trump. Defy the culture of fear he has created, and go public with the concerns you readily express in private," said Scaramucci.
Trump himself tweeted a typically bullish response to Scaramucci's latest criticism, writing: "Nobody ever heard of this dope until he met me. He only lasted 11 days!"