Christian School Principal Sends Newsletter Saying Greta Thunberg Has 'Mental Problems,' Accuses Her of Promoting 'Doomsday Waffle Talk'
The principal of a private school based in Australia described climate activist Greta Thunberg as "a little girl" and an attention seeker with "emotional and mental problems" in an end-of-term newsletter addressed to parents and students.
Rodney Lynn of Coffs Harbour Christian Community School in New South Wales, Australia, did not mention Thunberg by name but spoke of a "a little girl from Scandinavia" the very same week the Swedish 16-year-old addressed politicians at the United Nations General Assembly—and denounced her warnings as "doomsday waffle talk."
"My life experience has taught me that the doomsday predictors are just attention getters," wrote Lynn, ABC reports. He also dismissed Thunberg, who has Asperger's, as a "little girl with self declared various emotional and mental problems that she thinks give her a special insight into a pending doom."
The letter, dated September 26, was the last school update before the facility shut down for the holidays. In it, he tells parents and students: "No one knows when the final wind up of the world will be—aside from God. Do not be afraid. Your world's future is in the hands of God, not in the predictions of a little girl and false prophets."
This message has not gone down well with the local community with one parent telling ABC he was "absolutely disgusted" by the comments, saying Lynn's use of Thunberg's Asperger's as a reason not to believe her is "wrong."
Dr Greg Jenks, Dean of Grafton Cathedral, told the news outlet Lynn's statements were "a complete misuse of scripture" that encourages readers to not take responsibility over the planet.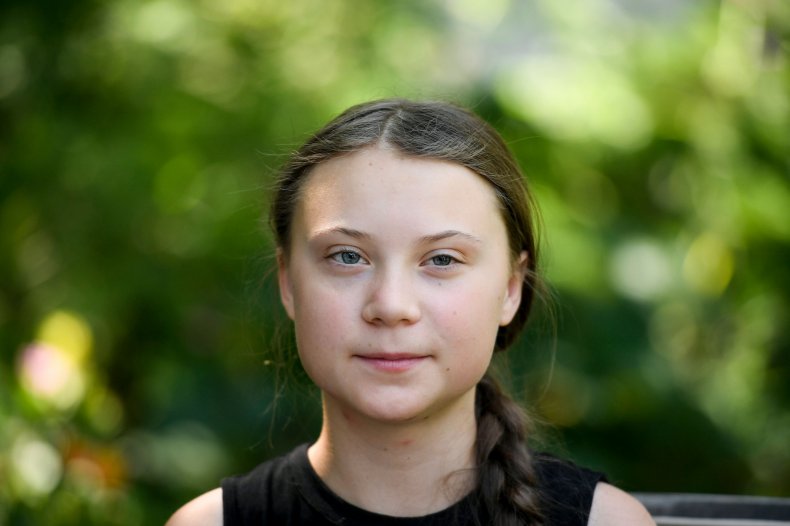 As the newsletter was being written and mailed out to parents, Thunberg was in the U.S., giving speeches and leading marches to raise awareness for climate action.
In a passionate and scathing speech at the United National Climate Action Summit, she criticised policymakers for failing to adequately tackle the climate crisis, leaving it to the younger generation—who will be the most affected by human-driven global warming—to provide hope for change.
"I shouldn't be up here. I should be back at school on the other side of the ocean," said Thunberg.
"Yet you all come to us young people for hope. How dare you! You have stolen my dreams and my childhood with your empty words."
Thunberg's words were met with retaliation from the political right, with President Donald Trump using Twitter to mock the activist with a heavily sarcastic comment—"She seems like a very happy young girl looking forward to a bright and wonderful future. So nice to see!"—alongside a picture of Thunberg looking visibly angry.
The teenager has also been dismissed as "mentally ill", "ignorant" and "maniacal" by conservative political commentators Michael Knowles and Steve Milloy. While, Pastor Robert Jeffress from Trump's Evangelical Advisory Board advised her to "look at a rainbow"—"God's promise that the polar ice caps aren't going to melt and flood the world again."
Thunberg responded to these comments, tweeting "As you may have noticed, the haters are as active as ever—going after me, my looks, my clothes, my behavior and my differences."
"It seems they will cross every possible line to avert the focus, since they are so desperate not to talk about the climate and ecological crisis.
"Being different is not an illness and the current, best available science is not opinions—it's facts."
Lynn's comments were first reported by Coffs Coast Advocate.
Newsweek has reached out to Coffs Harbour Christian Community School for comment, but has not received a response.