Schools Will Have to Wait at Least a Year for 95 Percent of Biden's COVID Cash
President Joe Biden has set aside $128.5 billion for K-12 public schools in his coronavirus relief package, but the bulk of the funds likely won't be spent until after 2022.
Estimates from the nonpartisan Congressional Budget Office (CBO) indicate that only 30 percent of school funding would be spent in the current and next fiscal year, leaving $90 billion to be used through 2028.
The cost estimate, which was released Wednesday, expects that only $6 billion from Biden's stimulus plan would flow to schools in the 2021 fiscal year (which runs through September 30) because funding previously allocated to education by COVID relief and congressional spending bills has not yet been spent.
The Coronavirus Aid, Relief and Economic Security (CARES) Act, which was passed in March, designated $31 in education relief, and the Consolidated Appropriations Act from December granted an additional $82 billion.
"Because most of those funds remain to be spent, CBO anticipates that the bulk of spending of funds provided in the reconciliation recommendations would occur after 2021," the federal agency said in the report.
The projected spending for 2021 means that only 5 percent of Biden's education relief funding would be used this school year.
Even after schools begin tapping into the new relief funds, CBO estimates that $32 billion in education relief would be spent in 2022, another $32 billion in 2023, and the remaining $58 billion would be paid out through 2028.
The funds in Biden's American Rescue Plan would mainly flow as grants to state and local education agencies that would distribute the money.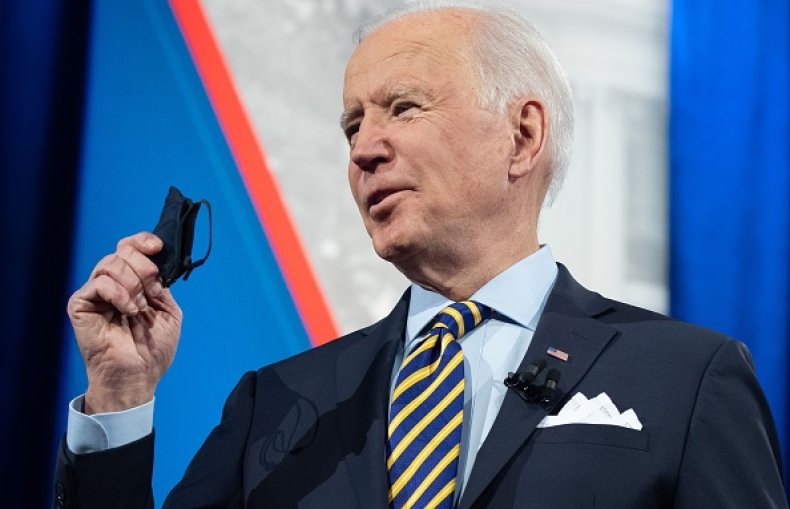 Biden has faced immense pressure to reopen the nation's schools, walking a fine line between Republicans who have criticized the president for not reopening them fast enough and school unions, which have demanded more funding before in-person learning returns.
Last week, the White House deferred reopening guidelines to the U.S. Centers for Disease Control and Prevention. Although Biden won approval from teachers unions after the CDC gave educators vaccine prioritization, House Republican Whip Steve Scalise criticized the report.
"President Biden pledged to reopen schools in 100 days and follow the science, but instead he has broken this promise and followed the radical unions' lead," Scalise said in a statement. "The President calls school closures a 'national emergency' but he is enabling it. It's past time for President Biden to put the needs of students first and take the steps necessary to reopen America's classrooms and have teachers instruct students in-person."
One of the ways Biden has argued that schools could reopen quickly and safely is with the $128.5 billion he said would be necessary for the education sector to return to classroom learning.
The White House has previously said the Bien administration would not be allocating funding based on CBO projections, adding that the president is committed to providing schools more funding to cover COVID-19-related costs.
Biden's stimulus plan also includes $350 billion for state budgets, which were projected to have declined as much as 8 percent overall in 2021. But an analysis from The Wall Street Journal found that state revenues were down closer to 1.6 percent in the 2020 fiscal year, with 18 states ending the year with above-projection revenue.
In a statement, a White House spokesperson told Newsweek that the Biden administration believes that the needs of schools are urgent and that the funds would be used much faster than the CBO assumes in its analysis.
"President Biden is committed to providing schools with the resources they need to safely reopen and fully serve their students," the official said.
The statement added, "That means providing enough funding to cover schools' increased costs due to COVID, addressing budget shortfalls and providing financial certainty in the near term so that schools can confidently invest in facilities modifications, personal protective equipment and transportation capacity without worrying that they will be unable to pay educators' salaries in the months and years ahead."
This story was updated at 4:23 p.m. with comments from the White House.