Fans Call for the Schumacher Cut of 'Batman Forever' on 26th Anniversary of Release
Batman Forever came out 26 years ago, but fans are still demanding to see more from director Joel Schumacher's comic book movie.
On the 26th anniversary of the release, #ReleaseTheSchumacherCut was trending online, urging Warner Bros. to let fans see the alternate version of the movie he directed.
The film is famous for many reasons—Seal's epic "Kiss from a Rose," the cinematic introduction of Robin, and the off-screen rift between Tommy Lee Jones and Jim Carrey. But the existence of a newer, darker, longer version of the film has regenerated interest in the 1995 DC superhero film.
Origins of the Schumacher Cut
Rumors of a Schumacher Cut surfaced online last year after the death of Joel Schumacher on June 22.
The name Schumacher Cut is a reference to the Snyder Cut and the 2017 Justice League movie. After a fan movement and studio backing, the Snyder Cut was released as Zack Snyder's Justice League, four years after the original version.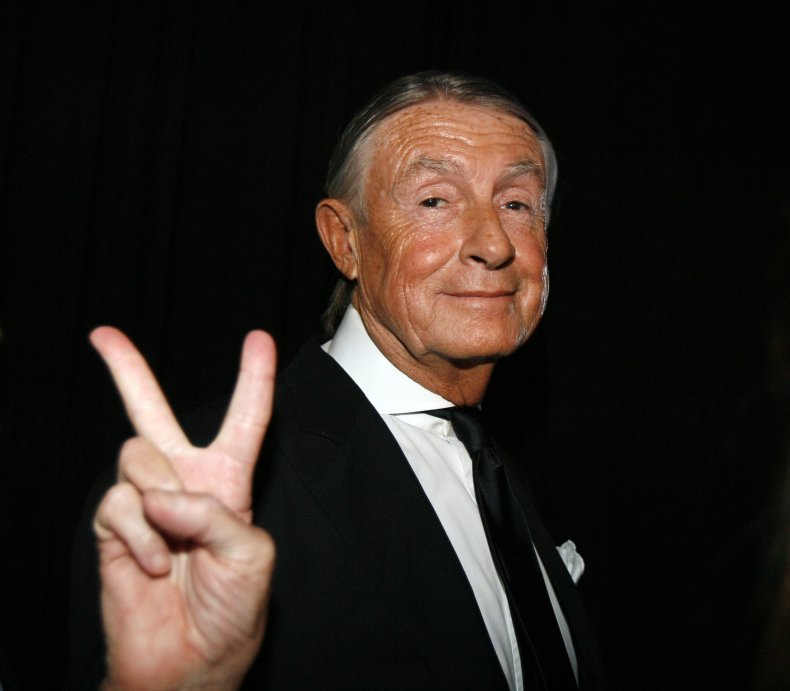 Journalist Marc Bernardin is credited as being the first person to announce the existence of an extended version of Batman Forever. On July 2, 2020, he tweeted: "I have it on VERY good authority that a 170-minute cut of Joel Schumacher's Batman Forever exists. Warner Bros. is unsure if there's any hunger for what was described to me as a "much darker, more serious" version." He then polled his followers to see if there was any interest.
A week later, a source close to the movie confirmed to Variety that Schumacher did in fact create a longer, darker version of Batman Forever.
Changes are alleged to have included a sequence of Two-Face (Jones) escaping from Arkham Asylum, the Riddler (Carrey) using his cane as a weapon in the Batcave. The majority of the extended runtime is footage focusing on the emotional issues that led Bruce Wayne (Val Kilmer) to becoming Batman. This includes a lengthy sequence with Batman starring down a giant, human-sized bat — a bat man, if you will. Believe it or not, this particular deleted scene is available to view online.
Schumacher was obviously proud of the work he created with Kilmer, stating that he was a fabulous Batman.
Will the Schumacher Cut be released?
The Schumacher Cut may still get released, according to the movie's co-writer. Avika Goldsman (A Beautiful Mind) confirmed in April this year that there is a Batman Forever renaissance coming.
Speaking on an episode of On Story for the Austin Film Festival, Goldsman said: "I really am interested to see whether the original cut of Batman Forever comes out because I got to see it, recently, the very very first one, which was Preview Cut: One.
"It was really dark, it was a pretty psychological exploration of guilt and shame."
This was music to DC fans' ears and further fueled the online movement #ReleaseTheSchumacherCut.
Batman Forever's legacy
Batman Forever was Kilmer's only appearance as Batman but Schumacher went on to create a sequel, the much-maligned Batman & Robin.
Despite making a profit at the box office, the style of the movie, the one-liners and George Clooney's bat nipples made the film a critical flop. Clooney himself admitted he thought they killed the franchise until Christopher Nolan's 2005 reboot Batman Begins. Schumacher was even due to take the helm for another sequel slated for a 1999 release until Warner Bros. pulled the plug on the project.
On the failure of Batman & Robin, Goldsman said the film "could not have crashed and burned more spectacularly."
He said: "We were at a funny time in superhero movies. Warner Bros. owned graphic novel The Dark Knight Returns, all that time when they had Clint Eastwood under a deal, and nobody ever made it. The idea of Unforgiven with Batman wasn't going to happen even though the comics were doing it.
"I think what happened was, there was a desire for Batman & Robin to make a zillion dollars. It kind of wandered away from what anybody wanted," he said.
Batman is due to get another reboot this year with Robert Pattinson taking over the role of the caped crusader in The Batman, scheduled to release in 2022.