Scientology Super Bowl Ad Leaves Viewers Perplexed
Sunday night's Super Bowl saw the Kansas City Chiefs and the Tampa Bay Buccaneers battle it out in the Raymond James Stadium in Tampa, Florida.
One of the most-watched television events of the year ended with veteran quarterback Tom Brady being celebrated for a career-defining achievement.
As always, there was a frenzy surrounding the highly anticipated Super Bowl commercials.
But amid all the fanfare about Mila Kunis and Ashton Kutcher for Cheetos, Matthew McConaughey for Doritos—not to mention a viral performance from The Weeknd—one advertisement surprised many viewers more than any other—an ad for Scientology.
Sandwiched in between popular ads "Drake from State Farm" and a commerical showcasing Oatly CEO Toni Petersson's singing abilities, was a ad titled, "Be More."
In the commercial, a voiceover said: "In the wake of the unimaginable. In the shadow of uncertainty. In the face of fear, It's time. To rediscover. Your hope. Your purpose. Your passion. Your potential. You. Because no matter what we may face. Nothing is stronger than the human spirit."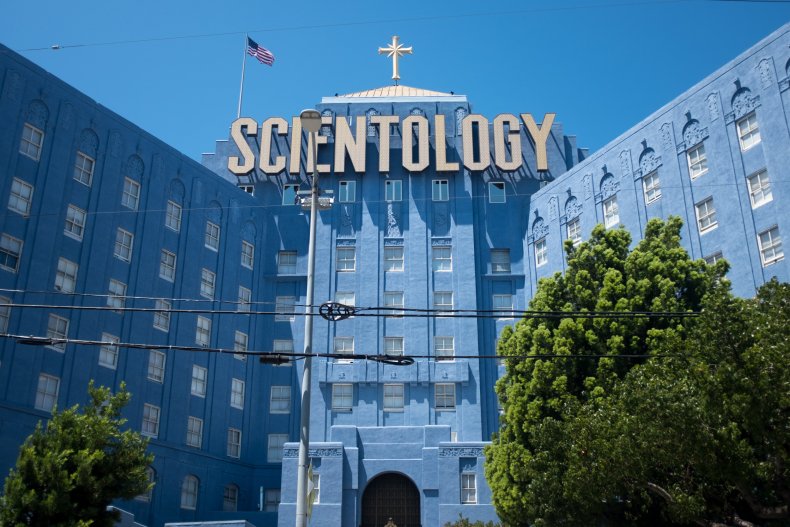 The narrator's monologue was played over scenes from the coronavirus pandemic. A 30-second ad was aired during the Super Bowl coverage, but a longer version can be found on YouTube.
Many Super Bowl viewers rook to Twitter to share their shock and confusion over the appearance of the ad for the religion, which has often been associated with celebrities, controversies and smear campaigns.
"I did NOT just see a SCIENTOLOGY AD during the SUPER BOWL," tweeted one fan.
While another person added: "I'm seeing Scientology trending because of a Superbowl ad so I just want to say: Leah Remini is incredibly brave and everyone should go watch Scientology and the Aftermath on Netflix to hear about their abuse from former members."
"It's 2021 we gotta stop letting Scientology run commercials during the Super Bowl," added another.
Another person tweeted: "Every year my jaw drops after the Scientology #SuperBowl commercial, but then I forget completely and am equally surprised the following year."
"seeing scientology spending millions of dollars on a superbowl commerical spot reminds me exactly why I don't miss live tv," said another.
Another confused viewer added: "OKAY SO I WASNT TRIPPIN!!! Scientology had a Super Bowl commercial."
This is not the first time the Church has bought an ad spot during the sporting event.
In 2013, a commercial aimed to entice "the curious, the inquisitive, the seekers of knowledge." In that ad, a narrator said: "Some will doubt you. Let them. Dare to think for yourself, to look for yourself, to make up your own mind."