Scleroderma: Man Dies After Rare Disease Turns His Skin And Organs Into 'Stone'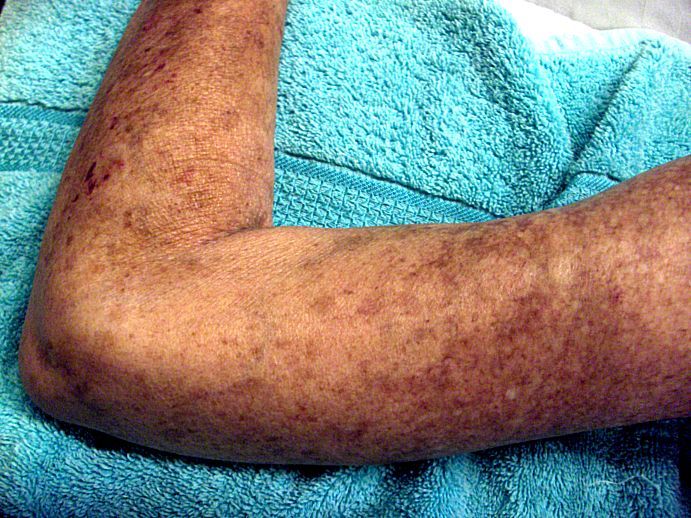 A man who had worked his whole career as a stone mason has died after a severe case of the rare chronic disease scleroderma effectively turned his body to stone.
Callan Fabian, from Aukland, New Zealand, died Thursday morning, the non-profit group group Scleroderma Auckland told the New Zealand Herald, after the 44-year-old had taken a sudden turn for the worse the previous night.
Related: Saudi Arabia Vigilant Against Hajj Disasters, Ready to Deal With Deadly Stampedes or Diseases
Scleroderma, an auto-immune disease, causes the body to produce too much of the structural protein collagen. The sufferer's own immune system attacks healthy organs, thinking they are diseased, causing them to be overtaken by scar tissue.
The condition caused Fabian permanent damage, essentially trapping him inside his own body. His family has said that they, along with the local community, had been left heartbroken by his death.
Doctors had hoped the he would be able to hang on until Christmas to celebrate the holiday with his family. However, after a rapid worsening of his condition, they celebrated with him early at a Christmas party on Tuesday.
Fabian was diagnosed with scleroderma more than a decade ago. But the disease lay dormant in his system until roughly three years ago when it began to take hold, eventually robbing Fabian of many of his physical faculties. In the end he was unable to feed himself and ulcers inside his mouth made it difficult and painful to speak.
"I'm losing all of my movement and my ability to do everything," Fabian said. "I get sick very easily but I stay positive," he added.
Scleroderma effects 1,000 New Zealanders and some 300,000 Americans according to the American College of Rheumatology. The condition currently has no cure.
In his last interview with the Herald, Fabian described how his caregiver Ray Farrell had made the latter stages of his disease more manageable and "brightened up his life."
"He came along at just the right time when I was starting to get a whole lot worse," Fabian said.
A Givealittle page set up for Fabian earlier in the week raised just a little over $16,000 in a few days. The proceeds from online campaign will be donated to Scleroderma Auckland.