Sean Spicer Responds to Melissa McCarthy's "Saturday Night Live" Impression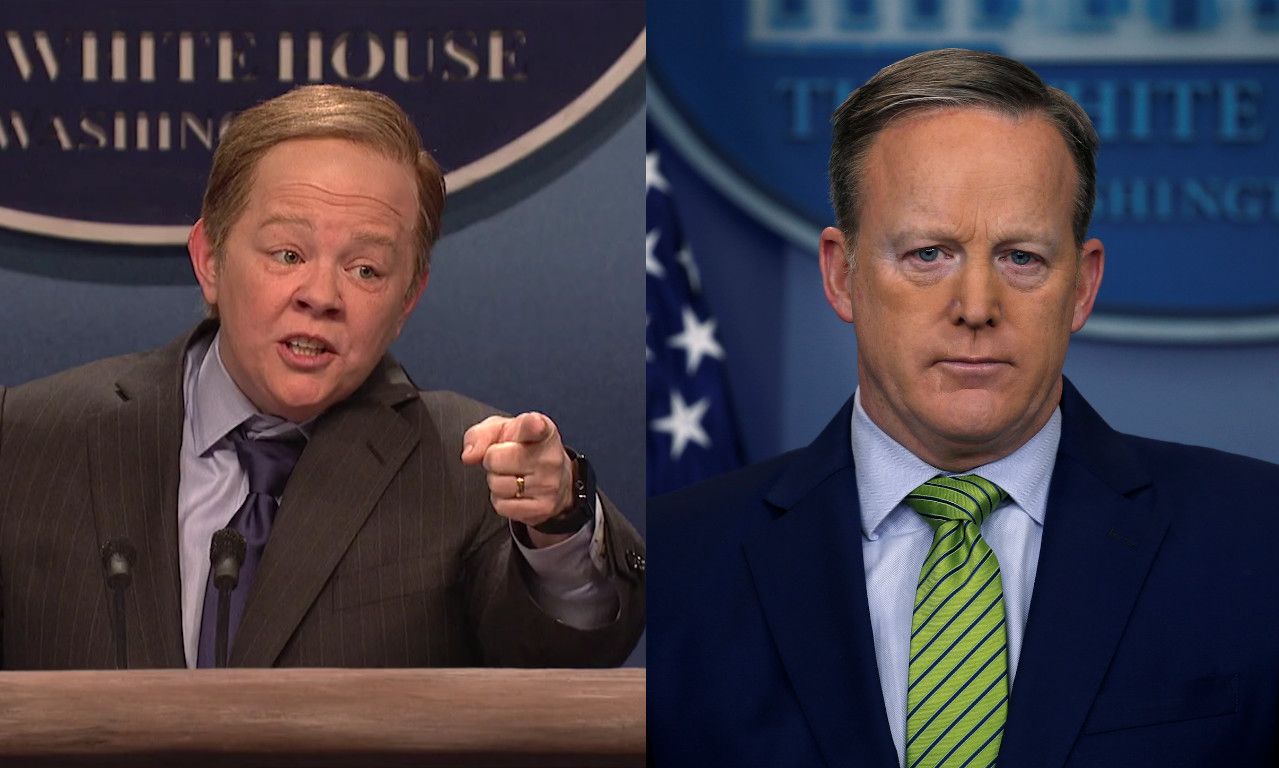 On Saturday night, Melissa McCarthy starred in one of the most memorable SNL sketches in recent memory, when she berated the media as White House press secretary Sean Spicer. For eight mintues, the Bridesmaids and Mike & Molly star—with slicked-back blonde hair and an oversize suit that wouldn't look out of place in David Byrne's closet—forcefully defended Trump, devoured chewing gum and yelled at members of the press played by Bobby Moynihan, Cecily Strong and Kristin Stewart, the episode's host. Just watch:
Fox & Friends caught up with Spicer at the Super Bowl and asked him about the sketch. The press secretary said that he became aware of it as he was leaving church on Sunday morning, when he received "a lot" of text messages about it. "It was cute, it was funny," Spicer said. "I'd rather be talking about the issues that the president is so committed to Americans on, but it's part of American culture."
Related: Aziz Ansari hits 'lower-case KKK' backing Trump on 'Saturday Night Live'
Spicer also told Extra that he felt the impression was a little exaggerated, and that McCarthy "needs to slow down on the gum chewing, way too many pieces in there." He added that the show was "funny" but that the impression could have been "dial[ed] back a bit."
The press secretary seemed to take McCarthy's portrayal in good humor, which differs slightly from his boss's usual reactions to SNL. Most recently, Trump called the show "the worst of NBC," "not funny," "a complete hit job," "really bad television" and said the "cast is terrible"—all in a single tweet.
There's no word yet if McCarthy will reprise her role.