Canada's Manitoba province announced plans to ease or lift several pandemic restrictions over the rest of February, and to remove the province's proof of vaccination requirements at the beginning of March, according to a government press release.
Starting Tuesday, the province will be moved into the "yellow" caution level of Canada's COVID monitoring system, which will immediately remove capacity limits at some businesses and events with plans for more to follow.
The move comes as the protest of Canadian truckers against vaccine mandates and other COVID restrictions continues, with Ottawa Premier Doug Ford declaring a state of emergency Friday morning and threatening that protesters who do not leave could face up to $100,000 in fines and one year in prison.
"Public health will remove self-isolation requirements for individuals entering the province," the release states. "However, anyone travelling from international destinations will continue to be required to meet requirements under the federal Quarantine Act. Public health orders restricting travel to northern Manitoba remain in place."
Earlier this week, the province of Saskatchewan also announced it was planning to end all of its current COVID restrictions by the end of the month. Premier Scott Moe said Tuesday that the potential benefits of lifting the restrictions outweighed the current costs, including the "political divide" created by the required vaccine passports.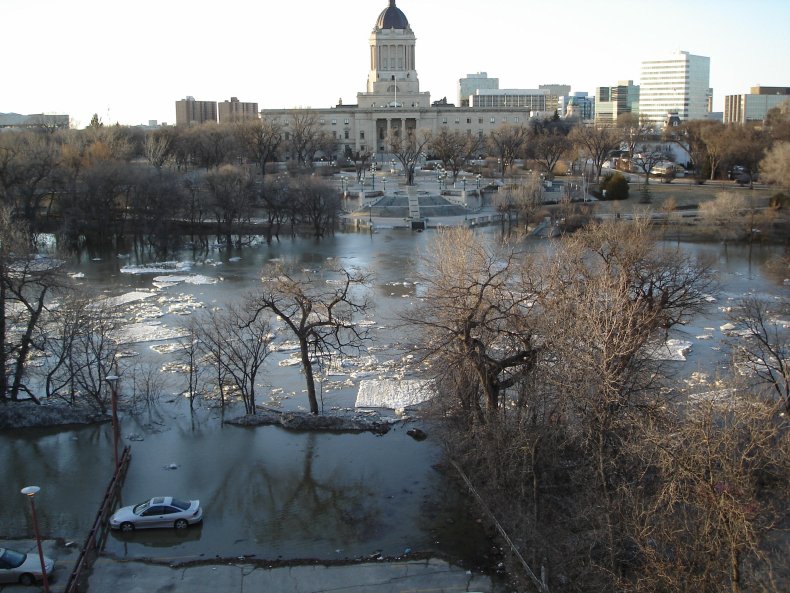 Manitoba becomes the second province to announce similar plans as Premier Heather Stefanson said at a Friday morning news conference that she hoped the lifting of restrictions would "offer hope to those who have been waiting for a long time to see that light at the end of the tunnel."
"I want to thank Manitobans who have made personal, professional and financial sacrifices over the past two years, and have done their part by getting vaccinated and following the fundamentals," Stefanson said in the Friday press release. "It is because of Manitobans' collective efforts and dedication, compassion and willingness to protect one another that we are able to move forward once again to lift restrictions and allow Manitobans to get their lives back."
Capacity limits will be lifted in restaurants and entertainment venues, as well as at outdoor public gatherings. However, if the venue does not require proof of vaccination, indoor events will still be limited to 50 people. Children aged 12 to 17 will not have to provide proof of vaccination or negative testing to attend or participate in indoor sporting events, the release states.
"Based on the information and data monitored by public health, we are seeing strong signals that the Omicron wave has peaked and is now having a reduced impact here in Manitoba," said Dr. Brent Roussin, chief provincial public health officer, in the release. "As a result, it's prudent to continue to reduce our public health restrictions. I want to remind Manitobans that this is an important time of transition and we still need to get vaccinated, wear a mask and do simple but important things like washing our hands and staying home when we are sick."
Starting Tuesday, it will only be recommended, not required, for close contacts of someone who tests positive for COVID, lives with someone who tested positive, or is showing symptoms to isolate themselves at home.
Public health officials will no longer work with health care facilities to notify close contacts of recent COVID positives starting March 8, and the province's mask mandates will be lifted on March 15, the release states.
Update 02/11/22, 1:10 p.m. ET: This article has been updated with additional information.