Second New Jersey Council Member Shot in Their Car in One Week
An ongoing homicide investigation is taking place in New Jersey after the second city councilman in less than a week was gunned down inside a vehicle.
Milford Councilman Russell Heller was killed in Franklin Township in Somerset County, according to County Prosecutor John McDonald.
It came just a week after police found first-year Sayreville councilwoman Eunice Dwumfour fatally shot in a vehicle near her home. An investigation into her murder has remained ongoing.
At approximately 7:02 a.m. Wednesday Franklin Township police responded to multiple 911 calls from the parking lot of the PSE&G facility in Somerset.
Responding officers reportedly found Heller, 51, inside his vehicle already dead from a gunshot wound. He worked at the facility.
A former employee of PSE&G, later identified as 58-year-old Gary Curtis of Washington, New Jersey, allegedly approached and shot Heller, an investigation conducted by the Franklin Township Police Department, Somerset County Prosecutor's Office Major Crimes Unit, the Crime Scene Investigations Unit, and investigators from the New Jersey Northern Regional Medical Examiner's Office revealed.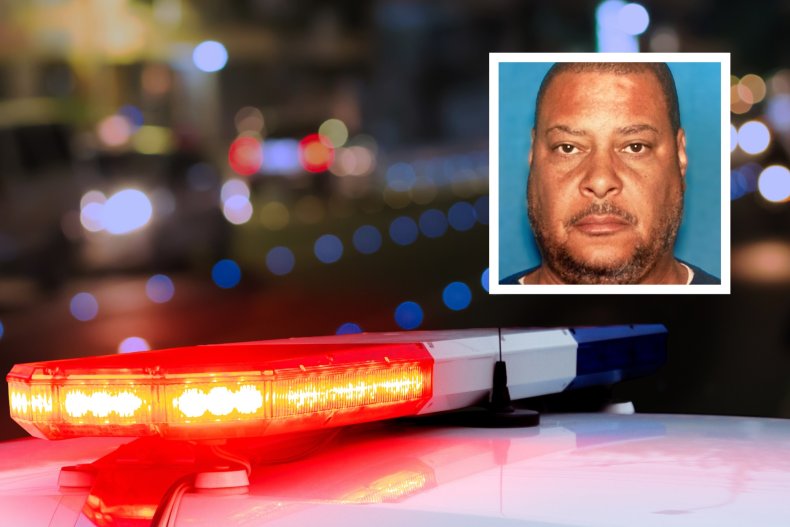 At about 10:20 a.m. Wednesday, detectives tracked Curtis to a vehicle in a parking lot area in Bridgewater Township, New Jersey. They approached the suspect's vehicle and found him dead beside a firearm.
On Friday, McDonald provided an update regarding Curtis' motive, saying it was related to prior employment disciplinary actions between the subordinate and supervisor. Curtis was a former employee of PSE&G.
A handgun revolver used by Curtis was found on his person after his own self-inflicted gunshot wound and death.
"Investigators have confirmed that Mr. Heller was a Republican councilman for Milford Borough (Hunterdon County)," McDonald added. "The investigation has revealed that the shooting of Mr. Heller was not politically connected with his elected office or political affiliation."
Due to the ongoing investigation, the prosecutor's office declined to comment any further to Newsweek.
Who Was Russell Heller?
Milford Mayor Henry Schepens told Newsweek that Heller had served on the council for five years, first being elected in 2018 and reelected in 2022.
Heller was described as "funny, happy and positive" even as he overlooked "one of the toughest" commissions of sewer, water and public works. He took it in stride, Schepens said.
"We are coming together as a community and a borough council and staff," Schepens said. "We've always been tight and Russ has always been a big part of our family."
Heller came from a family of public services. His mother served on the council for 20 years, and his father was formerly mayor.
He also leaves behind a 19-year-old daughter who will be going into her sophomore year of college.
"We move forward by coming together and supporting each other and the family, which is our goal right now," said Schepens, an avid walker like Heller. "The parents are elderly and need to be hugged...[Heller] was a wonderful and beloved person.
"Everyone is just numb and wondering, how could this happen to our wonderful town? There's evil in the world."
Democratic New Jersey Governor Phil Murphy called Heller's death a result of a "tragic act of gun violence," Scripps News reported, adding that his thought and prayers were with the Heller family.
"I am shocked and saddened by the tragic murder of Milford councilman Russell Heller," said Republican Representative Tom Kean Jr. of New Jersey's 7th Congressional District. "Russell was an outstanding public servant who proudly represented the river town he loved. My prayers are with his family and the Milford community."
Update 02/10/23, 1:42 p.m. ET: This story was updated with comment from authorities regarding Curtis' motive.