Second Stimulus on Hold as Lawmakers Break for Weekend and Debate Ginsburg Replacement
Members of Congress head into the weekend no closer to agreeing on another coronavirus stimulus bill as figures just released show American consumers are curbing their spending, suggesting that the effects of federal support for the economy are already fading.
Senate Republicans and the White House had rejected the House Democrats' $3 trillion bill and although House Speaker Nancy Pelosi gave a $2.2 trillion marker in August, Senate GOP leaders have not moved from a $650 billion measure that the Democrats stopped last week.
The stalemate consists of disputes over replacing the $600-per-week COVID unemployment benefit that expired at the end of July, money to get schools open again, financial help for state and local governments, and subsidizing businesses hit hardest by the pandemic.
On Friday, JPMorgan said that consumer spending had declined 3 percentage points from the prior week, while those who use Chase cards last week spent 6.5 percent less than they did one year ago.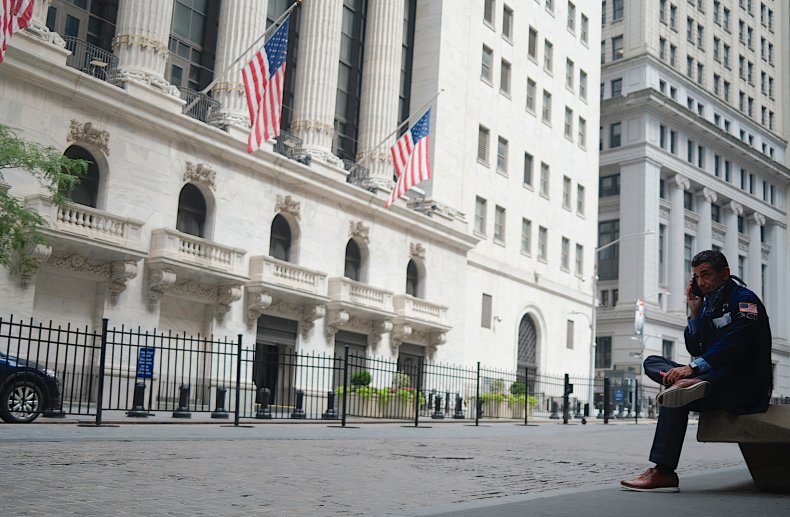 CNBC reported that this decline was an early sign that the effects of federal support for the U.S. economy were waning, which is a concern given that consumer spending represents about two-thirds of U.S. economic activity, and could mean a Q3 slump in GDP.
This could be exacerbated by delays in the next stimulus bill which looks further out of reach, which experts have warned will impact stock markets.
"Investors are becoming increasingly impatient with the lack of progress, and market sentiment could turn sour if there is no deal soon," AxiCorp market analyst Milan Cutkovic told Market Watch.
This week, the bipartisan Problem Solvers Caucus unveiled a $1.5 trillion bill that would give stimulus checks to Americans, although some Democrats say it does not go far enough.
President Donald Trump, who had previously backed a second round of $1,200 stimulus checks, urged his own party to "go higher" on spending. When asked about $500 billion of state aid proposed the problem solvers group in the "March to Common Ground" stimulus, Trump said he supported "something like that."
"I like the larger amount. Some of the Republicans disagree but I think I can convince them to go along with that, I like the larger number. I want to see people get money, it wasn't their fault that this happened," Trump said.
Majority Whip John Thune (R-S.D.) said the bigger the relief package, the harder it would be to get Senate Republicans to back it, and that it would have "to stay within a realistic range if we want to maximize, optimize the number of Republican senators that will vote for it."
Talks between House Speaker Nancy Pelosi and Treasury Secretary Steven Mnuchin Wednesday were considered a breakthrough.
The next day Pelosi said Democrats could push for more federal spending than their last offer of $2.2 trillion because the need for relief had "only grown" since May 15, when her party passed its own $3.4 trillion package.
However some have expressed doubt that Congress has the political will to adopt another massive economic stimulus measure before the November election. "I think that, my personal opinion, not much is going to happen between now and the election," Sen. Mike Braun (R-Ind.) Politico reported.
Added into the mix going into the weekend is the death of Supreme Court Justice Ruth Bader Ginsburg and the debate over her succession.
Democratic presidential contender Joe Biden has said that her replacement should be chosen after the election, but Trump is reportedly already set to nominate a candidate, with political capital to be gained ahead of the election to reassure conservatives.