The Secret Service Just Dismissed Trump Lawyer's Claims They Vetted Donald Jr.'s Meeting with Russian Lawyer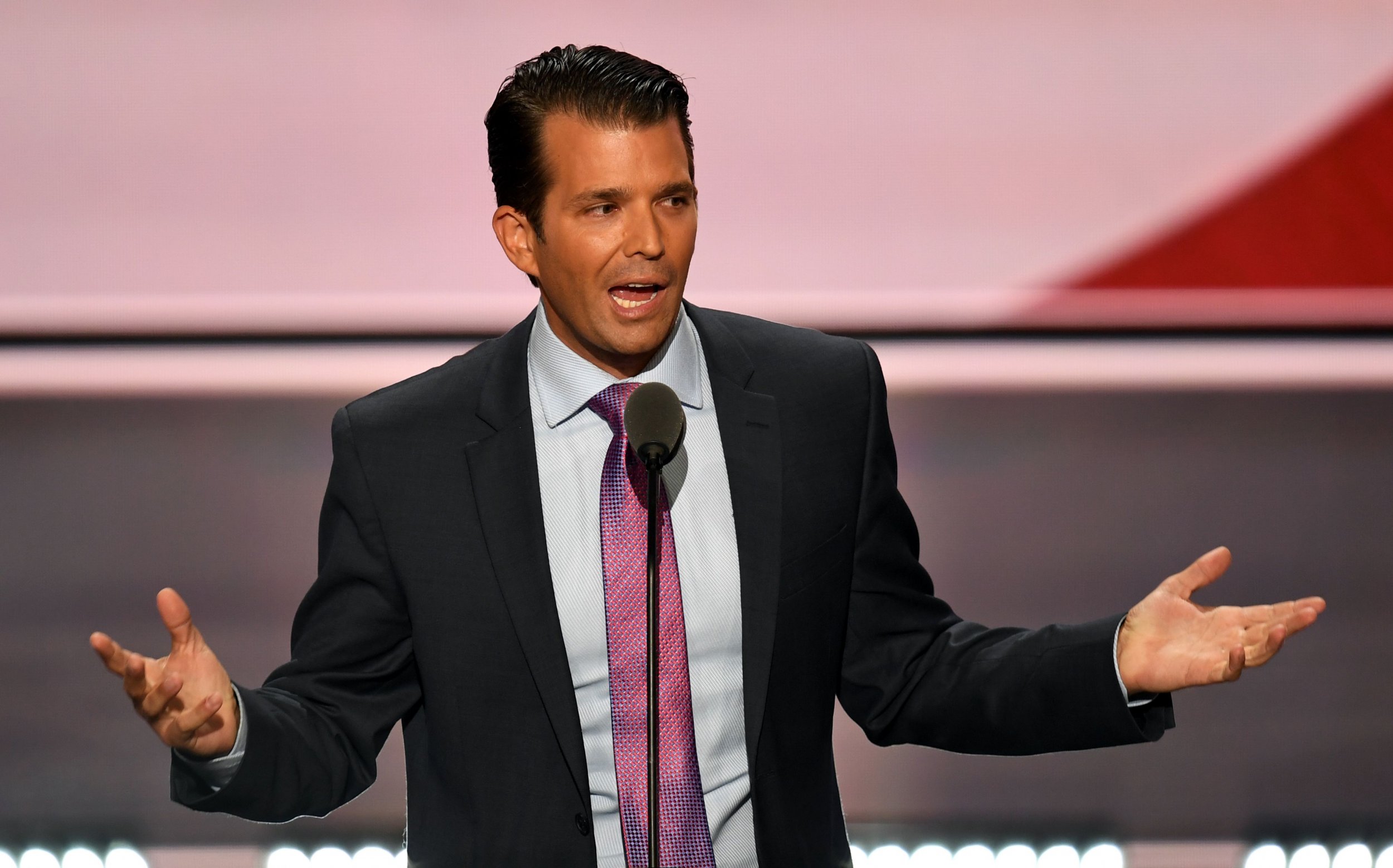 The Secret Service has disputed claims made by Donald Trump's lawyer that they would have vetted anyone meeting with his son, in the wake of revelations Donald Jr. met with a Kremlin-linked lawyer in June 2016.
Jay Sekulow, a member of the president's legal team, said in an interview with ABC's This Week on Sunday that the Secret Service would have vetted a meeting between Donald Jr. and Russian lawyer Natalia Veselnitskaya, suggesting this meant there was nothing untoward about the meeting.
Donald Jr. met with Veselnitskaya after he was told she had potentially damaging information about Hillary Clinton, with emails exchanged at the time suggesting he was aware Russia was attempting to sway the election in his father's favor.
Sekulow told This Week: "Well, I wonder why the Secret Service, if this was nefarious, why the Secret Service allowed these people in. The president had Secret Service protection at that point, and that raised a question with me."
However, the Secret Service quashed Sekulow's claim as they said Donald Jr. was not receiving protection from them at the time of the meeting.
"Donald Trump, Jr. was not a protectee of the USSS in June, 2016. Thus we would not have screened anyone he was meeting with at that time," a statement from the Secret Service seen by Reuters said.
Sekulow also said during his appearance on CBS' Face the Nation on Sunday morning that the president was unaware of the meeting between his son and Veselnitskaya.
"Obviously the president has been very clear on that. He said he has had no meetings, was aware of no meetings with Russians, was not aware of this one until really right before it all broke. And that's what the president said. And in fact there's been no information to the contrary," Sekulow said.
"I'm sure they had conversations during the course of a campaign about meetings that were relevant to some kind of determination. But this one was not," he added.