U.S. Working to Seize Vladimir Putin's Hidden Wealth, Senator Says
Russian President Vladimir Putin and his inner circle could face a seizure of their assets in response to his invasion of Ukraine, a U.S. lawmaker has said.
Following "a classified briefing" on the Ukraine crisis, Senator Chris Murphy (D-CT) announced the proposed move which would represent a considerable ramping up of measures against top Russian officials as the war enters its sixth day.
"The U.S. and allies are coordinating to not only freeze the assets of Putin and his oligarch allies but to seize those assets as well," tweeted Murphy, who sits on the Senate Foreign Relations Committee. "This is likely a further step than Putin's inner circle anticipated."
Very little is known about the size of Putin's wealth and where it could be. Anders Aslund, author of the 2019 book Russia's Crony Capitalism, claimed that the Russian leader had about $125 billion hidden in offshore havens, according to The New York Times.
In 2021, the now banned Anti-Corruption Foundation (FBK) of opposition politician, Alexei Navalny, produced a video that went viral titled "Putin's Palace" which outlined a luxurious property worth more than $1 billion near Gelendzhik on Russia's southern Black Sea coast.
Western countries have already announced tough sanctions on Russia, which have already roiled the economy, with the currency, the ruble, slumping to a record low against the dollar on Monday.
The measures include banning certain Russian banks from SWIFT, the high security network that facilitates payments among 11,000 financial institutions.
Restrictive measures will also target the Russian Central Bank to hamper its ability to deploy its international reserves, which would undermine the impact of sanctions.
Even historically neutral Switzerland said it would adopt EU sanctions and would freeze the assets of certain individuals, with the measures applying to Putin, Prime Minister Mikhail Mishustin and Foreign Minister Sergey Lavrov.
However, the seizure of assets of Putin and his inner circle, if present in Western countries, would represent an escalation of sanctions amid global outrage at the Russian invasion of Ukraine.
A total of 680 individuals and 53 entities now have assets in EU member states frozen and are under a travel ban.
On Monday, Kremlin spokesperson Dmitry Peskov said Putin was "indifferent" to Western sanctions, saying that he "doesn't have any assets" except for those that he declares annually.
Meanwhile, Murphy, who has been a vehement critic of Russia in the Senate, also gave an insight into how the U.S. was assessing Russia's military campaign.
He also said that Russian troops had "fallen behind in their timeline" and that there had been "multiple Russian equipment and logistics failures" but he predicted that Russian troops "will try to encircle and cut off" the Ukrainian capital, Kyiv, "in the next several weeks."
On Tuesday, satellite images showed a convoy of Russian armor, about 40 miles long, advancing on Ukraine's capital.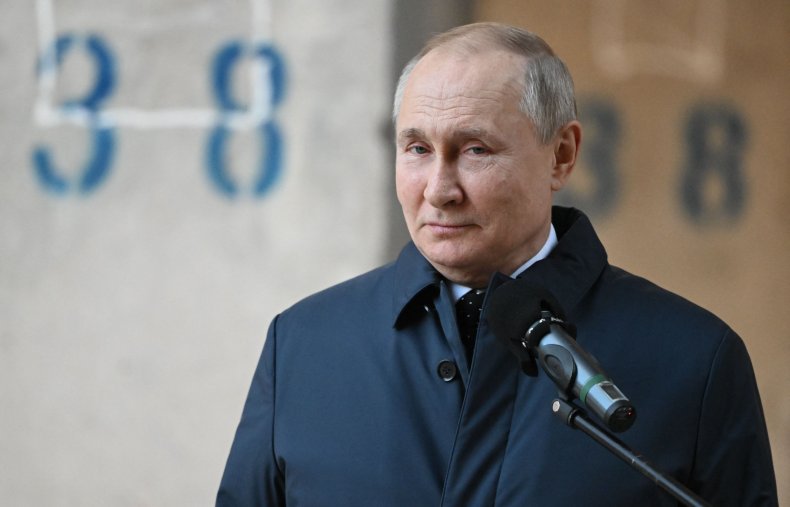 Update 3/1/22, 3:45 a.m. ET: This article has been updated with further information.