This Is Why Selena Gomez Went Viral After 2018 Met Gala
Selena Gomez has certainly been busy over the last couple of years. The star has launched her own beauty brand, released new music and taken on roles across film and TV (most recently Only Murders in the Building.)
One thing she has not done, for a while at least, is attend the Met Gala, which will be taking place on September 13, 2021. Gomez was also not in attendance in 2019, and will not be taking part in the upcoming event either.
However, it's Selena Gomez's 2018 Met Gala appearance that has got fans talking.
Gomez had a tricky time at the 2018 event due to a fashion faux pas, though she diverted attention from it with a lighthearted video.
Gomez sported a white, floaty dress from Coach for the event, with a quote from the Bible in her own writing on a matching purse Coach dress.
The theme was Heavenly Bodies, and many wore Catholic-themed attire for the event (such as Rihanna's magnificent papal hat.)
In a recent edition of Vogue's Beauty Secrets on their YouTube channel, Gomez delved into why she made an unfortunate error at the gala, and how she dealt with it.
She explained she put on self-tanner to add some color to her look, but sadly this did not go according to her plan.
Gomez continued "As the evening kept going on it was getting a little darker and darker, and I didn't notice it. And I'm at the Met Gala – basically one of the most prestige, beautiful events and I'm walking trying to look all beautiful."
"And I look at a photo of myself when I sit down and I'm completely orange. I was like, 'This is going to be terrible because I'm gonna get eaten alive about this.'"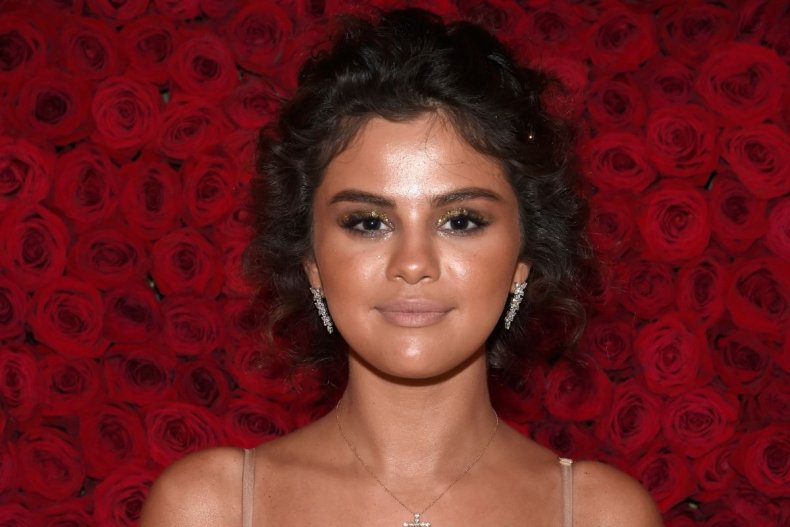 Describing her beauty fail, she said her first instinct was to "get the hell out of there". However, she then asked her security to film her running to her car, later posting the video on Instagram as her reaction to seeing her photos.
That video, at time of writing, has more than 15.8 million views and more than 2.5 million likes.
The video showed Gomez running in her gorgeous dress to her car, as if trying to escape her self tanning nightmare.
Fans were impressed with star's honesty.
Gabriela Cesarino wrote on YouTube: "I loved that she addressed the Met Gala episode. Internet sure made a mess out of her."
Janet Salas agreed, writing: "Omg she finally spoke about that MET look gone wrong, I remember hearing that she left super early. Love that she's able to laugh about it now."
What Is Selena Gomez Doing Now?
Gomez can currently be seen starring in her new TV show, Only Murders in the Building.
The show airs on HBO Max and also stars Steve Martin and Martin Short as true crime podcast-makers who are stuck in their apartment block after a murder, and decide to record their experiences.
Gomez has landed some lead roles recently as well, so will be starring in Silvia Vasquez-Lavado's In the Shadow of the Mountain Dollhouse and Spiral. She will have producing roles on the former two movies.
Gomez also recently released a new single, "999" with Colombian singer Camilo.
Her last EP was released back in March, after her third album, Rare, came out in 2020.
Alongside her entertainment work is her entrepreneurial assets, such as her beauty company, Rare Beauty, which has gone from strength to strength.
Not long ago the brand launched a mental health campaign for Gen-Z, and recently released its latest item: a mascara.