Selena Gomez's mother, Mandy Teefey, has admitted that her style of parenting "wasn't working" for her relationship with the star as she went through personal struggles.
Gomez and Teefey recently announced that they have teamed up with businesswoman Daniella Pierson to launch the new platform Wondermind, which provides free expert-backed resources for those seeking mental health support.
And during an appearance on ABC's Good Morning America on Monday, Teefey said that she had to relearn how to parent and care for her own daughter, who revealed in 2020 that she had been diagnosed with bipolar disorder.
When interviewer Juju Chang asked her what advice she had for other parents, Teefey responded: "To listen and just do the work alongside the child."
Fighting back tears, Teefey continued: "You have to learn how to speak to them the way that they need to be spoken to, love them the way they need to be loved.
"I was parenting her in a way that I needed to be parented when I was younger. That wasn't working for our relationship, so we had to learn how to recommunicate with each other, and it's been amazing ever since we took the time."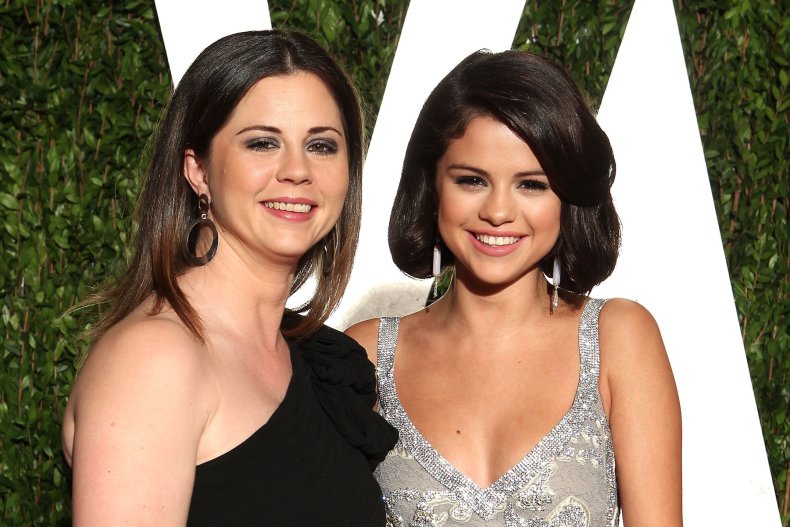 During the interview, Gomez also spoke about her own mental health journey over the years, particularly as it pertained to being a child star in Hollywood.
"Growing up in the spotlight has definitely taught me so much," she said. "I can't believe that I'm where I am mentally, just because how I took the necessary steps in order to kind of remove myself from that. Because it's just not normal."
Turning her attention to her new mental health project, Gomez said: "I really want people to be understood and seen and heard. It's OK to not be OK."
"If I am known for anything I hope it's simply just for the way I care about people," added the singer and actress. "And those days where I don't want to get out of bed, if I had something like Wondermind—even if it took me a minute to get it—it's just there. And there's something that's really comforting about that."
Part of taking care of herself mentally has involved a detachment from social media, leaning instead on her team to upload content for her 309 million Instagram followers.
"I haven't been on the internet in four-and-a-half years," she told Chang. "It has changed my life completely. I am happier, I am more present, I connect more with people. That makes me feel normal."
Addressing her diagnosis with bipolar disorder, Gomez went on: "It was really freeing to have the information. It made me really happy, because I started to have a relationship with myself, and I think that's the best part. I've probably been the happiest I've ever been. My mom knows."
Teefey, who said that she has dealt with attention deficit hyperactivity disorder and trauma herself, said that mental health issues are far more widespread than many people would initially believe.
"It is everywhere," she said. "I mean, everybody, especially with the pandemic, are experiencing emotions and feelings and this emptiness that they're not used to navigating and having to carry."
As Gomez embraces a healthy outlook on life, she is also relishing an upcoming milestone—turning 30 in July.
"I couldn't be more thrilled to just step into this chapter, alone, independently, strong, confidently," she said. "That's all I really want. I'm excited."