Kanye West's ban from performing at the upcoming Grammy Awards over his social media posts has been criticized by The View co-host Sunny Hostin.
Rapper and designer West received a 24-hour ban from Instagram last week after sharing a slew of posts about his ex-wife, Kim Kardashian, and her partner, Pete Davidson. He also directed a racial slur post at TV personality Trevor Noah.
With the subsequent announcement that West would be barred from performing at the Grammy Awards due to "concerning online behavior," Hostin said on Monday's installment of The View that the star is being "stigmatized" over his mental health issues.
While Hostin insisted that she was not a West "apologist," she said that she was still "uncomfortable" about the "Flashing Lights" hitmaker not being allowed onstage at the Grammy Awards, where Noah will next month return as host.
"Performance is an art, and it's speech in many instances," she said. "Where do we draw the line? I believe in consequence culture, I don't believe in cancel culture, and I feel that he is, because of the stigma of mental health, I think he is being stigmatized."
Hostin added that West, who was diagnosed with bipolar disorder in 2016, is not "this violent person that should be shunned from society and his art taken away from him.
"We have something called the First Amendment in this country. We have freedom of speech. We have freedom of expression, and we're canceling Kanye West for something he may do."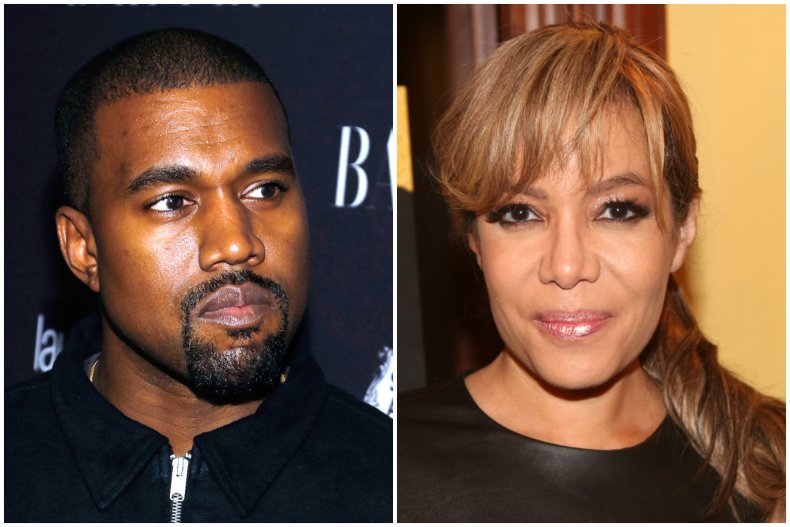 Standing on the other end of the argument, The View panelist Ana Navarro said: "Kanye has been doing this now for so many months. I question what's taking the social platforms so long to bar him after he's been posting... horrible vile comments against so many people for such a long time."
She then referenced Noah's reaction to West's Grammy ban. On Sunday, The Daily Show host Noah wrote on Twitter: "I said counsel Kanye not cancel Kanye."
"I totally sympathize with what Trevor Noah is saying—counsel him, don't cancel him," Navarro went on. "But who's going to get him to be counseled?
"Too often, people who are rich, who are famous, surround themselves [with] an entourage who like the trappings so much that they're incapable of confronting you with the truth.
"So how long is this going to go on and how long are we going to say, 'Poor Kanye, he just needs to be counseled,' while other people are being dragged through the mud, while he's inciting violence against Pete Davidson, while he's issuing horrible racial slurs?
"Yeah, somebody needs to get him to counseling, but 'til then, do we all need to put up with this?"
Co-host Sara Haines also chimed in on the discussion, questioning why West, who has been nominated for five Grammy Awards this year, would be allowed to take to the stage to collect a statuette, given that he's gone "rogue" in such settings in the past.
"Those who are close with Kanye know his heart and understand his words sometimes do not align with his intentions," she wrote on her Instagram Stories.
In the summer of 2020, Kardashian addressed her then-husband's mental health issues following the launch of his subsequently unsuccessful presidential campaign.
Publicly acknowledging his bipolar disorder for the first time, she wrote: "Those that understand mental illness or even compulsive behavior know that the family is powerless unless the member is a minor.
"People who are unaware or far removed from this experience can be judgmental and not understand that the individual themselves have to engage in the process of getting help no matter how hard family and friends try."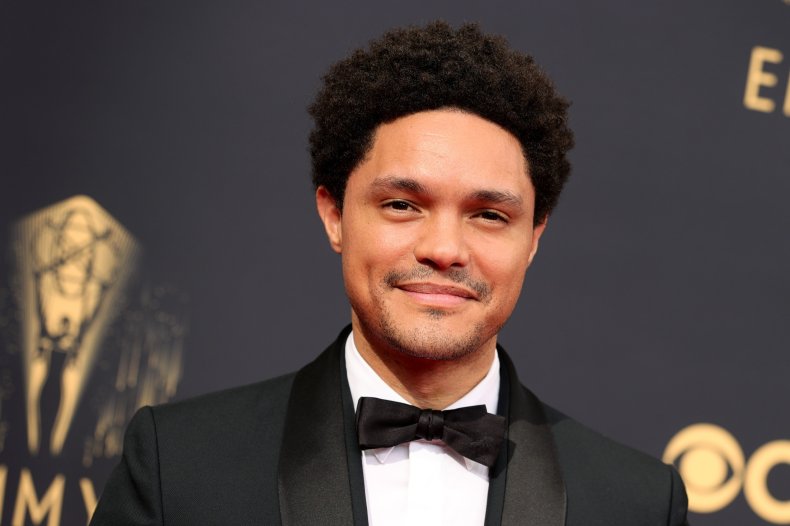 She added: "I understand Kanye is subject to criticism because he is a public figure and his actions at times can cause strong opinions and emotions.
"He is a brilliant but complicated person who on top of the pressures of being an artist and a Black man, who experienced the painful loss of his mother, and has to deal with the pressure and isolation that is heightened by his bipolar disorder.
"Those who are close with Kanye know his heart and understand his words sometimes do not align with his intentions."
Kardashian filed for divorce from West in February 2021 after almost seven years of marriage. She was declared legally single earlier this month.
During an appearance on David Letterman's Netflix show, My Next Guest Needs No Introduction back in 2019, West said of his bipolar disorder: "It is a health issue. This—it's like a sprained brain, like having a sprained ankle.
"And if someone has a sprained ankle, you're not going to push on him more. With us, once our brain gets to a point of spraining, people do everything to make it worse."
The star then went on to describe how the disorder would make him feel "hyper-paranoid about everything" when it was at its worst.
He explained: "Everyone—this is my experience, other people have different experiences—everyone now is an actor. Everything's a conspiracy.
"You feel the government is putting chips in your head. You feel you're being recorded. You feel all these things. You have this moment [where] you feel everyone wants to kill you. You pretty much don't trust anyone."