Sen. Sanders and Hawley Push Dems and GOP to Vote for Standalone Stimulus Checks
On Thursday, Republican Senator Josh Hawley of Missouri and Independent Senator and former Democratic presidential candidate Bernie Sanders of Vermont pushed colleagues to vote for a second round of stimulus checks to help struggling and unemployed Americans suffering economic hardship due to the worsening COVID-19 pandemic.
In separate speeches, both senators said the checks should mirror those issued early in the pandemic which gave $1,200 to adults and $500 for each child. Each senator also reminded their colleagues that the checks were passed with bipartisan and presidential approval at a point when the pandemic was less severe than it is now.
Hawley and Sanders suggested voting on the checks as a standalone item for quick approval rather than the measure in a more comprehensive stimulus package that has repeatedly stalled out for months during ongoing negotiations between Republicans and Democrats.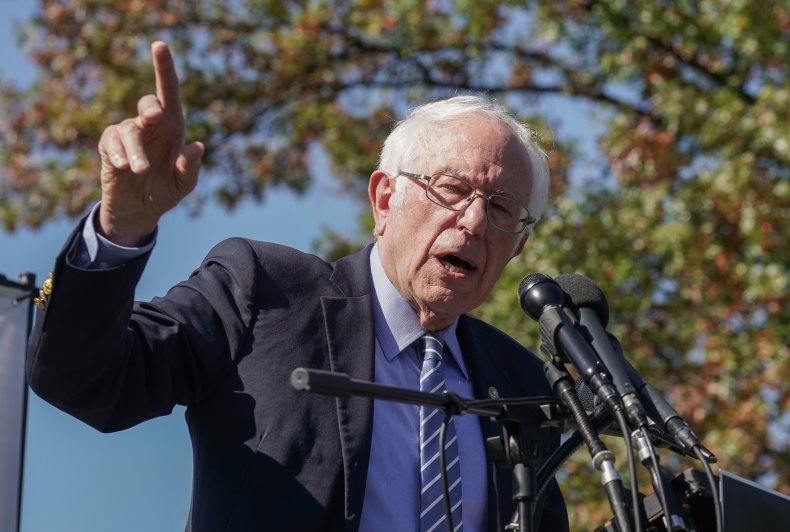 "If the Senate can't agree on a larger COVID relief bill, I'm not going to allow working families to be held hostage," Hawley said. "It's already happened once this year... we have to make sure it happens again."
In Sanders' speech, he mentioned that tens of millions of Americans have lost their jobs and health insurance during the pandemic. Some have depleted their life savings, avoided getting medical care, are going hungry or will owe thousands in back-owed rent once the national eviction moratorium ends. The Black and Latino communities have been hit especially hard, he added.
"In the midst of so much economic desperation, Congress cannot go on recess without providing this $1,200 emergency assistance to the American people in their time of need," Sanders said. "I look forward to working across the aisle with Senator Hawley to ensure that the United States Senate passes this amendment."
Hawley added that he had spoken with President Donald Trump and gotten his agreement to sign off on a second round of checks should such a proposal reach his desk.
The senators want to get the checks attached to a continuing resolution that would need to pass by Friday in order to get a vote by next week, before congresspeople head home for winter break.
On Thursday, a report from the Labor Department showed 1.4 million new unemployment claims filed just last week by Americans who hadn't done so before. The figure represented an increase from the previous week, and the third uptick in the past four weeks. Enhanced federal unemployment benefits giving $600 extra to unemployed Americans are set to expire by the end of the year.
Earlier this month, a group of Republican and Democratic senators and representatives touted a new $908 billion stimulus proposal which would provide an additional $300 in enhanced federal unemployment benefits—half of what was passed earlier in the pandemic—but no stimulus checks for individuals.
Newsweek contacted Hawley and Sanders offices for comment.