Senate Republicans Attack Biden's Stimulus Bill and the Polls That Support It
Republicans have boosted their attacks against President Joe Biden's stimulus package and recent polls that show bipartisan support for the bill, as the first batch of $1,400 checks started to land in people's bank accounts on Saturday.
Signed by Biden into law on Thursday, the $1.9 trillion American Rescue Plan has garnered bipartisan voter approval in recent polls, despite congressional Republicans' near unanimous opposition to the bill in both chambers.
A Wednesday Morning Consult/Politico poll found that 75 percent of voters, including 90 percent of Democrats and 59 percent of Republicans supported the bill. A February Quinnipiac University poll found that the $1,400 direct payments were the most popular provision among Republican voters, with 64 percent supporting it. Other recent polls showed similar findings.
Senator Marco Rubio of Florida, who voted against the legislation and faces reelection in 2022, questioned the accuracy of the polls and called their findings "a joke."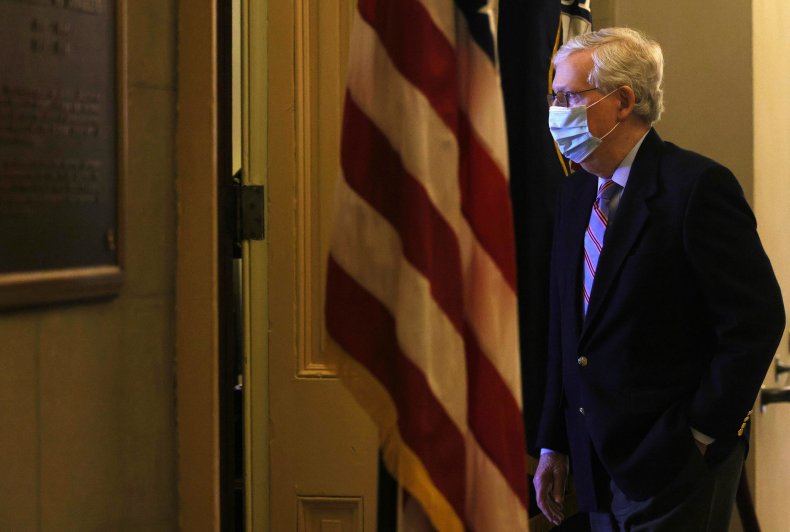 "Public polls are only as accurate as the people doing them, the methodology they use and all that stuff," he said, according to the Hill. "There's a lot of, a trillion dollars of non-COVID stuff. When people find out about that, they're going to be outraged."
Senator Mike Braun of Indiana said, "A lot of what's in that package of course feels good, the polling behind it, but when we flesh out exactly the details of it, most people are going to say, 'What?'"
In an interview with PBS NewsHour, Senate Minority Leader Mitch McConnell said the positive public reaction was "not surprising" because voters don't really know "what's in" the bill.
"The thought of many Americans getting a $1,400 check, why would they not like that?" he said. "What they do not know is how much of the bill has nothing to do with the pandemic."
Senator Rand Paul of Kentucky made similar remarks in a Friday interview with WKRC. "When you poll an audience or whole public and you say, 'Would you like free money? Would you like us to send you a $1,400 check?' It's kind of hard to say no," Paul said. "Members of my family got the check, my kids got the check. Are they going to send it back? No. Somebody sent them free money."
As Republicans ramp up their criticisms, Biden, Vice President Kamala Harris and their spouses will travel to half a dozen swing states over the next week in support of the bill. The so-called "Help Is Here" tour aims to deflect GOP attacks of the sweeping package that Democrats recently passed largely along party lines in both chambers.
Newsweek reached out to the White House for comment.