Trump Wants to 'Embrace' Enemies of the United States, Senator Says of President's Foreign Policy
Democratic Senator Ben Cardin took aim at President Donald Trump's foreign policy as well as Republican leadership in Congress, arguing that the commander-in-chief wants to "embrace" enemies of the United States."
Cardin, who represents Maryland and sits on the Senate Foreign Relations committee, made the remark during an interview with Fox News Sunday, as he was asked about national security threats from Russia, North Korea, China and Iran. "Where's the Republican leadership in Congress to say 'no,' we're going to stand up to Russia, we're gonna stand up to Iran, we're gonna stand up to China to make sure that this type of a military threat against the United States is held in check?" the senator asked.
"We're not seeing that," he added.
"The president seems to want to embrace Mr. [Vladimir] Putin [the president of Russia], President Xi [Jinping] of China, [chairman] Kim Jong Un of North Korea," Cardin warned. "This is ridiculous. These are people who are enemies of the United States. They're trying to bring down our system of government. We have to treat their threats very seriously and make sure that we protect our national security interests."
Newsweek has reached out to press representatives at the White House for comment.
Trump has received substantial criticism since even before taking office for his positive sentiments toward authoritarian leaders around the world. Although Trump initially responded with hardline warnings to threats from North Korea, he later reversed course and became the first sitting U.S. president to meet with a top leader of the Asian nation last year. They have since met on two other occasions, with Trump also becoming the first sitting U.S. president to step foot into North Korea in June.
However, despite promises from Kim that his country will take steps toward denuclearization, little progress has been made. In recent weeks, Kim has returned to threatening the U.S. and has carried out a series of missile tests over the past several months. Trump has publicly remained optimistic, arguing that he has a positive relationship with Kim.
The president has also repeatedly spoken favorably of Putin and even suggested in 2018 that he trusted the Russian leader over his own intelligence agencies. Russia interfered in the 2016 presidential election to promote Trump's candidacy and disparage his political opponent, former Democratic presidential candidate Hillary Clinton, according to multiple U.S. intelligence agency reports. Special counsel Robert Mueller came to the same conclusion, but his findings did not establish that Trump or his campaign conspired with Russia.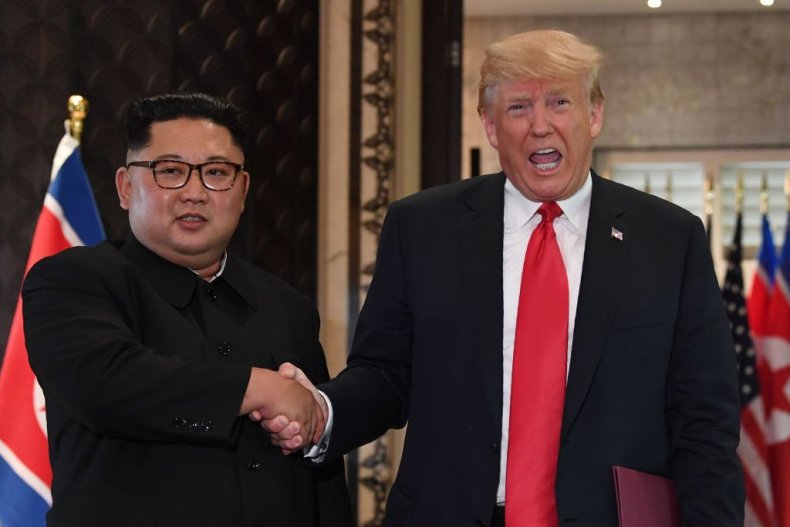 Although Trump has maintained punitive sanctions targeting Russia, his administration has at times appeared reluctant to implement the bipartisan congressionally-passed measures. The president has often cited that he provided lethal military aid to Ukraine, which is currently at war with Russian-backed separatists rebels--whereas former President Barack Obama only provided non-lethal aid to the Ukrainians, to push back against the criticism. But Trump was also impeached partly because he temporarily withheld military aid to Ukraine over the summer, in a decision which critics have warned undermined U.S. national security and benefited Russia.
When it comes to China, however, Trump has actually maintained a hardline trade policy against the Asian super power. The president has targeted billions of dollars of Chinese imports with tariffs, in a bid to force Xi to capitulate to U.S. demands over trade and security. Although the Trump administration and the Chinese have announced that they are close to signing a phase one trade agreement, the details remain unclear.