Senator Bill Cassidy Defends His Trump Impeachment Vote: GOP Is 'More Than Just One Person'
Bill Cassidy voted to convict Donald Trump of an impeachment charge that accused the former president of provoking January's riot at the U.S. Capitol on Saturday, in a decision that separated the Republican Louisiana senator from most others within his caucus.
Cassidy, who said he supported conviction because the former president "is guilty" soon after the impeachment trial's final hearing, explained his rationale further the following morning.
"So, I listened very carefully to all the arguments," Cassidy told ABC News' This Week host George Stephanopoulos during an interview early Sunday, referencing remarks presented by impeachment managers over the course of several days last week. Their arguments, which built a case against Trump to substantiate the House of Representatives' impeachment article alleging "incitement of insurrection," preceded the former president's defense and, ultimately, Saturday's vote.
"But if you describe insurrection as I did, as an attempt to prevent the peaceful transfer of power, we can see the president, for two months after the election, promoting that the election was stolen," Cassidy continued.
The senator cited Trump's extended efforts to publicize unfounded claims about voter fraud, creating false and inflammatory narratives that targeted electronic ballot tabulation systems, local election workers, and the Democratic Party at large.
Cassidy pointed out that the myriad of false claims did influence Trump's supporters, many of whom believed his stories, and eventually prompted a group of them to stage a violent uprising. A mob of the former president's followers stormed the Capitol complex on January 6, in a destructive siege that caused five deaths and numerous injuries. Rioters aimed to overturn results of November's presidential election, as Trump had called for, and insisted was necessary, since the general contest. The attack unfolded as Congress held joint sessions to certify President Joe Biden's win, and immediately followed a "Save America" rally that Trump intentionally hosted on the same day.
"[Trump] then scheduled the rally for January the 6th, just when the transfer of power was to take place, and he brought together a crowd, but a portion of that was transformed into a mob," Cassidy recalled during Sunday's interview. "And when they went into the Capitol, it was clear that he wished that lawmakers be intimidated. And even after he knew there was violence taking place, he continued to basically sanction the mob being there. And not until later did he actually ask them to leave. All of that points to a motive and a method, and that is wrong. He should be held accountable."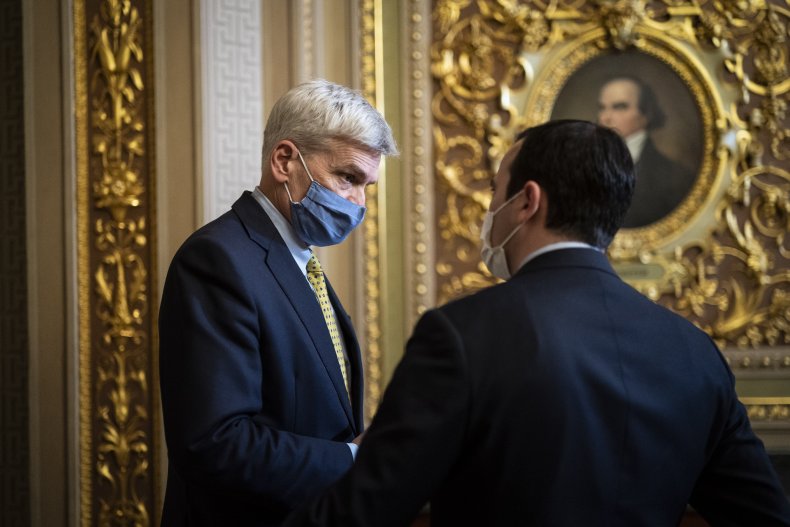 The senator also commented on the trajectory of Trump's political career.
"I think his force wanes," he told Stephanopoulos. "The Republican Party is more than just one person."
Cassidy was one of only seven Republicans who backed Trump's conviction during his second impeachment trial in just over a year. However, the Senate's overall 57-43 outcome fell short of the two-thirds majority vote necessary to find him guilty, preventing lawmakers from holding a subsequent vote to determine whether Trump can run for office again. The former president issued a statement after the acquittal indicating possible plans to do this.
The Louisiana senator's decision has garnered a rebuke from his state's Republican Party, which wrote in a tweet: "We condemn, in the strongest possible terms, the vote today by Sen. Cassidy to convict former President Trump. Fortunately, clearer heads prevailed and President Trump has been acquitted of the impeachment charge filed against him."
Newsweek reached out to Cassidy's office for further comment, but did not receive a reply in time for publication.