Senator Kevin Cramer Playfully Asks Why Democrats Are 'Concerned' About 2024 Trump Campaign
As Donald Trump's second impeachment trial moves forward in the U.S. Senate, Republican Representative Kevin Cramer's tone was lighthearted as he discussed the former president's possible plans to run for office again in 2024.
Speaking to reporters at the Capitol on Wednesday, the conservative senator from North Dakota laughed while wondering aloud, "Why are Democrats so concerned about having [Trump] on the ballot four years from now?"
Cramer, a prominent Trump ally during his presidency, also briefly addressed his own feelings about a Trump run in 2024.
"The question was, Regardless of what happens this week, how do I feel about 2024? Would I continue to support President Trump in 2024? Well, if he's not convicted and not impeached, then of course he'd have the opportunity to run," Cramer said. "That, to me, raises another question, which is why are Democrats so concerned about having him on the ballot four years from now? Clearly, he surprised them once...maybe they think he could surprise them again."
Speaking to CNN Wednesday, Cramer elaborated on backing Trump in another presidential campaign, if the Senate fails to convict him and does not prohibit his running again for federal office.
"It would be harder for me [to support a 2024 Trump campaign], given what's happened. That has got to be part of what weighs on me," Cramer said Wednesday, according to the news outlet.
Trump's impeachment trial will see members of the Senate weigh competing arguments about whether he should be held accountable for inciting the violent siege of the Capitol on January 6. After months of baseless, inflammatory rhetoric from Trump, his reelection campaign and his attorneys—which claimed President Joe Biden's victory was illegitimate—the former president urged followers from across the country to attend a rally near the White House on the same day Congress was set to certify Biden's win.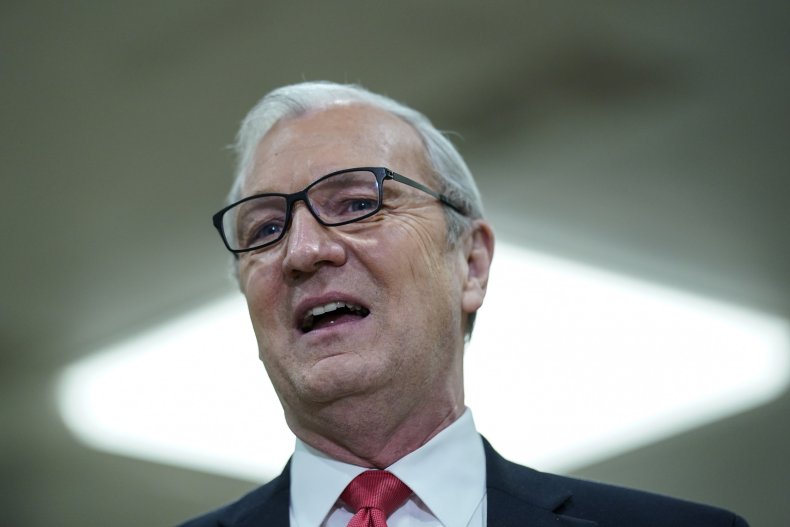 After the "Save America" event, at which Trump reiterated his desire to overturn the election's results, thousands of his proponents stormed the Capitol complex during a violent riot that led to five deaths and numerous injuries. The House of Representatives subsequently impeached Trump on a single article, charging him with "incitement of insurrection."
Two-thirds of the Senate must vote in favor of the impeachment in order to convict. If Trump is convicted, the chamber could then hold another vote to bar him from federal office, including a presidential run in 2024. Trump has suggested several times that he intends to do this.
Contacted for comment by Newsweek, Cramer's office did not have further comments.