Senator Kristen Gillibrand Tells Reporters She Supports Joe Biden While Discussing Tara Reade's Sexual Assault Allegations
New York Senator Kirsten Gillibrand spoke in defense of former Vice President Joe Biden on Tuesday, responding to an inquiry from reporters about former Senate staff member Tara Reade's sexual assault allegations against him.
"Vice President Biden has vehemently denied these allegations, and I support Vice President Biden," Gillibrand said during a recent video conferencing call, which is published on YouTube. Her office did not reply to Newsweek's request for comment on this story by the time of publication.
Gillibrand's response to Reade's allegations followed a virtual town hall earlier on Tuesday, wherein former United States presidential candidate Hillary Clinton officially endorsed Biden's current campaign for president.
Biden hosted the town hall, which focused on ways in which the coronavirus impacts women. Clinton, who appeared as a guest, told Biden, the presumptive Democratic presidential nominee, "I am thrilled to be part of your campaign—to not only endorse you but to help highlight a lot of the issues that are at stake in this presidential election."
Clinton's endorsement trailed those announced by former President Barack Obama and Massachusetts Senator Elizabeth Warren since Vermont Senator Bernie Sanders suspended his presidential campaign earlier this month. Sanders voiced his support for Biden's campaign shortly after. Gillibrand offered her official endorsement in March, before Biden became the presumptive Democratic nominee.
Gillibrand's reported comments regarding Reade's allegations have been criticized on Twitter throughout the afternoon, with numerous members of the public and media calling them hypocritical in light of the senator's past advocacy for survivors of sexual assault.
The allegations against Biden first came to light last year, when Reade, alongside several other women, initially spoke out about inappropriate workplace behavior she said had taken place in 1993. At the time, Reade was employed as Biden's aide in the Delaware Senate. Her claims resurfaced earlier this month when Reade filed a criminal complaint with the Washington Metropolitan Police Department accusing Biden of pushing her against a wall and sexually assaulting her that same year. She provided a more detailed account of her experience during a podcast interview as well as a conversation with The Intercept.
Acknowledging that the alleged crime's statute of limitations had passed, Reade said on Twitter that she "filed a police report for safety reasons only." In a previous statement to Newsweek, she added that holding "powerful men" accountable informed her motivation to come forward.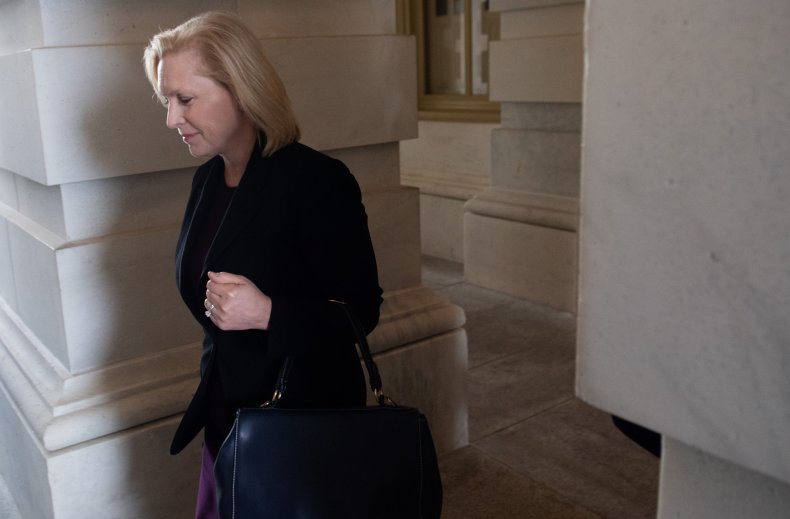 Biden's office has denied Reade's allegations, though the politician has not responded to them outright.
"Vice President Biden has dedicated his public life to changing the culture and the laws around violence against women," said Kate Bedingfield, Deputy Campaign Manager and Communications Director for Biden's campaign, in a statement. "He authored and fought for the passage and reauthorization of the landmark Violence Against Women Act. He firmly believes that women have a right to be heard—and heard respectfully. Such claims should also be diligently reviewed by an independent press. What is clear about this claim: It is untrue. This absolutely did not happen."