Chinese Ships Break Record of Lingering in Japanese Territorial Waters Near Senkaku Islands
Tokyo has described as "very regrettable" the presence of Chinese ships near Japanese-administered islands in the East China Sea over the past two days.
Since Sunday, two Chinese Coast Guard ships have ignored warnings to leave the Senkaku Islands, the Japanese Coast Guard said, according to The Japan Times.
The uninhabited islands surrounded by fishing grounds and potential oil and gas deposits are controlled by Japan but also claimed by China, which refers to them as Diaoyu.
China is aggressively asserting territorial claims in the East and South China Seas and has sent vessels to waters around the Senkaku Islands a number of times this year.
In the latest incident, Chinese vessels entered the waters near the islands at around 10:45 a.m. on Sunday, and tried to approach a Japanese fishing boat.
This is the record length of time that Chinese vessels have been by the islands since they were put under Tokyo's state control in September 2012 after buying out a private Japanese owner, The Japan Times reported.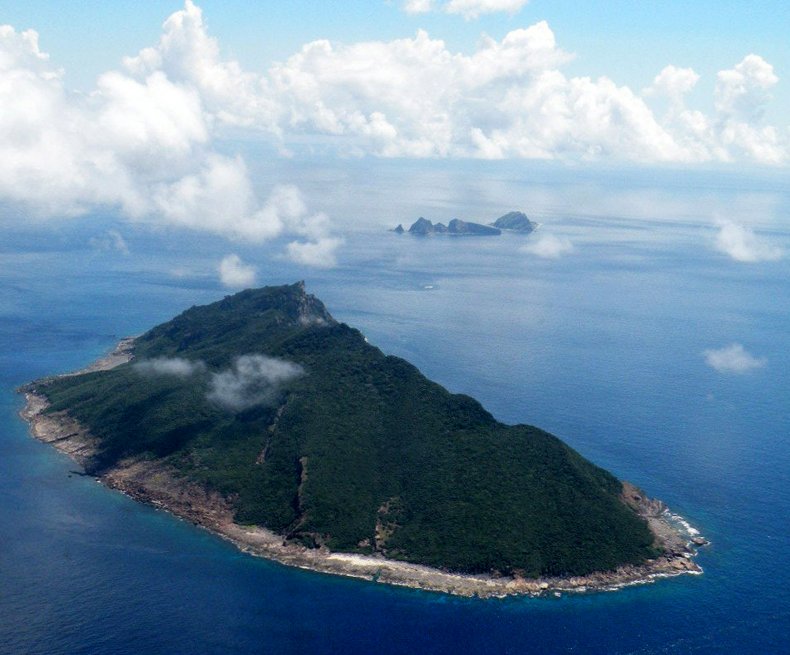 "The situation has continued for more than two full days, and it is very regrettable," said Japan's chief cabinet secretary, Katsunobu Kato.
"We told them to stop and leave the area immediately," he said, "Japan will remain calm but takes a firm stand."
However Chinese foreign ministry spokesman Lijian Zhao said that "patrolling and carrying out law enforcement activities in the relevant waters are also China's inherent right."
Zhiqun Zhu, professor of political science at Bucknell University, in Lewisburg, Pennsylvania said the Chinese ships' intrusion in the disputed waters is an expression of displeasure and a not-so-subtle warning to Japan and the United States.
This is consistent with China's more aggressive approaches in the South China Sea and East China Sea as well as in the Taiwan Strait recently.
"It's a vicious cycle. China is perceived to be assertive, so the U.S. and its allies try to counter China, and China becomes more aggressive to resist the U.S. encirclement," he told Newsweek.
"Another explanation could be related to Japan's hosting of the QUAD meeting recently, with Pompeo claiming that the anti-China security group should be strengthened and institutionalized," he added, referring to talks Japan held this week with security partners the U.S., Australia and India.
Director of the SOAS China Institute at the School of Oriental and African Studies in London, Steve Tsang, said another possible reason for China's actions was to test the new Japanese prime minister, Yoshihide Suga, to see if he will take a harder line on the issue than his predecessor, Shinzo Abe.
"This looks like the most obvious explanation for the timing and the decision to keep them there for longer than usual, thus pushing the boundary with the Japanese Coast Guard and the new administration in Tokyo," he told Newsweek.