Sepp Blatter Exclusive: FIFA's Offside Plans Will 'Take Away Essence of Football'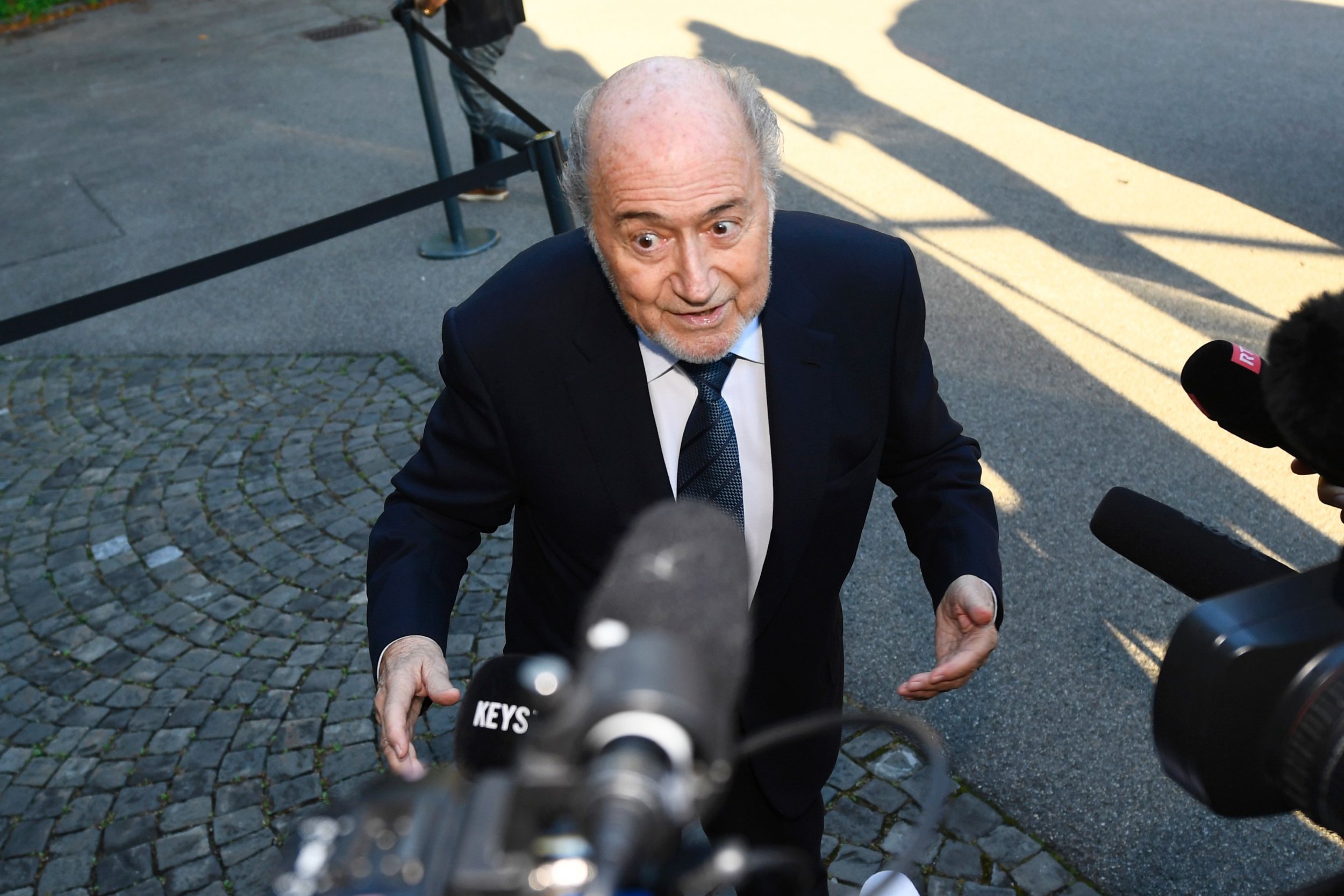 Former FIFA president Sepp Blatter has criticized new proposals by world football's governing body to remove the offside rule as "taking away the essence of the game."
In an exclusive interview with Newsweek, Blatter, who is serving a six-year ban from football for sanctioning "disloyal payments," praises his successor Gianni Infantino for realizing a controversial expansion of the FIFA World Cup from 32 to 48 teams from 2026.
But Blatter is strongly opposed to proposals put forward in January by Infantino's technical director and former Netherlands striker Marco van Basten to rid football of the offside rule.
"If you take away the offside of football then you take away the essence of this game [football]," Blatter says, speaking ahead of Infantino's one-year anniversary as FIFA president on February 26. "It is Van Basten's idea. I think it was a personal proposal of the [former] player, who is one of his [Infantino's] assistants. He was a striker so he should not be against offside. A defender could say yes, now I have more chances. But a striker, I was always a striker; [you want] not to be trapped so there was more space to play. If you take it away there is no more space to play."
Blatter announced his intention to step down as FIFA president in June 2015, the week after winning a fifth term amid the arrests of leading FIFA executives as part of an FBI probe into alleged corruption at world football's governing body. He was banned from football for eight years, later reduced to six by FIFA's appeals committee, for a conflict of interest and what the Swiss attorney general called a "disloyal payment" made to former UEFA president Michel Platini in 1998 that took until 2011 to be processed. Blatter lost his appeal against the sentence in December 2016.
Infantino won the election to succeed Blatter in February 2016, with plans to enlarge the World Cup a major part of his mandate. " I think he [Infantino] now has many footballers at his side as consultants and they will now try to make the game more attractive," Blatter says. "Let us see if this can be the case. At least he went to a 48-team World Cup without any opposition. Everybody, all media said it was not possible. He did it, and this is a success for him in his dealing with football matters. Now, to say if it is good or not good, the future will show. There are still many years to go, they will prove whether it is good or not. In my time we came from 16 to 24 and then to 32 [teams]. The world is developing."
In an interview with BBC's World Football Show from December 2016, Blatter accused Infantino of "lacking respect" by ignoring his telephone calls, though he now insists there is no issue between the pair.
"I have no problems with him [Infantino]," Blatter says. "We have had contact in the first month of his election, in March last year. We had personal contact in my house. Since then no more contact. He is the president, he is doing his job. I have once made a remark that he was not so very respectful. But it is his attitude, he started to have contact with me and then stopped. So what? Life is going on with him and life is going on with me."