Serena Williams Called 'Crazy' by Nurse Amid Pregnancy Blood Clot Scare
Serena Williams has revealed she was called "crazy" when she was facing a life-threatening ordeal during her pregnancy.
The 23-time Grand Slam tennis champion has opened up about a recent health scare in 2017, when it was found she had a blood clot in her lungs while she was pregnant.
Williams gave birth to her daughter Alexis Olympia Ohanian Jr in September 2017. It's her first and only child so far with husband, Reddit co-founder Alexis Ohanian.
After the birth, Williams suffered severe health issues, and when asking the nurse for help, she claims she was told, "I think all this medicine is making you talk crazy."
Serena Williams' Life-Threatening Illness
As an athlete, Williams' injuries are often publicized and highlighted as it takes her out of competition for a period of time. In 2017, her injury was more severe than usual for a tennis player as she suffered a pulmonary embolism after giving birth.
The incident left her bedridden for a number of weeks and delayed her return to the court for training.
Opening up about the experience in Elle, Williams described her fear at the time. She had suffered blood clots in her lungs in 2010 and had lived in fear that they would return, which they evidently did.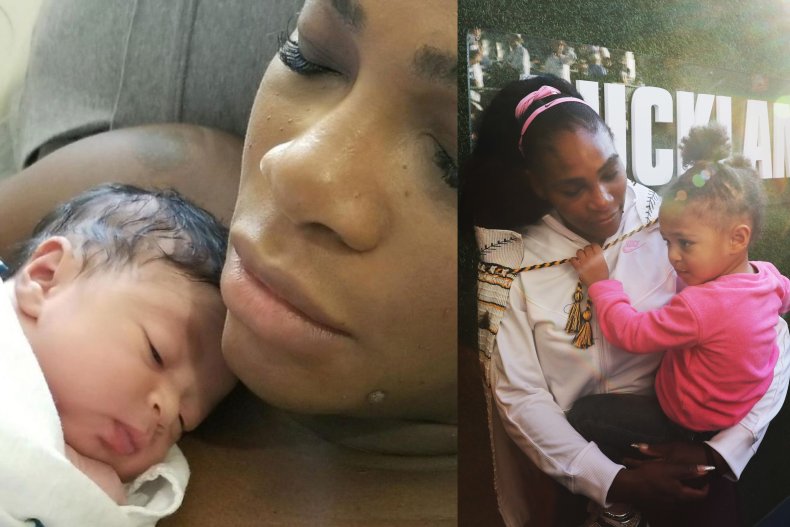 She passed out after giving birth to Olympia, which led to her asking the nurse, "When do I start my heparin drip? Shouldn't I be on that now?"
The nurse responded, "Well, we don't really know if that's what you need to be on right now."
Williams wanted to be put on blood thinners but couldn't because she had just had a C-section which could cause the wound to bleed. Suddenly, she began coughing uncontrollably which led to her stitches bursting, sending her back to the operating room.
She thought she was in the clear after this, but it turns out she was coughing because she had an embolism, a clot in one of her arteries.
She wrote: "The doctors would also discover a hematoma, a collection of blood outside the blood vessels, in my abdomen, then even more clots that had to be kept from traveling to my lungs. That's what the medical report says, anyway. To me, it was just a fog of surgeries, one after another."
When she woke up after another surgery she was surrounded by family, but she felt like she was dying.
She wrote: "'I'm dying, I'm dying. Oh my God.' I really thought I would faint. I got up somehow, and I went into the other room because I didn't want my mom to worry. I didn't want her to hear me; she's the world's biggest worrier."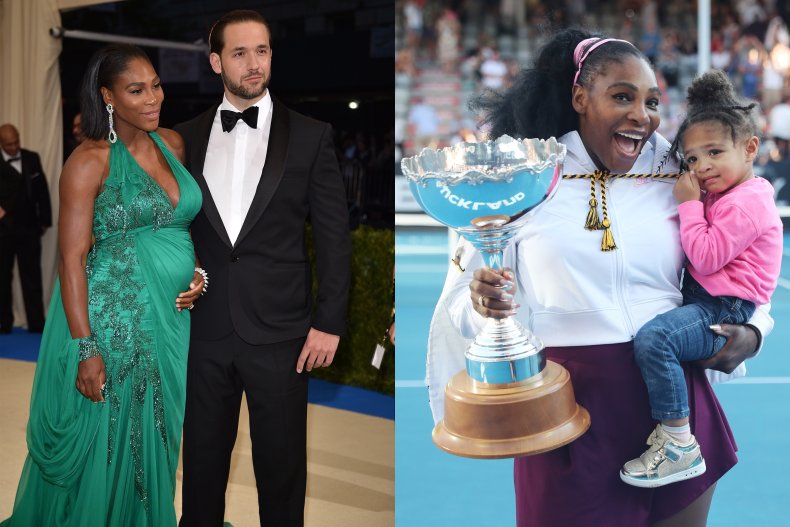 She went to tell the nurse that she needed "a CAT scan of my lungs bilaterally, and then I need to be on my heparin drip." The nurse then responded by telling her, "I think all this medicine is making you talk crazy."
Williams stood her ground, "fought hard" and eventually a doctor agreed to get her a CAT scan. "Lo and behold, I had a blood clot in my lungs, and they needed to insert a filter into my veins to break up the clot before it reached my heart," Williams said.
A week later, Williams finally got to leave the hospital with her daughter Olympia after going through four surgeries including her C-section in the space of seven days.
Williams reiterated that Black women are nearly three times more likely to die during or after childbirth compared to white women in the U.S. A recent report from Mbrrace found that Black women are four times more likely to die from pregnancy or childbirth than white women in the U.K.
Williams said the problem could be medical professionals failing to listen to Black patients.
"Many of these deaths are considered by experts to be preventable," she said. "Being heard and appropriately treated was the difference between life or death for me; I know those statistics would be different if the medical establishment listened to every Black woman's experience."