Who Is Sergey Lavrov, Russia's Tough-Talking Top Diplomat?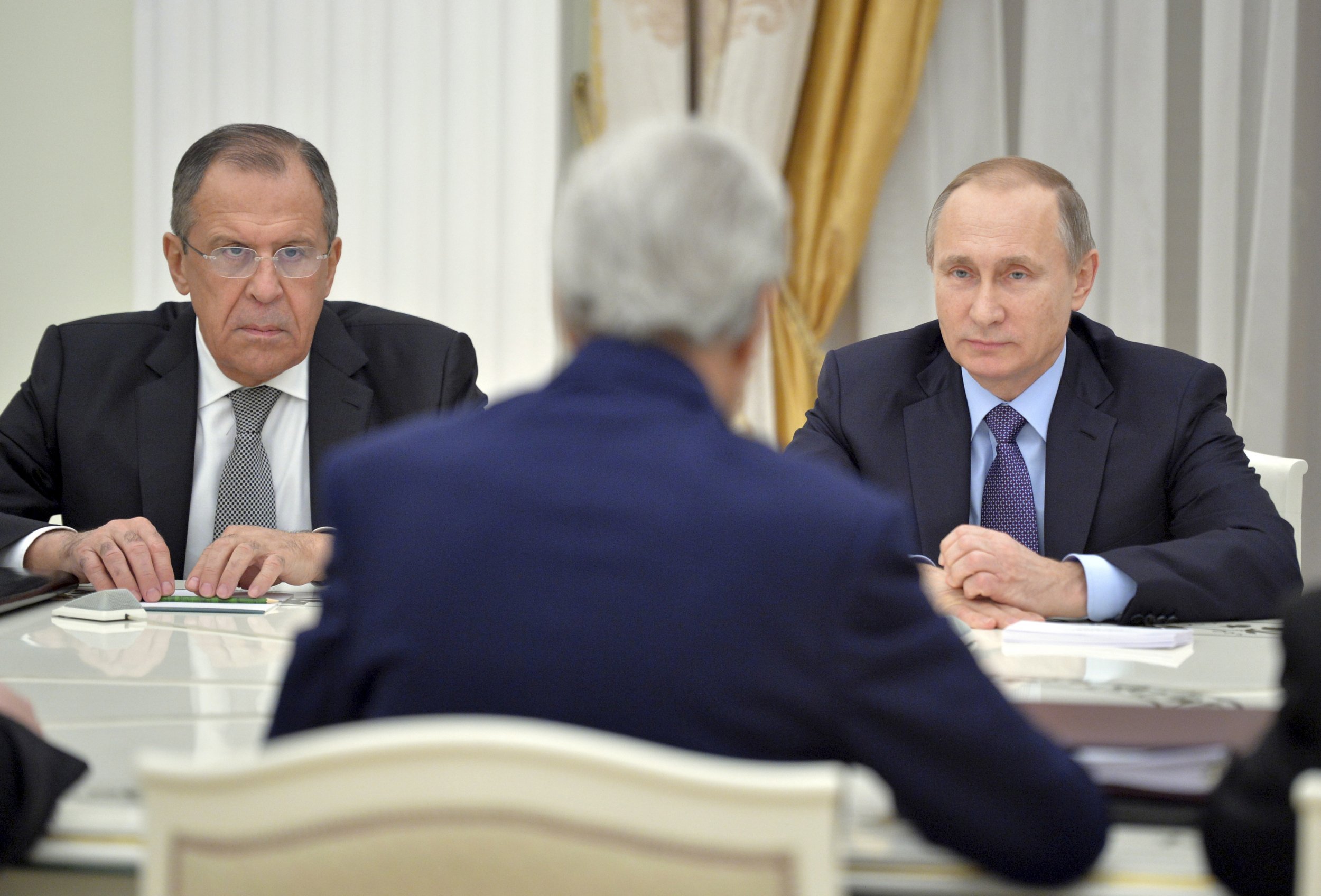 Russian Foreign Minister Sergey Lavrov will begin Wednesday with his first official visit to the Oval Office under U.S. President Donald Trump. His visit comes as tensions have grown between Moscow and Washington over conflicts in Syria, Ukraine and, to a lesser extent, the nuclear posturing of North Korea.
Despite the Trump administration recently breaking rank with Russia on these issues, it is still plagued by an ongoing investigation into campaign officials' undisclosed contacts and relations with Moscow. Trump's expressions of personal admiration for Russian President Vladimir Putin and past boasts of having a good relationship with the Russian leader are now muted to an inaudible level. Policy with Moscow is now conducted under greater uncertainty but also greater scrutiny.
Read More: After FBI Director James Comey, what happens to the Trump-Russia investigation?
Sergey Lavrov, who enjoys a reputation in the Russian political establishment as an even-tempered elder statesman, is making the trip to the U.S. in pursuit of certainty. Speaking to Russian TV channel Mir in an interview broadcast over the weekend, Lavrov complained that despite Trump's lip service to the notion of "getting along with Russia," Moscow kept hearing "statements of a diametrically opposing nature from the mouths of different U.S. administration officials."
Ahead of Putin and Trump's first meeting (which did not occur before Trump's inauguration after all, despite earlier statements by the U.S. president, and is likely set for the summer's G20 summit) Lavrov said it was his job to clear the air so the two presidents did not talk past each other but achieved "concrete results" with the meeting.
Syria tops the agenda that Lavrov will carry into the meeting, his deputy, Sergey Ryabkov said earlier in the week, as Moscow continues to gauge the Trump administration's policy toward their ally, Syrian President Bashar al-Assad. The U.S. fired dozens of cruise missiles at a Syrian regime airfield last month; a more hardline move than the previous U.S. administration. It came as a surprise as Trump himself had signaled a desire to combine efforts with Russia to ensure peace in Syria, despite Moscow favoring Assad to retain power as part of a peace deal.
Ukraine will likely also be mentioned, though it received little prominence during Lavrov's meeting with U.S. Secretary of State Rex Tillerson last month. Both Russia and the White House deny allegations that Russia swayed the U.S. election in Trump's favor, so neither side is likely to discuss the issue. Much of the discussions will dovetail into the general effort of organizing the Putin-Trump meeting in July.
Speaking to Russian Esquire last month, Lavrov lamented that there are "no rules anymore" in Moscow-Washington confrontation, as there once were during the Cold War. A large part of his work in diplomacy recently has been to negotiate the post-Cold War rules of U.S.-Russia relations.
Lavrov, a seasoned diplomat working within Moscow's foreign policy institutions since 1972, is one of the few prominent Russian state officials not recruited by Putin from either the security services or the St Petersburg regional government—both of which once employed Putin himself. He spent a decade between 1994-2004 on deployment in the U.S. at the Russian mission to the U.N. Security Council. He is Moscow's longest-serving, post-Soviet, foreign minister, since first heading the ministry in 2004. He has already met his Trump-appointed U.S. counterpart Rex Tillerson twice, and will do so a third time on his first official visit to Washington.
Domestically Lavrov is the second most popular member of Russia's cabinet, behind only Defense Minister Sergey Shoigu. But how much sway he actually holds over Russia's foreign policy—dictated strongly by the presidential administration's agenda—is a matter of much conjecture. He is not under western sanctions, placed on officials perceived by the U.S. Treasury to be part of Putin's "inner circle," following the annexation of Crimea in 2014.
Lavrov has not been personally linked to the ongoing scandal around the hacks of the U.S. political establishment during the presidential election in 2016. Trump's ex-National Security Adviser Michael Flynn, dismissed for misleading the administration about his contacts with the Russian government, spoke with Russian Ambassador Sergey Kislyak and dined with Putin, though no reports to date detail contact with Lavrov.
Following the Obama administration's decision to expel 30 Russian diplomats over alleged interference in the U.S. election, Putin opted not to respond in kind, despite Lavrov calling on him to do so. The Washington Post reported Kislyak and Flynn discussed sanctions, suggesting knowledge of their conversation may have informed Putin's decision.
During the presidential campaign, Lavrov's most prominent moment in U.S. media came when asked to comment on Russian popular sympathy for Donald Trump's campaign in light of the U.S. leader's leaked past confession that he "grabs [women] by the pussy."
"English is not my mother tongue, I don't know that I would sound decent: There are so many pussies around your presidential campaign on both sides, that I prefer not to comment about this," a coy Lavrov said.
He has previously been caught muttering "fucking morons" during a disagreement with a Saudi delegation over Syria.
Lavrov has opposed smoking laws in Russia, claiming they are too strict. He is also a published poet, having contributed three poems to a Russian literary journal, two of which were written for a friend traveling to New York.