Serial Killer 'Cleveland Strangler' Anthony Sowell Dies in Prison of Terminal Illness
Convicted serial killer Anthony Sowell, known as the "Cleveland Strangler," died Monday of a terminal illness at the Franklin Medical Center in Columbus, Ohio.
Sowell was sentenced to death after police discovered the remains of 11 individuals in and around his Cleveland home in 2009. While incarcerated, Sowell appealed his prison sentence alleging that he had been given poor legal representation. Sowell had been serving out his sentence at the Chillicothe Correctional Institution at the time of his death.
In a statement emailed to Newsweek on Tuesday, the Ohio Department of Rehabilitation and Corrections confirmed Sowell's death occurred at 3:27 p.m. and that it was not related to COVID-19.
After being notified of Sowell's death by prison officials, one family member said she was pleased by the news.
"I am glad he is dead," Donita Carmichael told WJW. Donita Carmichael is the daughter of Tonia Carmichael, one of Sowell's victims.
"God made it happen," Donita Carmichael said. "I will never ever ever forgive him."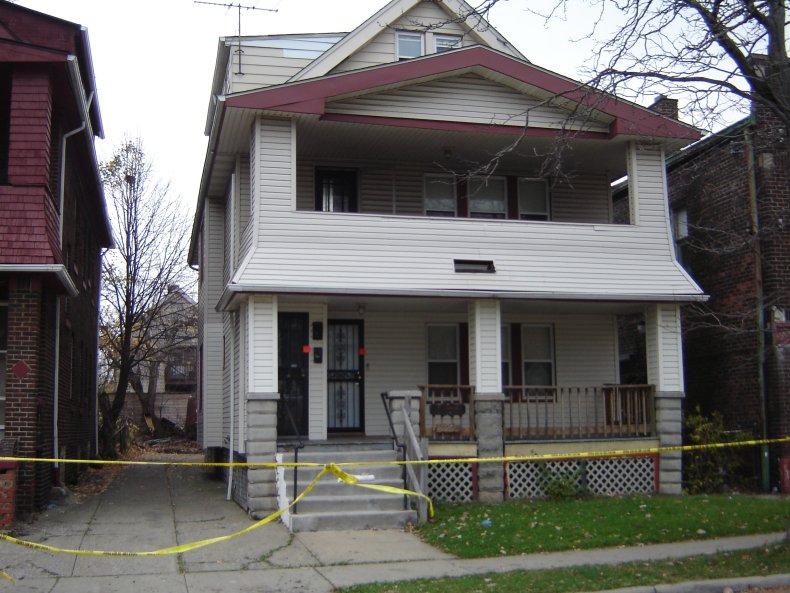 Sowell committed the murders after serving 15 years in prison for rape. Tenants that lived in the home moved out after complaining of foul odors. Sowell blamed the smells on fumes from a local sausage factory.
While executing a search warrant, police discovered the bodies of two of Sowell's victims. Sowell was not home at the time. After further investigation, police found 5 more bodies inside Sowell's house including one that had been dismembered and placed in a plastic bag. More bodies were discovered in Sowell's backyard.
During interrogation, Sowell admitted to bringing women back to his home. According to reporting by Reuters from 2011, when pressed for further details on the deaths, Sowell said "Maybe all I did was strangle."
At his trial in 2011, Sowell was found guilty of 81 separate counts including aggravated murder. In total, Sowell was charged with the murders of 11 people. A judge agreed with a jury's recommendation that Sowell be sentenced to death.
Sowell attempted to have his sentence appealed multiple times. In May 2020, judges at the 8th District Court of Appeals rejected claims that Sowell had received an unfair hearing. Sowell alleged that he had not been effectively represented by his trial lawyers and that he had not been allowed to present expert testimony on his behalf. The judges also denied those claims.
The families of 6 of Sowell's victims sued the City of Cleveland alleging the Cleveland police allowed Sowell to go free after a rape accusation in 2008. Sowell was not charged by police, an action that the victims' families was caused by an incomplete investigation. The 6 families divided a $1 million settlement in the lawsuit which was settled out of court. The City of Cleveland did not admit any wrongdoing in the settlement.